MULTI-AWARD-winning singer-songwriter and musician Taylor D releases her debut EP Fan Girl — a diverse blend of indie pop anthems and ballads with the focus track  Until The Time Is Right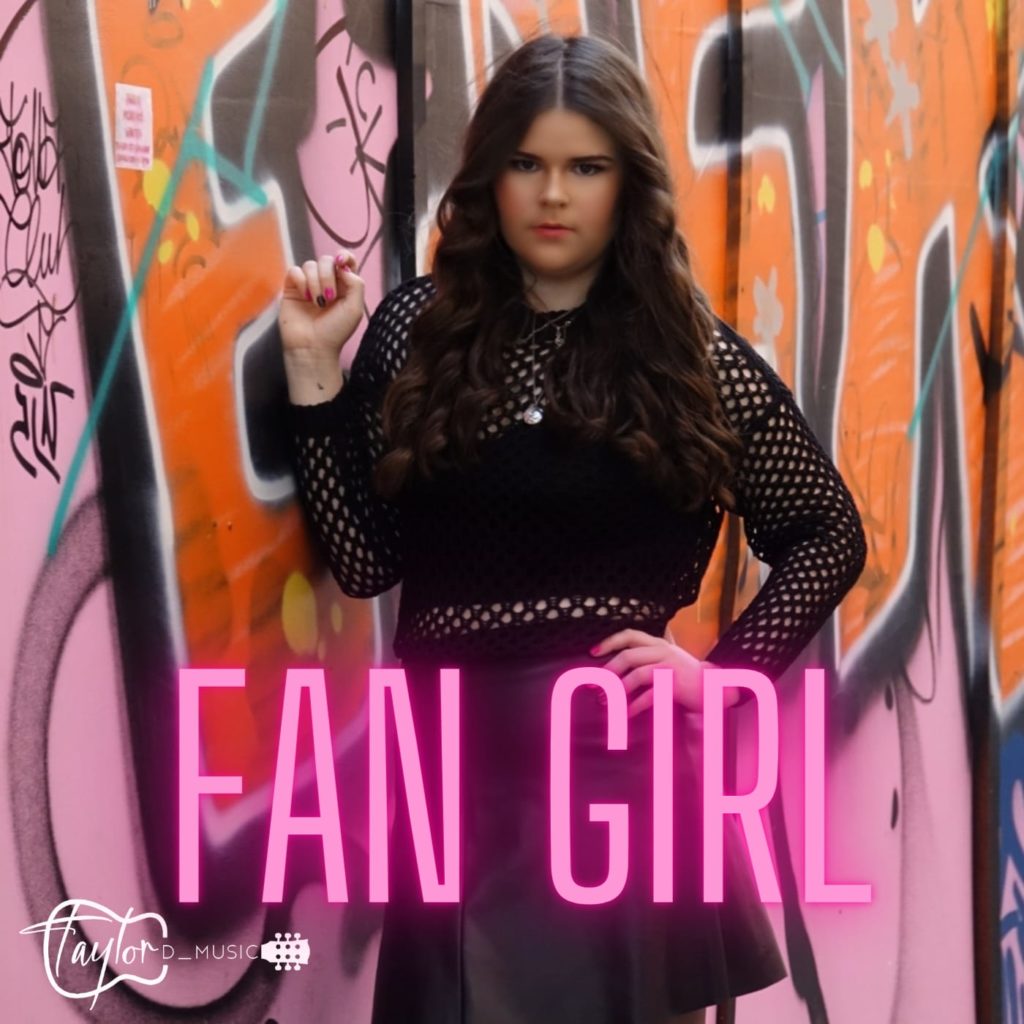 From Clondalkin, Taylor's draws from a wide range of influences such as Taylor Swift, Nelly Furtado, and The Weekend.
Taylor D answers our questions
What are you up to?
Right now I'm promoting my debut EP Fan Girl. And I'm rehearsing regularly with my band — so keeping really busy but totally enjoying life.
Which piece of music always sends a shiver down your spine?
Everyone who falls in love 'by Cian Ducrot. I think this song shows that for all the joys that come with it, romance can be messy, contradictory and confusing
Which musician has most influenced you?
I would have to say Ed Sheeran. He seemed to have come from a similar place as myself. Hadn't got much confidence as a child and regularly busked. I remember reading that the first gig he played at had only one person in the audience. And now look at him playing to thousands of people solo with just the back up of a loop pedal.  When I saw him in Croke Park I went out the next day and bought my first loop pedal.
Who would be in your ideal band?
My ideal band would be very bizarre. I'd probably have myself alongside Roger Taylor on drums, Ed Sheeran on guitar, Taylor Swift on keys and Matty Healy for the craic.
How did you get started in music?
As a young child I could never find my niche. I did ballet, Irish dancing, stage school — and the last hobby I did was GAA football. I was quite good at GAA but I hated it. I felt like school peer pressured me into participating in the sport as it was socially acceptable at my primary school. I remember watching Jack Black's School of Rock movie one day at age 11 so asked for a drum kit. I still have it but I never took to it. At 12, I decided to take up guitar and I suddenly found myself. At 13 I wrote my very first song and got it aired on a community radio station. So I just progressed from then on.
Where are you from in Ireland?
I was born and bred in Dublin and all of my family are from Dublin.
My play list....
I'm very much supporting and listening to Irish artists at the moment: Cian Ducrot, Moncrief, Wild Youth and The Script are on top. I've just seen The Vamps live in Dublin so I'm listening to them along with Taylor Swift.
What's your favourite place in Ireland?
Ireland is really beautiful on a sunny day. I love our coastal areas. But I love the buzz in Galway City. It's full of music and lots of buskers.
What would your motto be?
I'm a firm believer in what's meant to be will be. I think everything happens for a reason.
Which living person do you most admire?
Cian Ducrot one hundred per cent. He's gone from being a busker to a worldwide sensation over night. He's such an inspiration.
Who will act you in the film of your life?
Jenna Ortega. We're similar ages, similar height.
Who will you thank in your Grammy acceptance speech?
My parents who have supported me from day one. They've both gone above and beyond sacrificing their time to drive me to studios and performances.
If you weren't a musician....what would you be?
I was actually thinking of becoming a history teacher. History was my favourite subject at school and I was always an A student.
What's the worst piece of advice you've been given this year?
"Don't do the EP, you're not ready." I'm forever being advised to be cautious but as I said earlier I believe in fate and that things happen for a reason.
What is your most precious (inanimate) object?
My two prize possessions would be two of my awards and of course my guitars. One was a Garda Youth Award I won from donating CD sales to mental health at age 15. The 2nd is Artist of the Year from First Choice Radio in the UK. I really felt I accomplished something with my music with that one.
What's the best thing about where you live?
Best thing is it's close to all my family and friends.  Worst thing is everything music is city centre based and the bus service is diabolical
What is the greatest lesson life has taught you so far?
Never let anyone tell you that you can't! Always try and never regret failure. Lessons are learn from every experience good or bad.
What do you believe in?
I believe in following your heart and love at first sight
What do you consider the greatest work of art?
Bohemian Rhapsody by Queen. Bohemian Rhapsody WAS Freddie's confessional. It was about how different his life could have been, and how much happier he might have been, had he just been able to be himself, the whole of his life. The world heard this song as a masterpiece combining rock and opera.
Who /what is the greatest love of your life?
I don't think I've met the greatest love of my life yet so I'm going to say music. It's my constant in good times and bad.