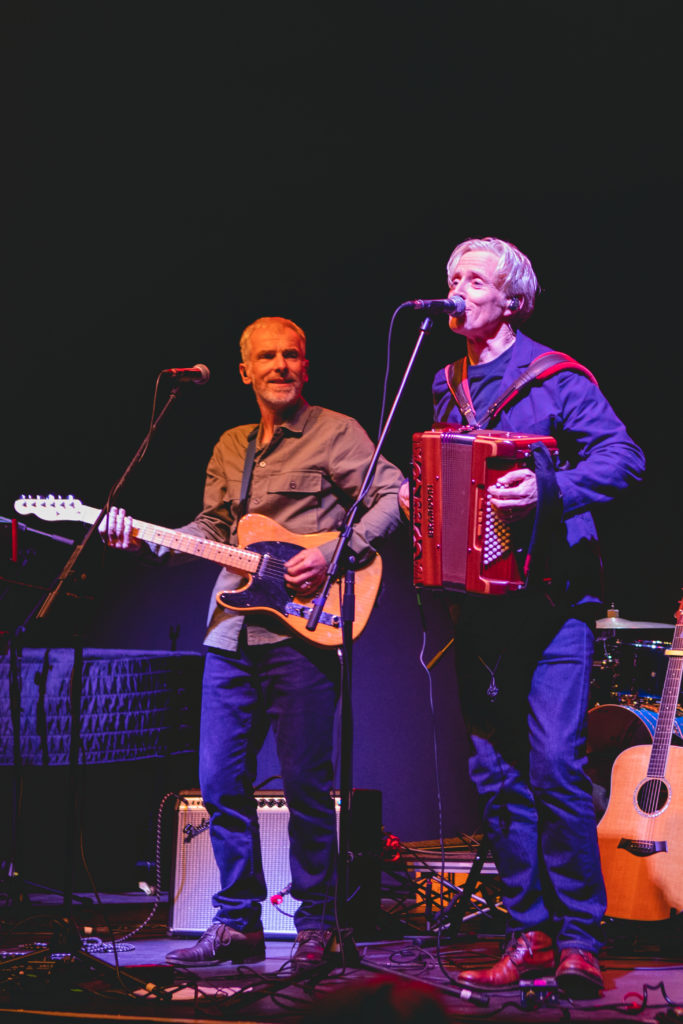 The County Affair, a country music outfit, have just released their second studio album Two Day's Drive. The two members of the duo Kevin Brennan and Tony Regan answer our question
What are you up to?
Kevin: Doing a lot of rehearsing as we put together new shows for upcoming live dates.
Tony: Letting people know about our second album Two Days' Drive — recently out on CD and streaming
Which piece of music always sends a shiver down your spine?
Kevin: anything with Gram Parsons and Emmylou Harris singing together like Grievous Angel or Love Hurts; it's a shame they didn't get longer singing together
Tony: Travelin' Soldier by The Chicks – I know what's coming but it gets me every time
Which musician has most influenced you?
Kevin: I find it hard to name just one, but the big influences have to be Joe Ely, Jason Isbell and Steve Earle. All in different ways had a big impact on me wanting to play and listen to country music and write songs.
Tony: singing on stage in my teens it was Johnny McEvoy then a little later Christy Moore; musically, the impeccable production, recording and performance prowess of Lunasa, Altan and Dervish and many others in the trad space inspires me for what we're doing now
Who would be in your ideal band?
Kevin: I would just love to have Gram Parsons' old band which essentially later became the band that backed Elvis in Vegas.
Tony: For me, any of the line-ups from the Transatlantic Sessions hosted by Phil Cunningham and Aly Bain – linking Irish and Scottish music to Nashville musical royalty and all the styles within Americana.
How did you get started in music?
Kevin: my dad was a musician and had an Irish showband in the 60s and 70s so essentially he taught me to play and then let me join in his band, which was a great incentive to practise hard.
Tony: short answer? Me and Kev were friends at school and his Dad needed an accordion player for his band. Longer answer – summer holidays in Ireland as kids we'd be allowed into the pubs to drink Cidona and hear the music, which was often just people taking turns singing songs. Then back in England, Comhaltas Ceoltóirí Éireann started offering instrument lessons to our generation of kids and someone gave me an accordion.
What are your Irish roots?
Kevin: My mum and dad are from Castleblayney, Co. Monaghan and my wife's family is from Mayo. We now have a home in Mulranny near Achill Island and I spend a lot of time there.
Tony: if you draw a circle on the map around Knock airport, my Dad's and Mum's families all come from within 5 miles of that spot – so I'm English-born but 100 pecent Mayo. I used to wonder why there seemed to be very little music specifically associated with that area but then realised it's only a stone's throw from Gorteen in South Sligo. Matt Molloy and my Dad were at the same National School in Carracastle.
Pantomime or opera?
Kevin: Do I have to do either?
Tony: Oh yes you do
Tex Mex or Cajun?
Kevin: Tex Mex every time.
Tony: I listen to both for accordion inspiration but Tex Mex is better at using it in the service of the song
Easy one this time: what is the greatest American country song?
Kevin: What a toughie, I'm going The Gambler as even non-country fans love it
Tony: Could have been my choice too but Willie Nelson's song Crazy by Patsy Cline just has everything – bluesy, elegant, soulful and so country.
Who will you thank when you get a Grammy for your contribution to country music?
Kevin: Steve Earle as I think he made it possible to believe Country could be cool.
Tony: Kev's Dad.
What would be your motto?
Kevin: Never be far from your guitar
Tony: Be good
Who will act you when they make a film of your life?
Kevin: I'd like to think Bradley Cooper but most people say I look like Steve Martin so I guess that's gonna be the answer
Tony: John Slattery who played Roger Sterling in Mad Men – his hair's grey and he could make me seem cool
Bowie or Beyoncé?
Kevin: Bowie
Tony: Someone said my voice sounded like his so if this gives me a chance to mention that again, definitely Bowie
What's the best piece of advice you've been given this year?
Kevin: "Go to Nashville – you'll learn a lot and have a great time." I did go and they were right!
Tony: "Book soon" – when we planned a trip to Doolin with my brothers and we realised we'd chosen the Russell festival weekend
Have you a favourite line from a song?
Kevin: "Tennessee is not the state I'm in" from a Joe Ely song, a fabulous play on words
Tony: "He let me know a secret about the money in his kitty/He's gonna buy a dinghy/Gonna call her Dignity" by Deacon Blue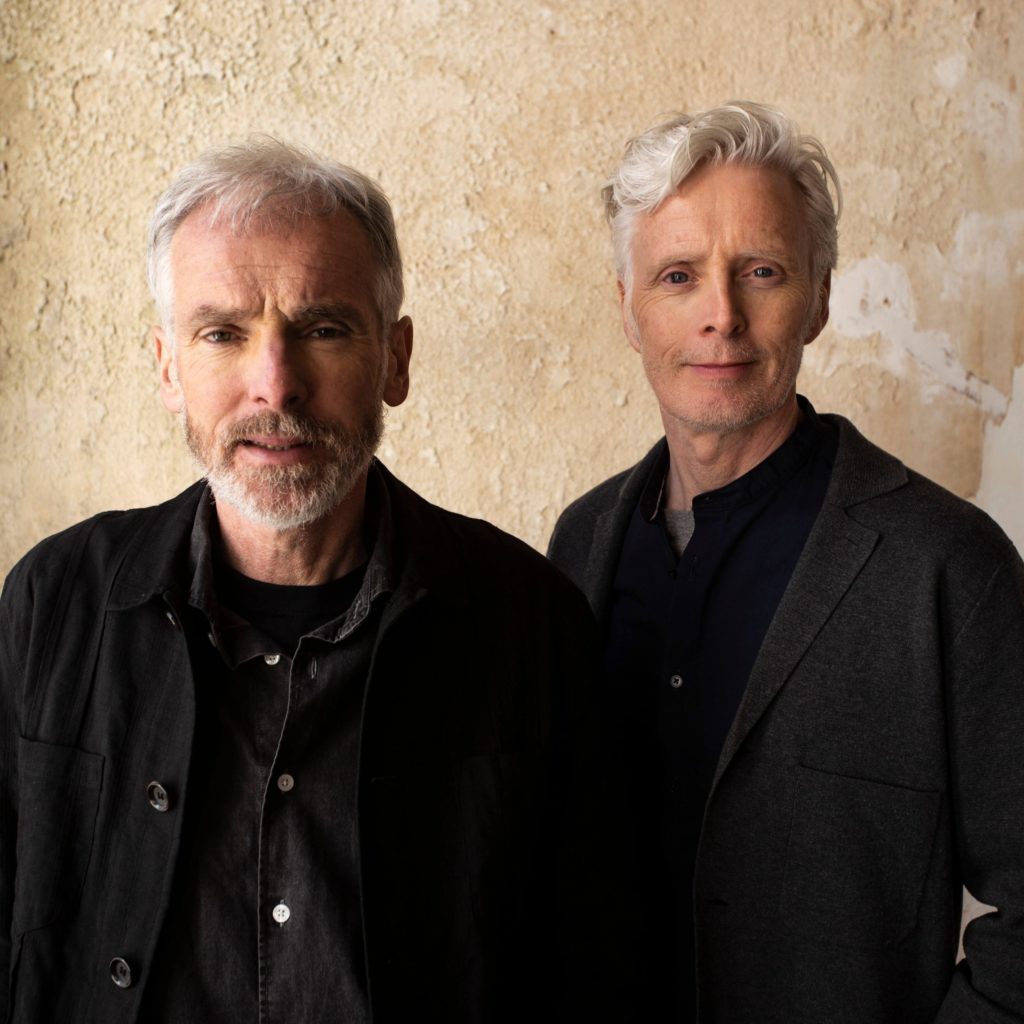 In terms of inanimate objects, what is your most precious possession?
Kevin: it's definitely one of my guitars but I don't upset them all by choosing one specifically
Tony: I have a fiddle that belonged to my great-aunt in Carracastle but had been made around 1870 in provincial France. I'd love to know how it got from there to 1930s Mayo
What's the best thing about where you live?
Kevin: when in Manchester I think it's access to a lot of great music when in Mulranny it's just the views and the great pace of life
Tony: In London there's every kind of live music of any description, including a great trad scene
What's the greatest lesson life has taught you?
Kevin: Life is really what you make of it even though given right to anything
Tony: Your time will come
What gives you the greatest laugh?
Kevin: Steve Coogan doing anything.
Tony: Billy Connolly in his prime.
What do you believe in?
Kevin: Being a good honest person and finding similar people to be around
Tony: Intuition is your most powerful instinct
What do you consider the greatest work of art?
Kevin: Exile on Main Street by The Rolling Stones, will never be bettered
Tony: well if we're sticking to music, Springsteen's Born to Run
Who/what is the greatest love of your life?
Kevin: My wife Trish followed closely by Country and Americana music
Tony: My wife Kathleen and the many places in Scotland that she has introduced me to. This year we're going to Ireland