VOGUE Williams is set to take part in Bear Grylls' new action-filled ITV show, Mission Survive.
The model and TV presenter will head into the depths of one of Central America's most unforgiving rainforests, with seven other celebrities, in a 12-day survival mission.
One celebrity will be eliminated at the end of every episode before the crowning of the 'Mission Survivor'.
The contestants have been taught to search for shelter, water, fire and food and to navigate down dangerous waterfalls, across treacherous rapids, and to deal with scorpions, snakes and sand flies in one of the world's most hostile environments.
Asked why she chose to join Grylls on this mission, Williams said: "I had got so used to life at home, I wasn't doing anything to push myself out of my comfort zone. I felt I was getting a bit boring and I wanted to do something exciting. You don't get more exciting than Bear Grylls!
"This has to be the most insane thing I have ever done. I also didn't realise what it was going to be like. I thought we would be staying in a teepee tent!"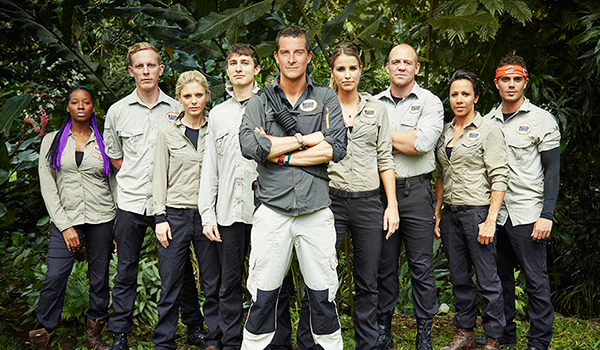 Williams, who is married to former Westlife star Brian McFadden, will be led by Grylls into the adrenaline-fuelled challenge with former Voice of Ireland coach Jamelia, actor Laurence Fox, actress Emilia Fox comedian Tom Rosenthal, former English rugby player Mike Tindall, Olympian Dame Kelly Holmes and Max George, from boyband The Wanted.
"This show is all about empowerment and I am so proud of how the celebrity team who joined me on Mission Survive performed," Grylls said.
"It was without doubt a tough expedition, but also a very life-enhancing adventure for everyone involved.
"I would set them daily survival missions and would then regularly back away, leaving them to their own devices, so that they would learn by doing it and making mistakes. That's the source of all genuine growth in a survivor.
"I was looking for the qualities that a survivor in a real life scenario most needs: positivity, resourcefulness, courage, determination, and a whole heap of bloody mindedness," he added.
Mission Survive will air in 2015