FROM GUINNESS punch to Pina Colada Baileys and Irish Martinis, here are 10 Irish-inspired cocktails to celebrate World Cocktail Day.
1 Jamaican Guinness Punch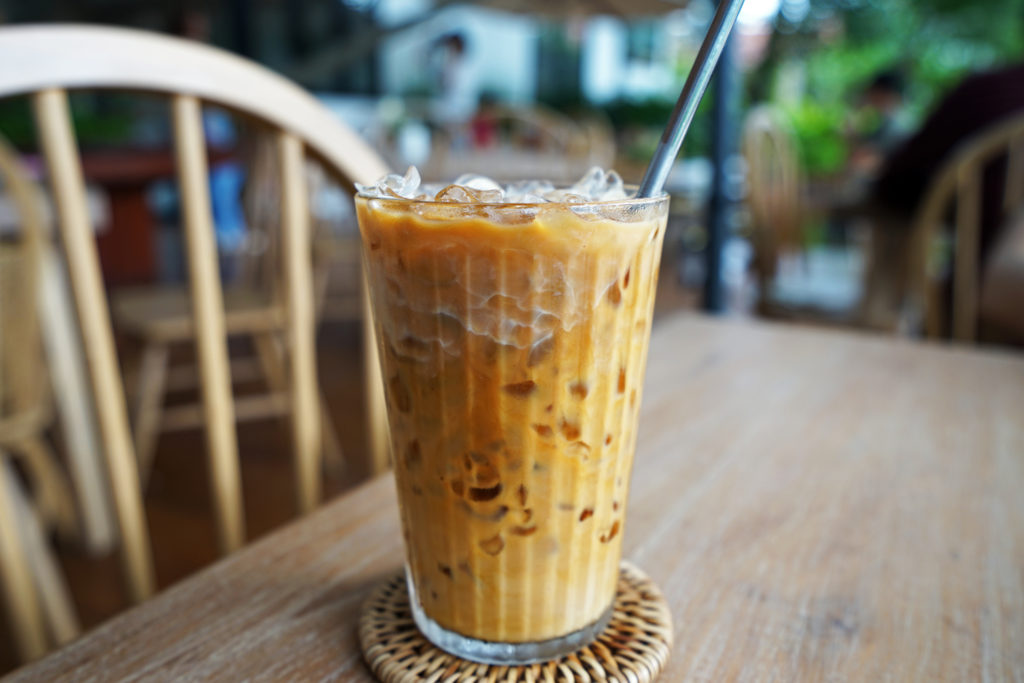 What you'll need:
One bottle of Guinness Extra Stout
1 cup of whole milk
1/2 teaspoon of nutmeg
1/4 teaspoon of cinnamon
1 teaspoon of Vanilla Extract
1/2 cup of Sweetened Condensed Milk
Whipped cream to garnish (Optional)
How to make it:
Pour the Guinness, milk vanilla extract and condensed milk and blend together.
Add the cinnamon and nutmeg and blend again before tasting with a spoon, adjusting for sweetness with more condensed milk if necessary.
 Pour the mixture into large jug, cover with a lid and allow to chill in the refrigerator. Or-- if you don't want to wait-- pour the mixture straight into a glass over ice.
Garnish with whipped cream and grated nutmeg, serve and enjoy!
You can also watch a video of how to make Guinness Punch from TikTok user @spicedroots here.
2 The Beermosa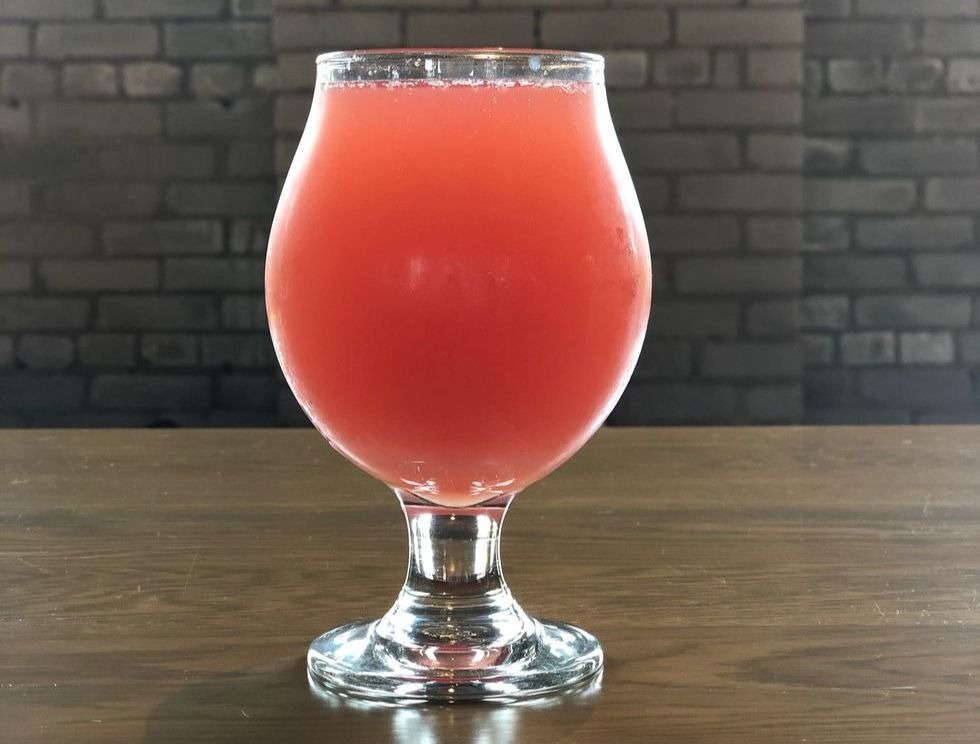 What you'll need:
6 oz O'Hara's Irish Wheat Beer
2 oz Cava
2 oz fresh squeeze grapefruit juice
How to make it:
Mix the beer and cava, insert grapefruit juice and mix.
Recipe: Centro in Minneapolis
3 Pina Colada Baileys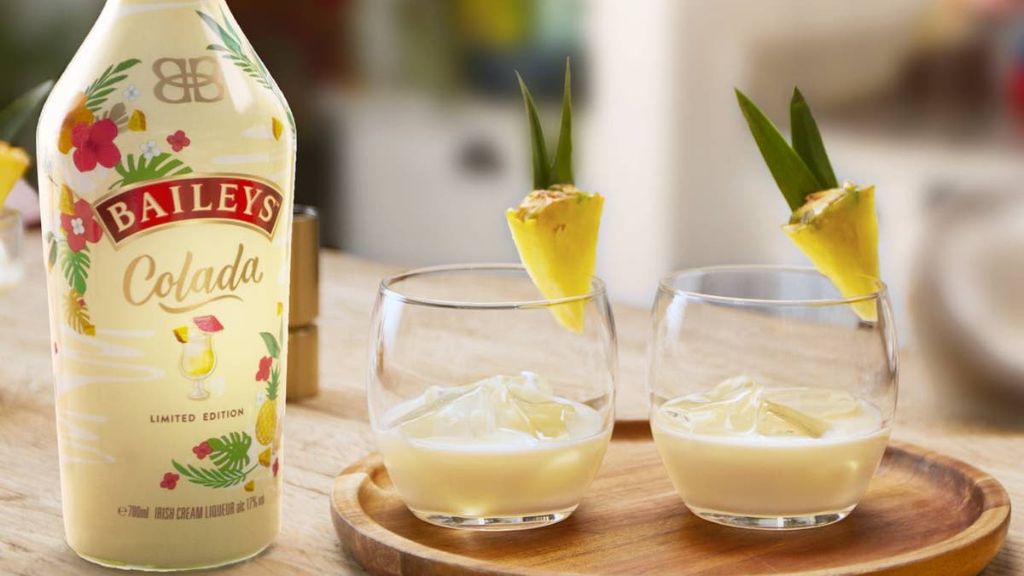 The iconic Irish cream brand has got a new flavour and "if you like pina coladas and getting caught in the rain" you are going to like this. Especially in the UK and Ireland where getting caught in the rain is a daily occurrence.
Baileys Colada is a winning fusion of Baileys Irish cream and Pina Colada – you know, that fancy cocktail you've tried a few times on big nights out and later regretted during the inevitable dizzy post-pub fallout. 
It's Baileys mixed with tropical flavours like coconut and pineapple and is being marketed as "the perfect treat for all your summertime occasions". 
Sure, not exactly a Mix-It-Yourself cocktail, but when all the work is done for you and you just need to pour, sip and relax, it's a win-win!
4 Irish Whiskey Martini
What You'll Need
2 ounces vodka
1/2 ounce dry vermouth
1/2 ounce Irish whiskey
Garnish: lemon twist
How To Make It
Pour the Irish whiskey into a chilled cocktail glass.

Swirl it around the glass in order to coat the inside, then dump the excess whiskey.

Pour the vodka and dry vermouth into a cocktail shaker half-filled with cracked ice.

Shake well.

Strain into the rinsed glass and garnish with a lemon twist.

Serve and enjoy!
5 Irish Cream Hot Chocolate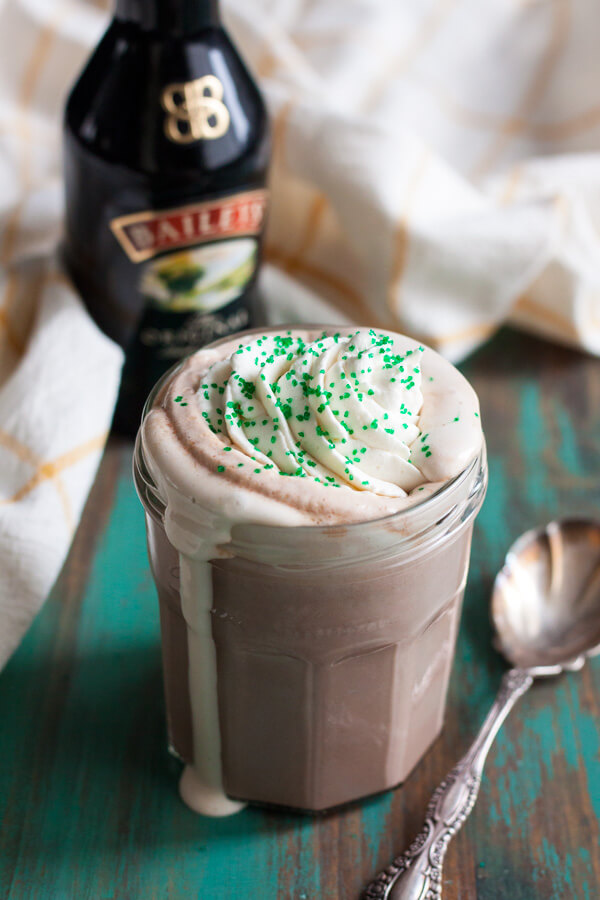 What you'll need:
2

 

tablespoon

 

unsweetened cocoa powder

1

 

tablespoon

 

granulated sugar

2

 

tablespoon

 

heavy cream

12

 

oz

 

whole milk

4

 

oz

 Baileys 

Irish Cream

whipped cream (for topping)
How to make it:
Add cocoa powder, sugar, and heavy cream in a small bowl, mix with a spoon until a thick paste form
Heat milk in a small pot over medium heat until it starts to simmer, add the chocolate paste to the pot and stir with a spatula until it dissolves completely
Turn off the heat and pour the Irish cream into the pot, give it a stir to combine
Pour hot chocolate into a large mug or two smaller mugs if sharing
Top with Irish cream whipped cream if desired.
Recipe: Wild Wild Whisk
6 The Precision Pilot
A taste of Ireland in a glass with Tullamore Dew's Phoenix Irish Whiskey!
What you'll need:
25ml Tullamore Dew Phoenix Irish Whiskey
2oml oz Campari
12.5ml Combier Pamplemousse Rosé Liquer
25ml Lillet Rosé
2 dash Peychaud's bitters
How to make it:
Add all ingredients to the mixing glass and stir over ice.
Serve over a large ice cub in a rocks glass
Recipe: The Cocktail Service
7 The Black Velvet Guinness and Champagne Cocktail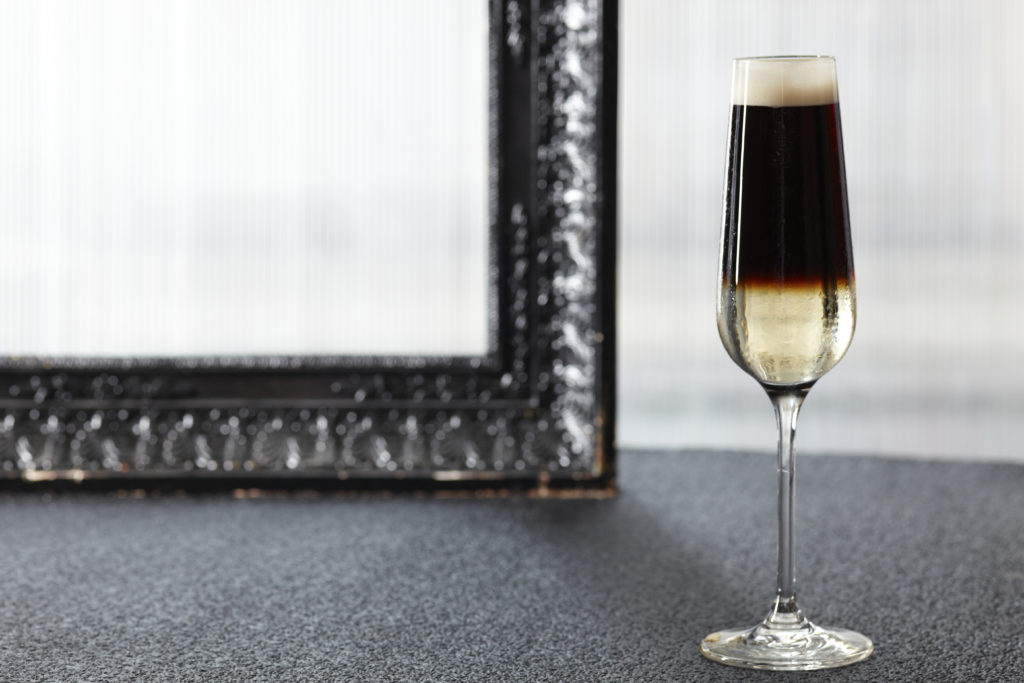 What you'll need:
Half a flute of champagne
Half a flute of Guinness Extra Stout
How to make it:
Pour Guinness Draught into a champagne flute
Add the champagne-- carefully, so it does not mix with the Guinness
Serve and enjoy
8 The Dean Swift Guinness and Whiskey Cocktail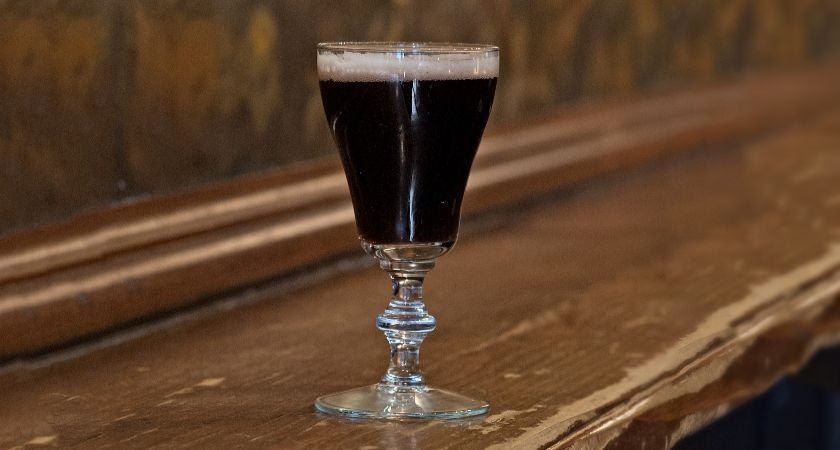 What you'll need:
1 oz. Johnnie Walker Whisky
2 oz. 

Guinness

® Foreign Extra Stout
1 oz. Claret or Bordeaux style wine
0.25 oz. Demerara syrup
1 teaspoon Allspice Dram Liqueur
How to make it:
Combine all the ingredients except the whisky in a saucepan and heat the liquid.
Pour into a preheated glass and add Johnnie Walker® Whisky to the top.
9 Whiskey, Eggnog and Kahlua Cocktail
One to bookmark for Christmas! But there should be nothing to stop us enjoying this year-round-- especially when Ireland's springtime weather is constantly giving us wintry showers.
What you'll need:
1 oz (25ml) Coffee Liqueur
1 oz (25ml) Jameson Irish Whiskey
4 oz eggnog
Nutmeg, grated
How to make it:
Fill cocktail glasses with crushed ice.
Put the Kahlua, whiskey and eggnog into a pitcher and mix thoroughly
Pour over ice and top with freshly grated nutmeg.
Recipe by Creative Culinary
10 The Guinness Bloody Mary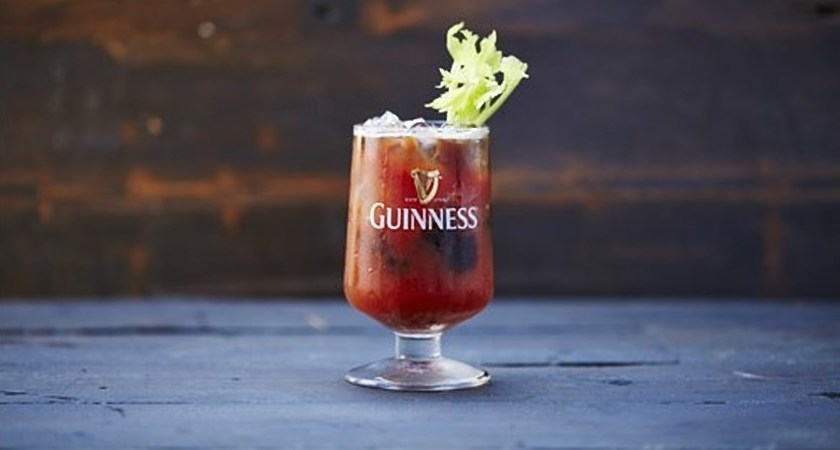 What you'll need:
1.5 oz. Vodka
3 oz. tomato juice
2 pinches celery salt
2 pinches pepper
Seafood seasoning
2 dashes hot sauce
2 dashes Worcestershire sauce
1 squeezed lemon
2 oz. Guinness Draught
How to make it:
Add all ingredients except beer into an ice filled cocktail shaker.
Shake gently and strain into an ice filled glass.
Top off drink with Guinness Draught.
Garnish with a celery stalk and lime wedge.