THE BEREAVED partner of a woman who sadly passed away from Motor Neuron Disease last month is cycling thousands of kilometres in her memory.
Ruth Staines was just 31 years old when she died from the degenerative disease in April, less than a year after diagnosed, leaving behind her heartbroken partner Alisdair, family and large circle of friends.
There is no known cure for Motor Neuron Disease, which affects around 5,000 people each year in the UK alone, and funding for vital research is the only way this can ever change.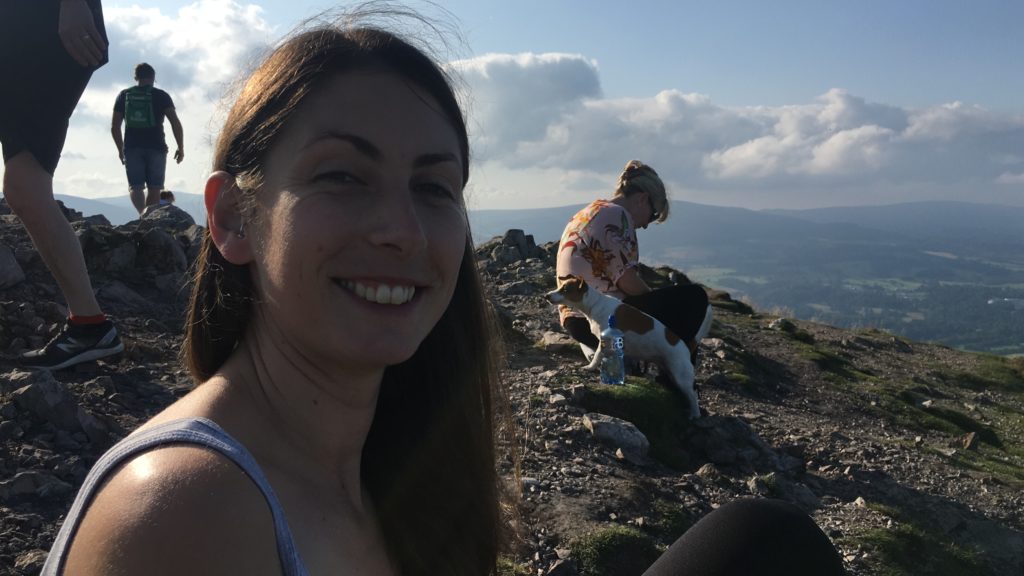 And so, in Ruth's memory and to help future family, partners and patients, Ruth's partner Alisdair is cycling from Dublin to Nerja in southern Spain-- a trip of 2,750 kilometres.
Alisdair hopes his incredible achievement will raise money for the Irish Motor Neuron Disease Association, which provides care and support to people suffering from the disease as well as their families, friends and carers.
"The support they provided to Ruth throughout her illness allowed her to live a much more comfortable life," Alisdair writes on his JustGiving page.
"From mobility and wheelchairs, nursing, homecare support, counselling - these were all critical services we depended on."
"I can't thank them enough for the speed in which they moved, as time sadly was never on Ruthies side."
Ruth was diagnosed with the cruel disease just one year ago, in May 2020, and as Alisdair says, "nobody could have foreseen how fast the disease would affect Ruth's independence."
"For Ruth, it began to affect her legs first, but as it progressed it prevented her from being able to even send a private text message or play her beloved Candy Crush, simple things we all take for granted."
Explaining why he chose to take the thousands of kilometres-long trip from Dublin to Nerja, Alisdair reflects on how his beloved partner loved to travel, having lived in many different places including England, Italy, Portugal and the United States.
"She really did live life to the full," he writes. "But when Ruth moved to Nerja, Spain there was something about the place that made her settle."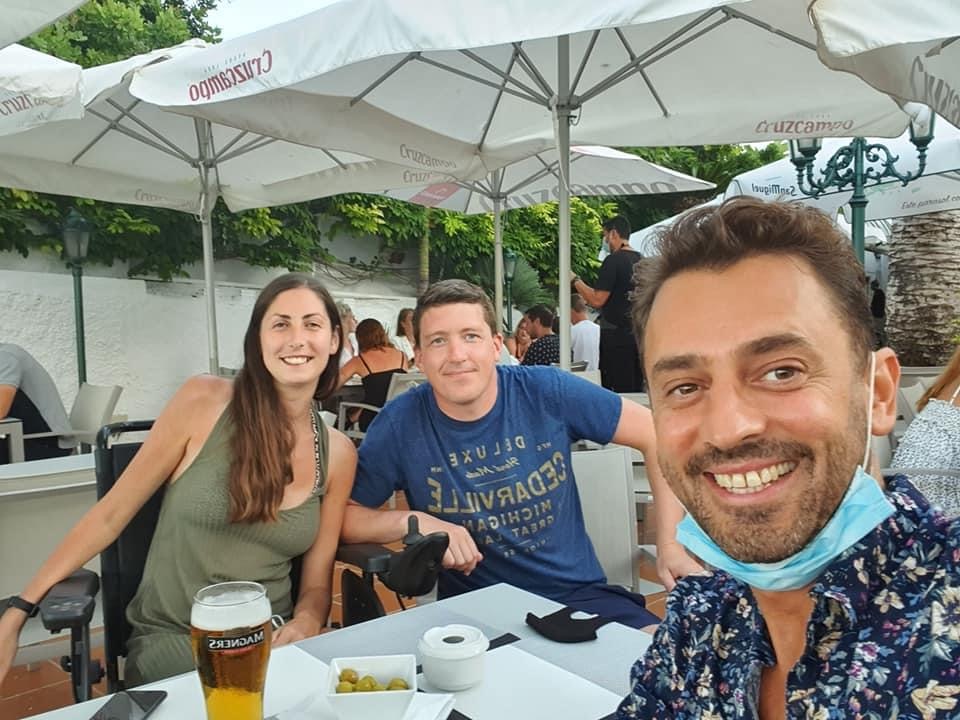 Nerja is a special place to the couple, as it was where they first met and quickly fell head over heels in love, moving in together within months.
"Ruthie always looked fondly on her time in Nerja and it really was a special place for her," Alisdair says.
"She made so many close friends, her second home you could say and even when she moved back to Dublin she always kept up to date with all the gossip.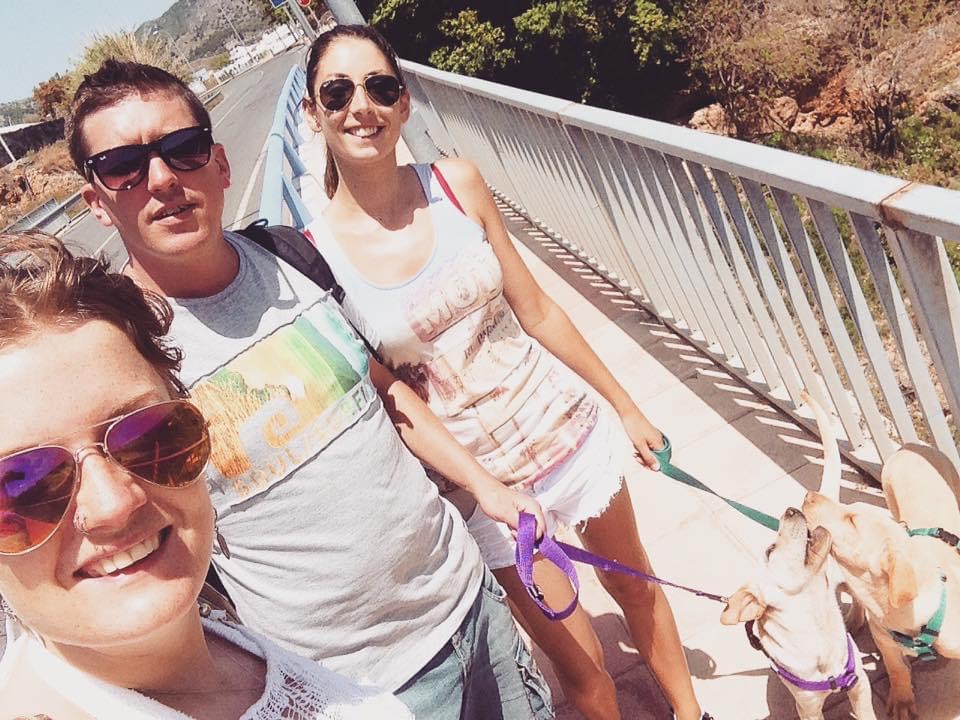 "I think Ruth would approve starting the journey in Dublin, her ancestral home, and finishing in Nerja - her home in the sun."
Alisdair took off on his journey on 14 May, beginning in Dublin before heading down to Wexford, accompanied by Ruth's brother and friend, where he spent some time with Ruth's family before setting off on the longest leg of the journey-- through a total of five countries.
He took the ferry to Wales and cycled through the country and into southern England-- at the time of writing, as per Alisdair's last update, he has passed the city of Salisbury on the way to catch another ferry to France.
From there he will travel past Bordeaux, through the Pyreneese mountain range and towards the Spanish East Coast, "where hopefully the fresh sea air will keep me cool!"
Alisdair expects to arrive in the town of Nerja around mid- July, at which point he will have travelled close to 3,000 kilometres in Ruth's memory.
Ruth's story, as well as Alisdair's incredible feat which will take two months and thousands of kilometres to complete, has resonated strongly with the people of Ireland and beyond- almost 1,100 people have dug deep and together raised €38,000.
You can follow Alisdair's journey, including daily updates tracking his progress, on the JustGiving page here.