A HOMELESS charity founded by an Irish nun has paid tribute to her on the first anniversary of her death.
Sister Sabina was a founding member of the SIFA Fireside charity in Birmingham, which she opened in 1980, following her retirement as a headteacher at a local school.
The Limerick native led the organisation for nearly forty years, up until her death on December 22, 2019, aged 92.
This month, as the anniversary of her death falls, Sifa Fireside has released a CD in her honour.
Stories by the Fireside brings together a collection of treasured memories recorded by colleagues, friends, supporters and clients, ensuring her incredible legacy lives on.
When Sister Sabina founded the charity she was determined to address the increasing challenge of homelessness in Birmingham.
When talking about her call to this work, she explained:"I am always reminded of the lovely quote from the Bible – whatever you do to the least of my brothers you do to me.
"These were the least of our brothers and they are God's people; Christ is in all of them. When you are dealing with people who are homeless you are dealing with Christ."
She added: "This has been a tremendous help to me because the minute I meet them, I'm meeting Christ."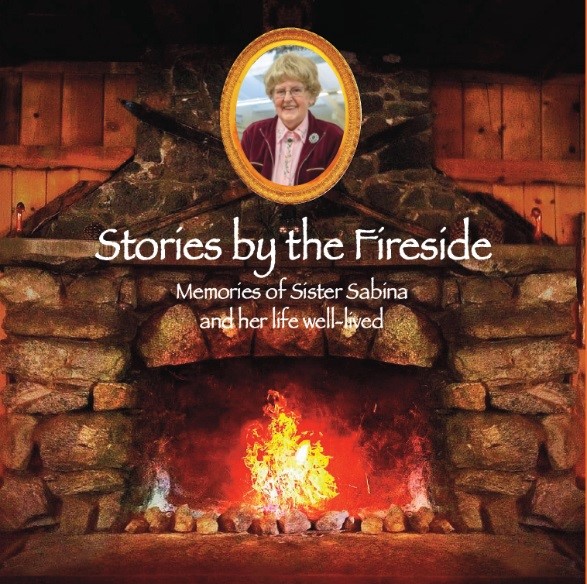 Known as 'The Mother Theresa of Birmingham', Sister Sabina is remembered fondly across the West Midlands, Ireland and beyond for dedicating her life to bringing Christ into the lives of vulnerable and marginalised people.
Warm, witty and unique, Sister Sabina offered a safe and welcoming place for people to rebuild their lives without judgement.
Carly Jones, SIFA Fireside CEO, said: "This CD encapsulates the character and spirit of Sister Sabina and reminds us of our connection to the Christian faith. Sister Sabina is the light that continues to guide us in all that we do.
"It was important for us to share the stories of Sister Sabina to help bring some comfort to many people who will have been experiencing huge challenges this year."
Long-time friend of Sister Sabina, Father Denis McGillycuddy said: "It is an honour to pay tribute to Sister Sabina. I thank her for her vision, vocation and faith that drove her and involved so many people to do the same.
"As she is rewarded with the Lord in heaven, the Lord Jesus would have said to her 'Well done good and faithful servant, you have been faithful in all things, come into my eternal light'.
SIFA Fireside is distributing a limited number of 500 copies of Stories by the Fireside CDs free of charge.
"Supporters can make a donation towards the costs of producing the CD if they choose," the charity states.
To request a copy, contact Melissa Roche on 0121 766 1700, or you can stream the audio version from the charity's website here.