MORE than a few Irish people know the pain of having to move from home and to pastures new whether its for work, a relationship or other causes.
The Irish diaspora abroad are known for making strong connections in countries they settle in, creating huge communities such as those of the London-Irish and American-Irish to name just two.
The friendly and open nature of Irish people gives them a strong advantage in making friends and setting up home anywhere they go, making a hard transition often a lot easier.
One such person who knows that pain is Irish Twitter user Rhona.
The Irish woman shared her pain of leaving her sister behind as she goes to Australia.
Rhona shared her pain of leaving her little sister in a tweet that read: "Since my parents split up and I'm feeling super guilty about moving to Australia and leaving my sister here I'm making her this notebook and damn if I had a sister like me..."
The International Business student in University Limerick shared photos of the magnificent keepsake she made for her sister Kailey, complete with illustrations, drawings, and a list of times when her sister can call through the time difference between Ireland and Australia.
A game involving Snapchat and finding certain things to send a picture of to her big sister shows just how special sisterly love can be.
Each page is ornately decorated, complete with a family photo at the end.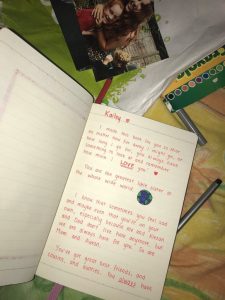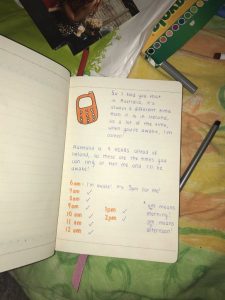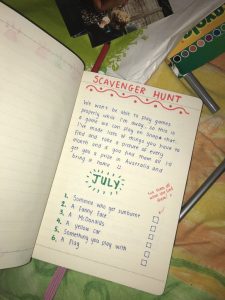 Since my parents split up and I'm feeling super guilty about moving to Australia and leaving my sister here I'm making her this notebook and damn if I had a sister like me smh pic.twitter.com/95fITqLEmG

— Rho 🌙 (@rhoonnaaa) May 14, 2018