LIKE most savvy consumers, when it came to renewing her car insurance, Elaine Kivlehan decided to shop around for the best quote. 
Kivlehan, who is originally from Sligo but has been living in London for 26 years, went on a price comparison website to get the best deal for insurance on her Ford Focus.
She has held a UK driving license holder since 1991.
She completed part of Hastings Direct's online quotation, filling in details from how long she has been in her current residence to answering mortgage questions, but when the website crashed she called the insurance company to complete the process over the phone.
"No one ever asked me if I was from the UK, but they said there was a box ticked on the price comparison website that says you were born in the UK, and you have to untick it," explains Kivlehan.
Advertisement
Kivlehan says she has no memory of seeing any box to untick and adds: "I've never seen anything in my life before where you have to untick a box to say you weren't born in the UK".
Eventually, because of problems with website which stopped her completing the quote online, Kivlehan went through the process over the phone. She was given a quote and this was sent out to her by post.
"Nowhere did it [the document] ask me again how long have I lived in the UK or if I was born in the UK", she says.
After sorting out a small overcharge for legal fees, Kivlehan was happy with the deal.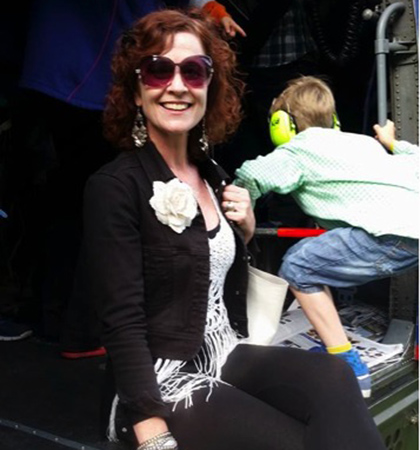 Three weeks later she got a call, a text, and email from Hastings asking her for a copy of her driving licence for the first time.
The insurance company said she could possibly be paying more or less on her insurance and needed to send them a copy of her license within seven days.
Kivlehan emailed the copy of her clean British driving licence on Monday, June 6.
Advertisement
The following day, she got a call saying they had received the licence and her insurance premium would increase by £96 because she was not born in the UK.
"Foreign drivers have a higher premium because they make more claims," Kivlehan says she was told.
She was given two choices: pay the £96 fee for being born in Ireland, or terminate the policy, with a £45 admin fee charge.
She was also informed she would not be refunded the total amount she paid, but would get only get £146.00 of the premium back if she cancelled on Monday, June 13.
Kivlehan then spoke to a manager who would not give his name.
She told him this was "racial discrimination because my policy was being based on my ethnicity."
I said this was racial discrimination, my policy was being based on ethnicity"
Advertisement
In a reply to a request from The Irish Post to clarify their charges for "foreign" drivers Hastings Direct said:
"The provision of insurance quotes is based upon the answers customers provide to questions we ask to enable us to assess the risk and rating profile.
"If we see evidence of customers varying their response to certain questions in order to see how this affects pricing offered, we will often request evidence from the customer to verify the information provided. If the evidence provided indicates a discrepancy in the answers to the risk and rating questions, this is likely to result in a variation to the price originally quoted."
The statement continues: "Our insurance underwriter does not take into account a person's race or nationality when calculating its risk pricing; it does, however, take into account the length of time a person has been UK resident. The pricing models take into account a large number of elements and risk factors and a large part of this is historical claims experience. Statistical evidence confirms that policyholders who have not always been a UK resident have a considerably worse claims experience than those who have been resident from birth and, therefore, such individuals are likely to attract a higher premium. This is common practice within the industry."
Kivlehan has now taken the matter to the Financial Ombudsman who are looking into her complaint.