EMILIANO SALA'S sister has shared a heartbreaking image of the missing footballer's dog, Nala, waiting for the player to come home.
Romina Sala posted a picture of the 28-year-old Argentine's dog, Nala, staring out into the distance alongside the emotive caption "Nala is waiting for you, too..."
The image is made all the more tragic for the fact It has since emerged that Nala was one of the chief reasons Sala flew back to France before his fateful flight.
According to the Daily Mirror, the striker had flown back to make arrangements for Nala's safe passage to his new home in Cardiff.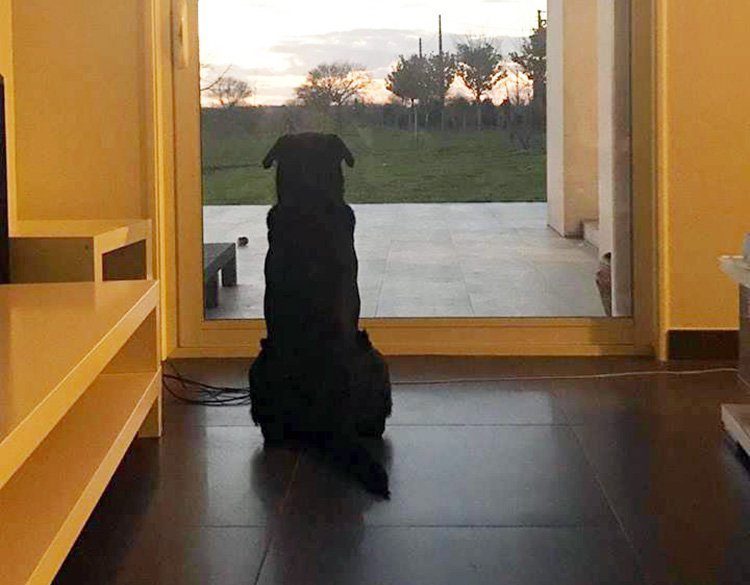 Sala went missing over the Channel Islands last month after boarding a flight with pilot David Ibbotson.
This week the Air Accidents Investigation Branch (AAIB_ confirmed that the wreckage of the plane carrying the two men had been found and that a body had been found.
A statement from the AAIB confirmed that underwater video footage showed "one occupant [is] visible" in the wreckage.
"The remotely operated vehicle (ROV) carried out a further search of the area overnight, but did not identify any additional pieces of wreckage," they said.
"Tragically, in video footage from the ROV, one occupant is visible amidst the wreckage.
"The AAIB is now considering the next steps, in consultation with the families of the pilot and passenger, and the police."
Our thoughts and prayers are with the friends and families of Sala and Ibbotson at this difficult time.