THE GAVIN and Stacey Christmas Special will feature an uncensored performance of Fairytale of New York in a move that has sparked anger among LGBT campaigners.
The song will feature as part of a scene in which the various characters from the series will be seen singing along in a pub to an uncensored version of The Pogues and Kirsty MacColl hit.
In the scene, Gavin, Stacey and various other members of the two fictional families from Billericay and Barry begin cheering loudly as the contentious lyrics, which include the word "f****t", are played.
The lyrics have courted some criticism in recent years over their allegedly homophobic content with one local BBC radio DJ banning the song from his show.
However, the song will be broadcast in full as part of the Gavin and Stacey special, looks set air on BBC One.
Advertisement
It's a decision that Peter Tatchell, LGBT rights campaigner and Gay Liberation Front member, is urging the BBC to reconsider.
"It would send completely the wrong signal. It will give comfort to homophobes everywhere," he told The Times.
He added: "The BBC would not screen a Christmas song with the n-word in it. It would be deemed deeply prejudiced and unacceptable.
"So why the double standards when it comes to the f-word?"
The BBC issued the following statement to the Huffington Post responding to the criticism:
"Fairytale of New York is a very popular, much-loved Christmas song played widely throughout the festive season, and the lyrics are well-established with the audience."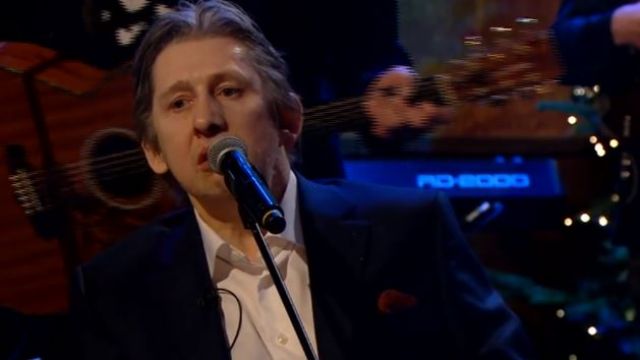 Advertisement
Like the BBC, RTÉ has so far refused to censor the track.
Speaking to Ryan Tubridy on a special edition of The Late Late Show, The Pogues frontman Shane MacGowan rejected any notion of the song falling foul of political correctness.
"There is no political correctness to it," he said.
"I've been told it's insulting to gays; I don't understand how that works."
MacGowan also remained unmoved when Tubridy attempted to explain the concern.
Swearing loudly, he told The Late Late Show host: "Nobody in the band thinks that's worth a second's thought."