DUBLIN'S ICONIC Guinness Storehouse is set to host a very special Christmas market this month.
The popular tourist attraction is being transformed into a magical "Winter Village" featuring an array of arts, crafts and plenty more besides.
It has been put together to provide some much-needed support to those local businesses who have been left struggling in the wake of the Covid-19 pandemic.
The Winter Village is the result of a collaboration between the Guinness Storehouse and The Locals and will run from Wednesday to Sunday throughout the month.
Entry is free but remains subject to availability.
Alongside a variety of creative arts and crafts, the market will feature homewares, apparel, decorations, food and sweets.
Grand Grand, Fresh Cuts Clothing, Jam Art Factory, NIM and Potty Mouth will all be operating stalls at the market and are not to be missed.
The food and drink options are the ones to well and truly savour too with the likes of Lilliput Stores and the SamboAmbo set to offer festive sweet treats and cheese toasts on-site.
Failing that, visitors can book a table at one of the Storehouse's famous eateries with the 1837 Bar & Brasserie and Arthur's Bar serving up a selection of warming winter dishes including their brand new 1837 X Kish Fish sustainable Irish seafood pie.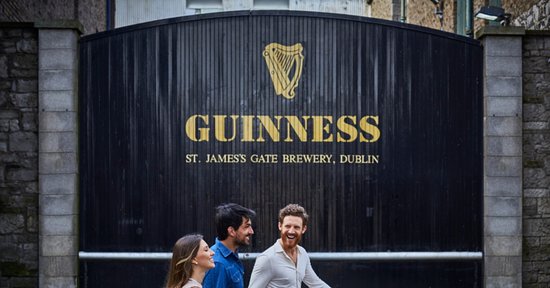 As part of the experience, attendees will receive a postcard they can send anywhere in the world with these extra special Christmas cards offering the recipient a free visit to the Guinness Storehouse.
John Mahon, the founder of The Locals, said: "It's no doubt that this year has been incredibly tough on Irish trade, especially our small, local and family-run businesses.
"Teaming up with the Guinness Storehouse this year and becoming an integral part of their Winter Village is something that will support some local creators, designers and vendors during the busiest season and it's something that we are very excited about."