GUINNESS IS RELEASING an official cookbook featuring over 60 recipes based around the iconic Irish stout.
While pints of the black stuff will be a high priority for many as Covid-19 restrictions ease, the Dublin-based brewer is encouraging everyone to get creative in the kitchen using the much-loved Irish beer.
The unique appeal of Guinness needs little in the way of introduction to anyone who has even tasted a perfectly poured pint of the brew.
Blending an irresistibly velvety finish with a bold, rich flavour that blends the bitter and the sweet, Guinness has been the best kept secret ingredient of many a dish down the years.
Now some of the very best have been collective together in the official and definitive Guinness cookbook, which is due to go on sale from October 26, 2021.
The Official Guinness Cookbook features an eclectic variety of treats from braised short ribs to a rather eye-catching Chocolate Potato Cake.
There really is something for everyone too including recipes based around some of the lesser known beverages in the Guinness range.
This includes the crisp Extra Stout, bittersweet Foreign Extra Stout, citrusy Baltimore Blonde, and much more besides.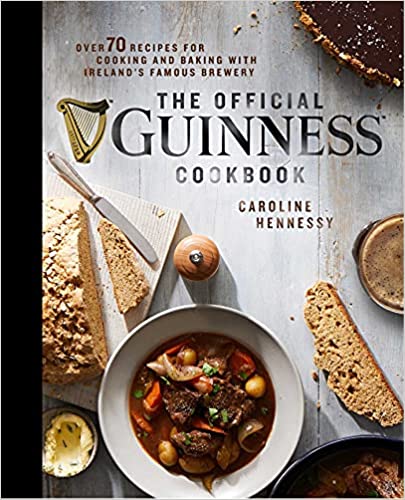 Alongside the recipes comes a short excerpt outlining the storied himself of the St James's Gate brewery alongside images from those hallowed halls.
An ideal gift for Guinness lovers this coming Christmas, the book has been edited by Irish journalist Caroline Hennessey, who has written extensively on food, drink and travel.
A graduate of the Ballymaloe Cookery School, her previous writing credits include Sláinte: The Complete Guide to Irish Craft Beer and Cider (New Island) and Chair of the Irish Food Writers' Guild.