HOME ALONE 2 star Brenda Fricker, the Oscar-winning Irish actress who played the 'pigeon lady' in the New York based sequel, has revealed she will be on her own this Christmas. 
Fricker is familiar to millions as the homeless woman from Central Park who befriended Macaulay Culkin's Kevin McAllister and later leapt to his defence when Harry and Marv (Joe Pesci and Daniel Stern) finally caught up with him. 
Every Christmas families across Ireland and the wider world gather to watch Fricker's performance in the hit family comedy sequel. But the festive season is far from merry for the actress herself. 
Speaking in an emotional interview with RTÉ Radio 1, the Dublin-based actress, who is now retired, admitted she would be "lying" if she said she would be having a "nice and happy Christmas". 
"I'm 75 now, and I would be lying if I said it would be a nice and happy Christmas because I'm one of those people, I am old and I live alone, and it can be very dark," she explained to presenter Ray D'Arcy. 
With the Covid-19 pandemic leaving many families apart at Christmas this year, there will be countless others facing what Fricker is facing this holiday season. 
The Irish actress has some advice for anyone who is in the same boat though. 
"I turn the phone off and put the blinds down," she explained. 
"I do pre-record some good programmes and I have my dog and I get myself through it that way." 
In fact, if anything, Fricker finds New Year's Eve more difficult to deal with than Christmas Day. 
"The bells are ringing and there is no one to turn around to and hug and smile, and I can't get away from the bells, there are churches everywhere!" she laughed.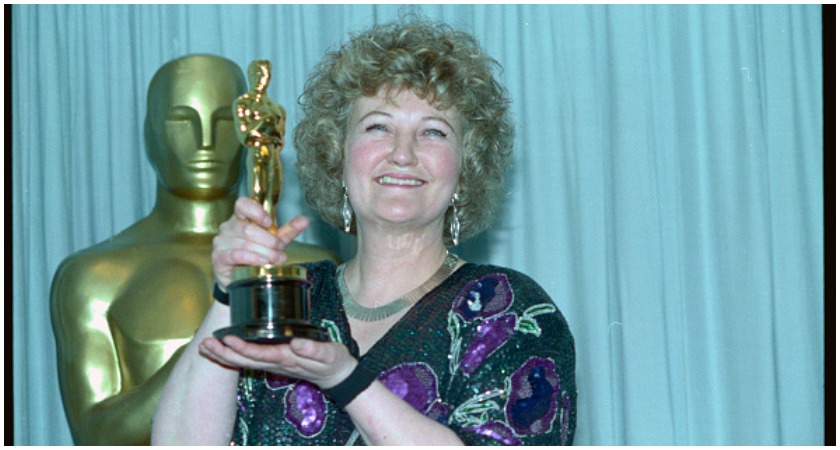 Despite being remembered by many for her performance in Home Alone 2, Fricker represents something close to acting royalty in Ireland. 
Prior to her retirement, she enjoyed a stellar 60-year career on the stage and screen. 
Many will remember her as Megan Roach in the original incarnation of the hit BBC medical drama series Casualty. 
Fricker spent 14 years on the show, appearing in 60 episodes. 
There was even bigger and better to come, however, in 1989 when she won the Best Supporting Actress Oscar for her performance in My Left Foot alongside fellow winner Daniel Day Lewis. 
Fricker beat Angelica Huston and Julia Roberts to claim the award in a win that paved the way for her casting in the Home Alone sequel.