IRELAND'S first shipping container home will provide much-needed shelter to a family in need this Christmas.
The Ripple project is providing a homeless family in Co. Longford with emergency accommodation ahead of the festive season, in the form a fully fitted-out, compact unit.
The container, which was donated to the Society of Saint Vincent de Paul (SVP), a charity that tackles poverty and disadvantage by providing practical assistance to those in need, offers two bedrooms, a bathroom, plumbing, a kitchen and electrical appliances.
Dublin-based Ceardean Architects designed the home, which is intended to be used by different families on an on going basis, housing three to four people at capacity.
Advertisement
Project Manager Michael Malone told The Irish Post: "The project was intended to be used as a refuge for young families in need, and at present I believe it's being used by a mother and her young children.
"We've also got plans to use the container concept to create cafes and for use in a glamping site in Sligo."
The unique feature about the container is that it was designed to require minimal specialist input and to enable self-builders with little skill to convert it into a home.
Mr Malone estimated the value of the project to be worth €60,000-€70,000, taking into account labour and materials.
But around 80-90 per cent of the material used to build the home was in fact donated by suppliers and those involved in the project.
Advertisement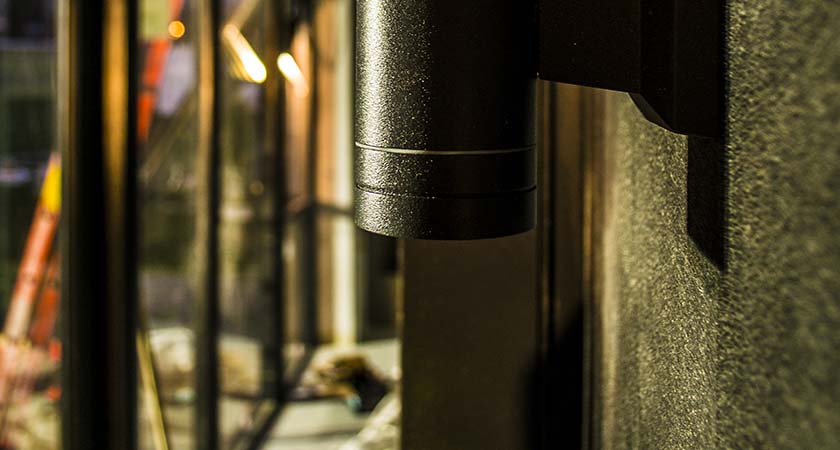 It took over 60 contractors to build the container – a single storey 40-foot by 10-foot unit - over a three day period during November 2014, after which it was exhibited at the Irish Museum of Modern Art for a month.
It was then donated to SVP, which uses it for its current purpose, a refuge for families.