MARCH 4 is officially set aside as 'Poundcake Day' - a day to enjoy this most filling and enjoyable of baked goods.
However, this Irish cream-infused effort is simply too good to restrict to just one day a year.
Blending a selection of familiar favourites from the Emerald Isle, it's the perfect cake for almost any occasion.
Whether it's St Patrick's Day or just another Tuesday at home, Irish Cream Poundcake is the sweet treat you need in your life.
This particular effort comes courtesy of Erin Jeanne McDowell over at the Telegraph.
Here's everything you need to know.
What you will need:
For the cake:
Nonstick cooking spray
1 cup/225 grams unsalted butter (2 sticks), at room temperature
1 ⅔ cups/215 grams all-purpose flour, plus more for dusting the pan
⅔ cup/145 grams light brown sugar
½ cup/100 grams granulated sugar
4 large eggs, at room temperature
1 ¼ teaspoons baking powder
½ teaspoon fine sea salt
½ cup/120 millilitres Irish cream
For the glaze:
1 ¼ cups/155 grams confectioners' sugar
3 tablespoons Irish cream, plus more as needed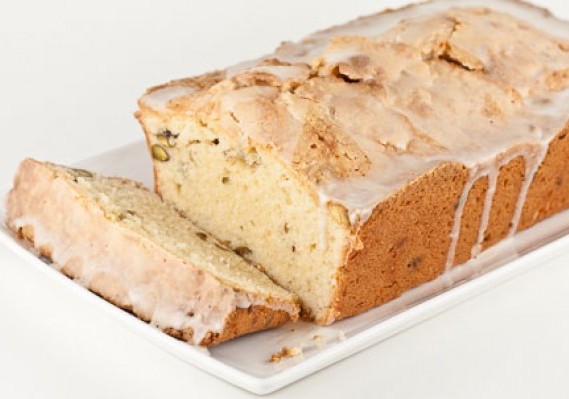 How to make it:
Heat the oven to 180 degrees celsius.
Spray a 9-inch loaf pan with nonstick spray, then dust with flour.
In the bowl of a stand mixer fitted with the paddle attachment, cream the butter, brown sugar and granulated sugar on medium speed until light and fluffy, 4 to 5 minutes.
Add the eggs one at a time, mixing on medium speed until incorporated, about 30 seconds each. Scrape down the sides of the bowl after each addition.
In a medium bowl, whisk together the flour, baking powder and salt.
Add the mixture to the bowl of the stand mixer and mix on low until incorporated, about 30 seconds.
Add the Irish cream and mix on low to combine, 15 seconds more.
Pour the batter into the prepared pan and spread in an even layer.
Bake until the surface of the cake is lightly golden brown and a toothpick inserted into the thickest part comes out clean, 55 to 65 minutes.
Let cool in the pan for 10 minutes, then unmold onto a wire rack to cool completely.
Make the glaze: Whisk the powdered sugar and Irish cream together in a medium bowl to form a thick glaze.
Spoon the glaze over the surface of the loaf, letting the excess drip down the sides.
Let the glaze set for 10 to 15 minutes before slicing.