IRISH FOOTBALLER James McClean has been slammed online after he posted a picture on Instagram giving a 'history lesson' to his children while wearing a balaclava.
Though he deleted the snap shortly after, his club Stoke City took a rather dim view of the stunt and fined him two weeks' wages.
The picture was uploaded on Thursday, and was accompanied by the caption: "Today's school lesson - history," followed by a laughing emoji.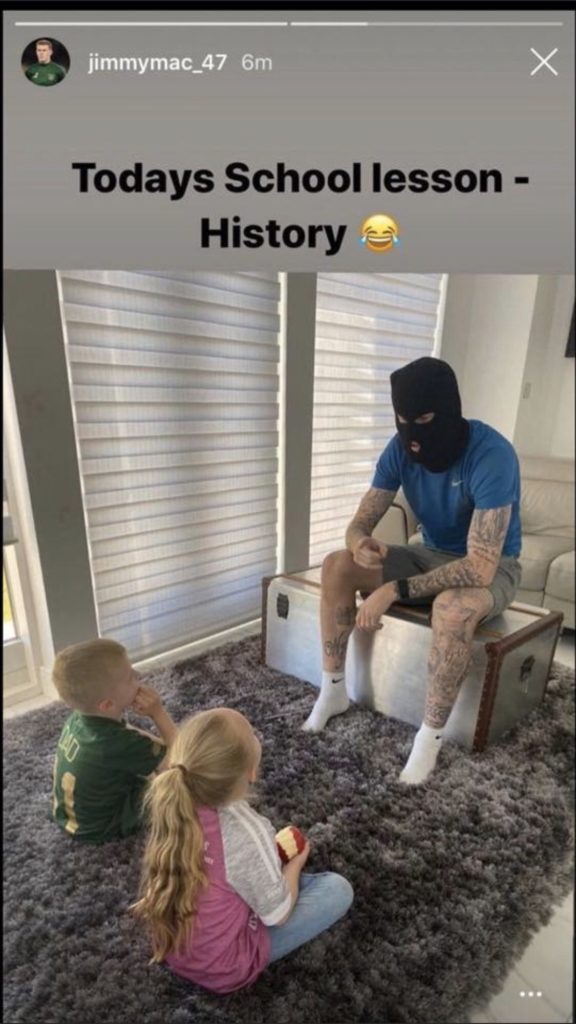 It triggered a backlash owing to the paramilitary connotations a balaclava carries in relation to the Irish Republican Army (IRA).
Stoke City released a statement on Friday, confirming that they'd fined the player and that McClean had apologised and agreed to delete his Instagram account.
"Stoke City can confirm that, following an internal disciplinary review, disciplinary action has been taken against James McClean for an inappropriate social media post," the statement read.
"McClean has been fined two weeks' wages by the club and has also agreed to delete his Instagram account. The player has expressed contrition and recognises that the post was ill-advised and offensive."
The 30-year-old was heavily criticised for the post, with many fellow Instagram and Twitter users branding the photograph "disgraceful".
McClean said: "I never wanted to cause any offence but I now realise that I did so and for that I apologise unreservedly."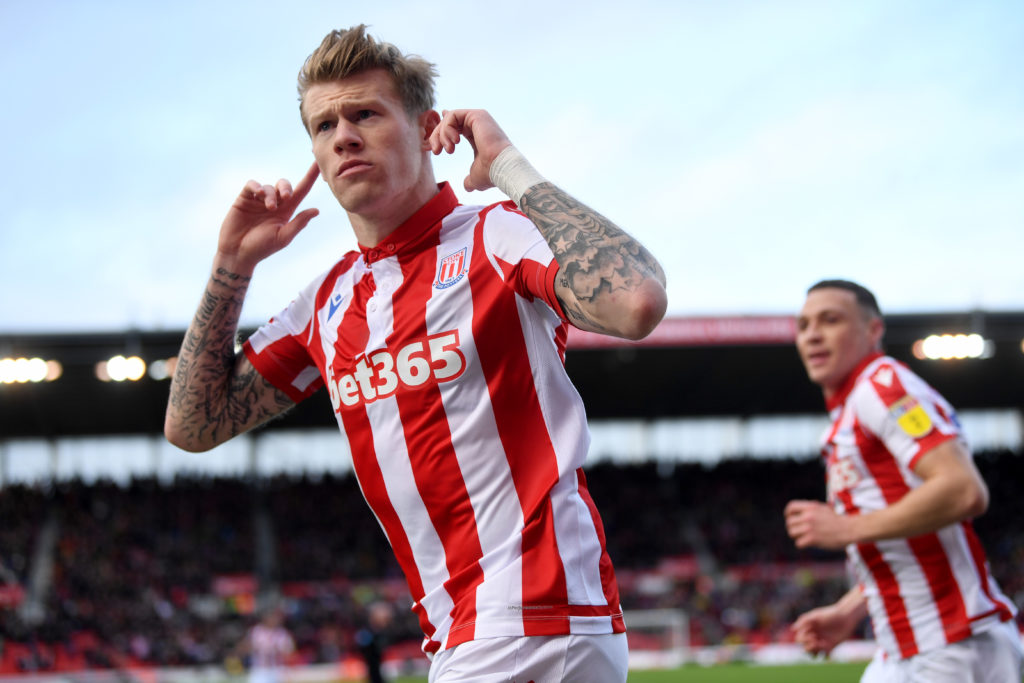 The forward has been frequently targeted by English football fans and has suffered sectarian abuse for some years, especially since refusing to wear a poppy on his shirt to mark Remembrance Day, in respect for those who died in Derry on Bloody Sunday in 1972.
Earlier this year, police began taking action to try and deal with the problem, while Barnsley were charged by the FA over alleged sectarian abuse of the winger.
In January, the PFA released a statement condemning what they described as "vile abuse" of McClean, which was also noted to be a "weekly occurrence".
At the end of that month, the Ireland star noted that there'd been a significant improvement, though this latest stunt is likely only to stoke the fire once more.