CONTROVERSIAL columnist Katie Hopkins has labelled Sir Bob Geldof as 'intolerant' on Twitter over claims the Live Aid organiser refused to be in the same room as her.
Hopkins and Geldof were both taking part in an event held in London on Monday designed to encourage young people to vote in the upcoming referendum on Britain's membership of the European Union.
The young audience at 'Bite The Ballot' had been told Hopkins, who is pro-leave, and Geldof, who is pro-remain, would debate the matter in front of them for the televised event.
Speaking to Mail Online, Hopkins, a former The Apprentice contestant said that she was asked to leave the debate by a producer who said that Geldof would not come on unless she left.
I was just asked to leave @BiteTheBallot so that Sir Bob Geldof would come to speak. Who's intolerant now? #Brexit pic.twitter.com/OE4xKUO7yX

— Katie Hopkins (@KTHopkins) June 5, 2016
Advertisement

The former Boomtown Rats singer later recorded a one-on-one interview once Hopkins had left the central London studio.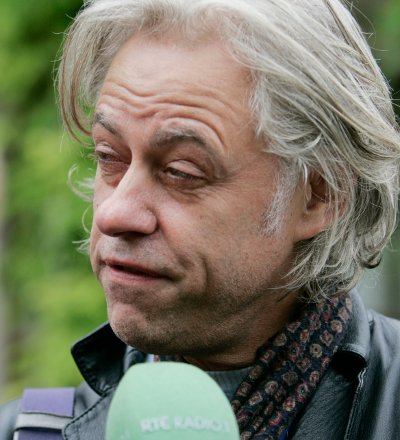 Hopkins said: "Some people like to say that I'm intolerant, extreme, racist, fattist and other things when I am actually just saying what a lot of people think but can't say anymore", 
"Others probably think that Saint Bob - Mr Live Aid - is giving, tolerant and generous. But it strikes me that a lot of people who promote tolerance are often the most intolerant and do not want to hear other arguments."
Hopkins famously debated with Geldof's late daughter, Peaches, about parenting, live on This Morning back in 2013.
When 25-year-old Peaches was found dead after a heroin overdose in 2014, Hopkins publicly criticised the mother-of-two's parenting skills after an inquest revealed the details of her death.
Geldof released a video on Monday in which he urged the Irish in Britain to register to vote for the referendum, which takes place on June 23.
Advertisement
Watch the video here...