LEO VARADKAR believes it will be "very difficult" for the UK to reach an agreement on Brexit with the EU before Boris Johnson's October 31 deadline passes.
The Irish Taoiseach told RTE that while he plans to meet Johnson for further talks, "big gaps" remain between the two sides.
He also hit out at some of the language being used "in some quarters" when discussing the negotiation process.
The Irish leader spoke to the US prime minister for 45 minutes by phone and despite reports of negotiations between both sides braking down, insisted he would strive until the to reach a deal with the UK.
Varadkar was keen to stress, however, that while he would "certainly work until the very last moment" to secure a deal, it would not be at "any cost" to Ireland, Northern Ireland or the rest of Europe.
Advertisement
The Taoiseach also expressed his doubts over the chances of an agreement being reached before a summit of EU leaders, set for October 17, which was set to see the next step in the Brexit process mapped out.
"I think it's going to be very difficult to secure an agreement by next week, quite frankly," he said.
"Essentially, what the UK has done is repudiated the deal that we negotiated in good faith with prime minister [Theresa] May's government over two years and have sort of put half of that now back on the table, and are saying that's a concession. And of course, it isn't really."
Taoiseach Leo Varadkar says he thinks it will be "very difficult" to secure a #Brexit deal by next week. pic.twitter.com/sPToChw8pL

— RTÉ News (@rtenews) October 8, 2019
Mr Varadkar added that it was his job to hold the UK to commitments it had made since the 2016 referendum to prevent a hard border on the island of Ireland and uphold the Good Friday Agreement.
He said if there is a no-deal the worst affected will be Britain and Ireland.
Advertisement
Earlier an anonymous No 10 source had briefed broadcast journalists suggesting German chanceller Angela Merkel has rejected the UK government's new proposals for an all-Ireland regulatory zone.
"Merkel said that if Germany wanted to leave the EU they could do it no problem but the UK cannot leave without leaving Northern Ireland behind in a customs union and in full alignment forever," the source said.
"She said Ireland is the government's special problem and Ireland must at least have a veto on NI leaving. Merkel said the PM should tell Northern Ireland it must stay in full alignment forever but that even this would not eliminate customs issues."
"It was a very useful clarifying moment in all sorts of ways. If this represents a new established position, then it means a deal is essentially impossible not just now but ever. It also made clear that they are willing to torpedo the Good Friday agreement."
A European commission spokeswoman later dismissed these claims and insisted the EU was protecting the Good Friday agreement "in all its dimensions".
She said: "The EU position has not changed. We want a deal. We are working for a deal with the UK and in no circumstances will we accept that the EU wants to harm the Good Friday agreement. The purpose of our work is to protect it in all its dimensions and at all times."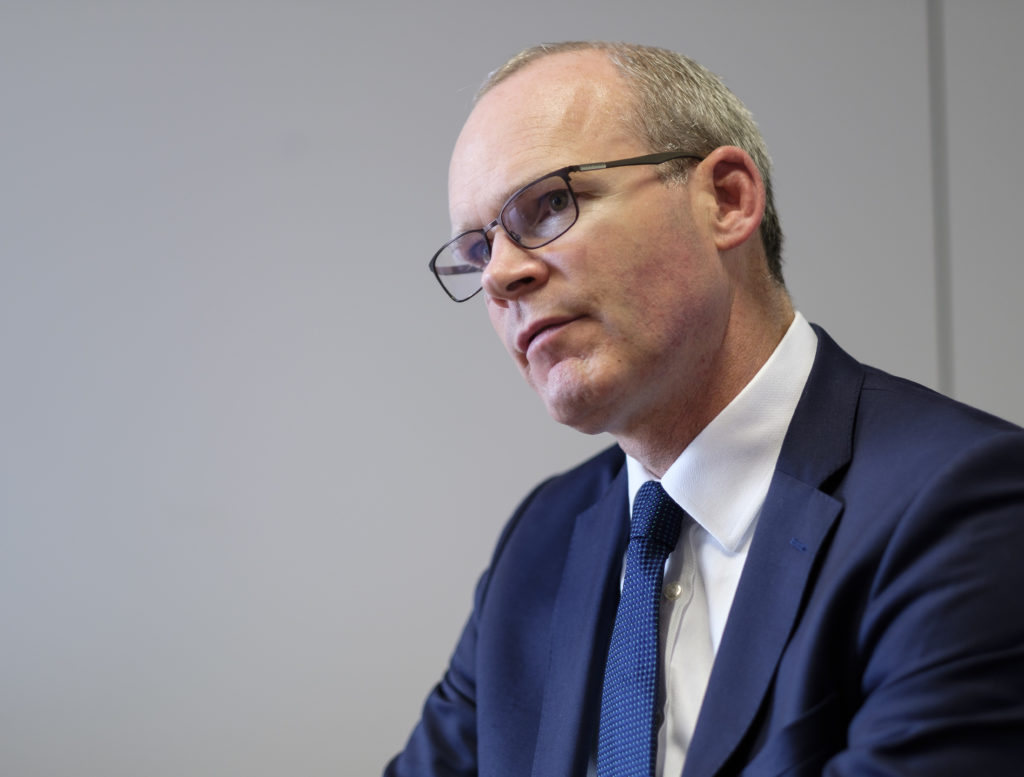 Advertisement
The Tánaiste, Simon Coveney also moved to dismiss what he called the "misinformation" circulating about the Brexit process.
"There is a lot of misinformation going around today so let me say this loud and clear to everybody - the Irish Government and the EU is working flat out to achieve a deal that sees an orderly Brexit at the end of this month," he said at post-Budget press conference in Dublin.
"However, that deal cannot come at any cost. The British government has responsibilities on the island of Ireland."
"A no-deal Brexit will not be Ireland's choice, it will never be the EU's choice," he added.
"If it happens, it will be a decision made by the British government."