LIAM NEESON has spoken candidly about the tragic death of his wife, Natasha Richardson, and how it influenced his work on new film Made in Italy. 
Richardson died following a freak skiing accident back in 2009. She was just 45 at the time of her death. 
The couple had been married since 1994 and had two children together, Micheál and Daniel, who were both in their early teens when they lost their mum. 
Micheál has since decided to embark on a career in acting, taking his mother's surname of Richardson as a tribute to her life and legacy. 
He stars alongside Neeson in Made in Italy, a new comedy drama about an estranged father and son who reunite to arrange the sale of a villa in Tuscany left to them by their late wife/mother.  
Speaking on the Graham Norton Show, Neeson described how playing the role of grieving husband was "a bit near the knuckle" yet also ultimately "cathartic" for him. 
He said: "When I read the script I thought, 'Oh my gosh, this is a bit near the knuckle'. I felt a churning in the gut, but thought it would be great to do and to do it with my son" 
"It was cathartic in a way – the way in which art sometimes can be," the 68-year-old continued.  
"There were some very delicate emotional scenes, and I could access the emotion without any problem, I didn't need days to build up to it and I thought Micheál would be the same." 
Richardson, who joined Neeson for the chat via video link, said the pair were both struck by the "odd" similarities between the film's characters and their own experiences.  
"It was so odd that it was ten years after mum had passed and we were actually selling a family home that she grew up in, so it hit a little harder for us," he said.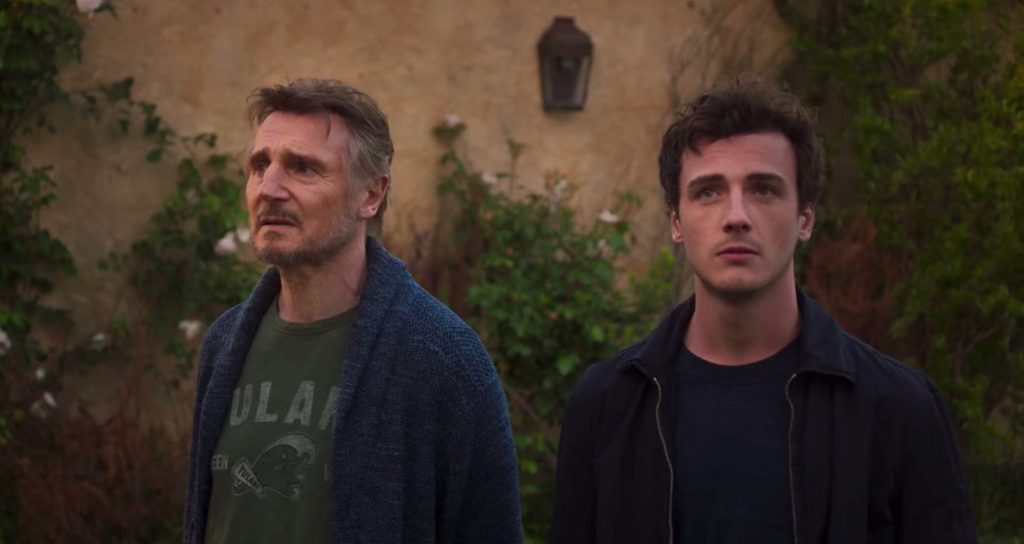 Speaking to The Times earlier this month, Neeson's opened up about the tragic loss and admitted how he often wishes his mum was here to he could have a real conversation with her.  
"It was so sudden," he said.  
"When it's unexpected and it's just a complete freak accident, it really sort of messes with your mind, whether you believe in fate or not."  
"It can send you for a bit of a head spin, and so you just latch on to the tiny little memories, whether it's her laugh or her energy in the room or her cooking. I do have her films to go back and watch her in, which I'm incredibly grateful for."  
Despite the shocking and tragic nature of her sudden death, Micheal has nothing but fond memories of her. 
"She was a terrific, terrific mother. What I wish is I could have just these adult conversations with her, these random questions about the industry or music.  
"I was a mama's boy growing up and she was really my best friend. I mean we were all a close family, but Danny [his younger brother] was my dad's boy and I was my mom's boy, for sure." 
"I feel like I had a relatively normal upbringing, but then I have memories where we are on a holiday and spontaneously Mom would get everybody together and say, 'Come on, let's write something. Let's do a play,'" he revealed.  
"And of course there were really talented famous actors around us, from Sir Ian McKellen to Ralph Fiennes, and we would all get together and write this funny play." 
Made In Italy is available to watch on Amazon Prime now