ONE OF the two people killed in the London Bridge knife attack has been identified as Cambridge University graduate Jack Merritt.
The 25-year-old was confirmed as one of terrorist Usman Khan's two victims in a tweet posted by his father, David Merritt.
Jack, from Cottenham in Cambridgeshire, graduated from the prestigious university before landing a job as a course coordinator for its Institute for Criminology's Learning Together programme.
Learning Together, saw those involved in higher education and the criminal justice system brought together with students based at the University of Cambridge and students based in prison studied enrolling on shared university-level courses.
It was set up to create a more inclusive environment with the aim of improving rehabilitation rates and reducing reoffending.
Advertisement
A co-ordinator on the innovative programme, Jack had been part of the team hosting a conference on the subject at Fishmonger's Hall, near London Bridge .
Khan was in attendance for the conference where he attacked Merritt and several others before threatening to blow up the building with a fake suicide vest.
He then escaped onto London Bridge where he was eventually tackled by members of the public before being shot dead by armed police.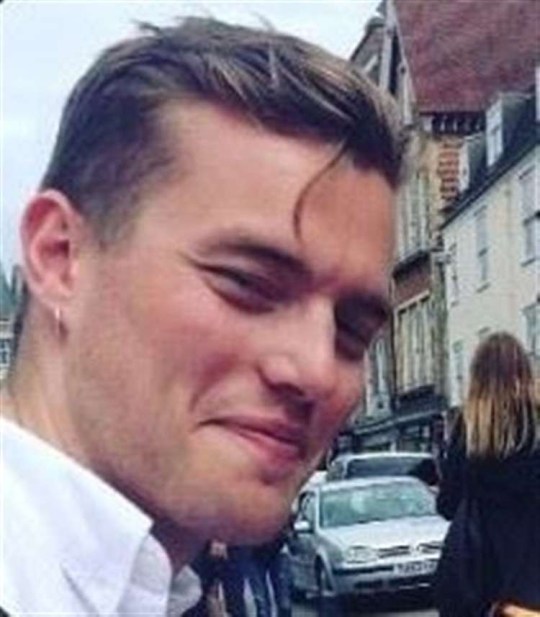 Posting on Twitter, David Merritt said: "My son, Jack, who was killed in this attack, would not wish his death to be used as the pretext for more draconian sentences or for detaining people unnecessarily.
"R.I.P. Jack: you were a beautiful spirit who always took the side of the underdog."
He added: "Cambridge lost a proud son and a champion for underdogs everywhere, but especially those dealt a losing hand by life, who ended up in the prison system."
Advertisement
The assailant, who was wearing a fake suicide-vest, had 'threatened to blow up' the building before running out onto the bridge and being tackled by members of the public and shot dead by armed police.
Daniel Zeichner, Labour's Parliamentary candidate for Cambridge, told the Cambridge Independent: "This is hugely tragic for Cambridge.
"A young life has been taken needlessly and so much potential has been wasted. Jack's dad is a Labour Party member so the whole Labour family feel this particularly hard."