ST KIERNANS' four-point win over North London Shamrocks on Sunday came to an abrupt end following a disorderly display on the pitch.
Kiernans won the game 3-4 to 0-9 to set up a repeat of the 2015 London Senior Football Championship final against Tir Chonaill Gaels, but the game ended on a sour note as a mass scuffle erupted.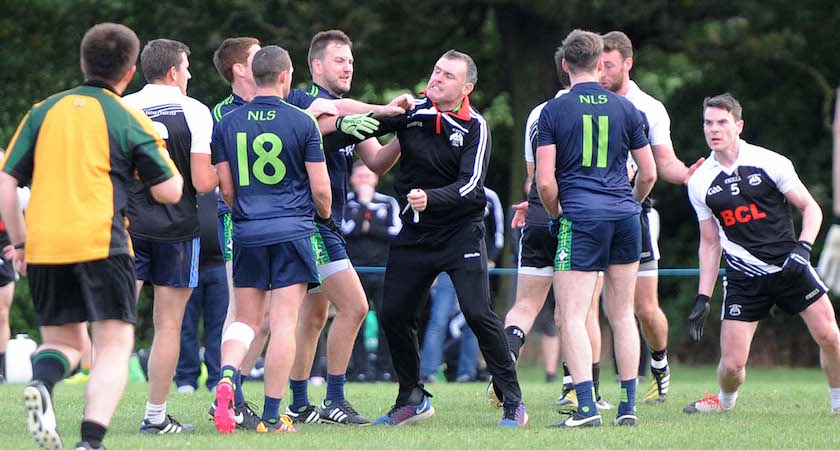 Facing a four-point deficit, Shamrocks were almost down and out as an off-the-ball tussle developed.
Frustrations soon boiled over on a much bigger scale as two further free-for-alls broke out, before all three merged into one big chaotic scrum.
Referee Conor Connelly ended up blowing the full-time whistle as stoppage time elapsed without order being restored.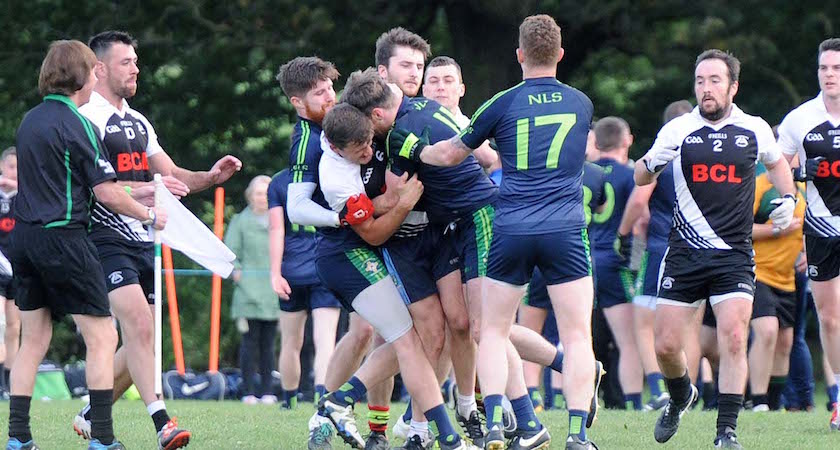 Naturally, tempers eventually died down, before handshakes were shared in the aftermath in true GAA fashion.
Kiernans will now face Tir Chonaill Gaels on Sunday, October 23, with the latter having defeated Parnells in the second match of Sunday's double-header to keep their hopes of retaining the title on track.