MRS BROWN'S Boys star Brendan O'Carroll has taken aim at critics of the show.
Despite being a sure-fire ratings success, the sitcom has attracted its fair share of critics.
This Christmas has been no different, with many taking to Twitter to criticise BBC plans to air two new special festive episodes of the hit comedy in the coming weeks.
A divisive show to say the least, while Mrs Brown's Boys continues to attract millions of viewers, its detractors have branded the show both "crude" and "lazy".
However, creator O'Carroll has a simple message for the haters: "change" the channel.
The 64-year-old, who plays central matriarch Agnes Brown on the show made the remarks in an interview with The Sun.
"The evidence of four National Television Awards means people are not just liking it — they're actually prepared to stand up and shout it," O'Carroll said.
"Radio Times named us 'Sitcom of the Century'. We can only hope nothing good happens in the next eight decades to upset that."
O'Carroll's comments were echoed by Jennifer Gibney, his real-life wife and co-star on the show.
"I don't understand how anybody could get that annoyed," she told the newspaper.
"There's some telly I don't like but I'd never be full of vitriol."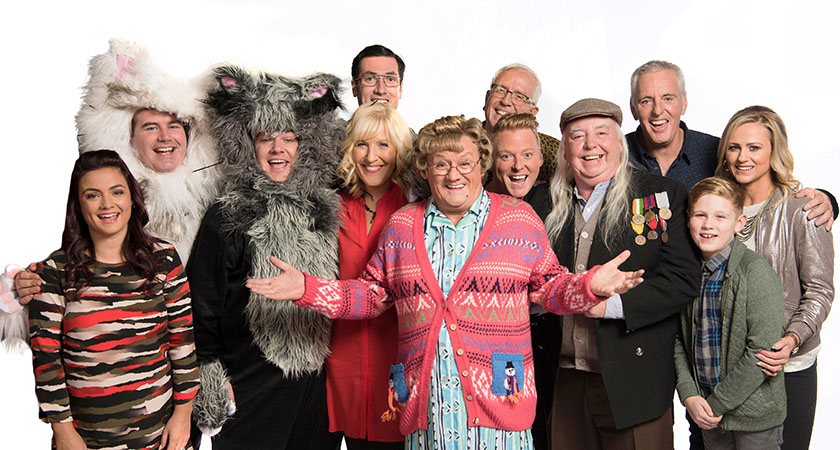 The interview comes just a few short weeks after O'Carroll revealed how he came perilously close to suffering a serious heart attack.
Speaking exclusively to Extra.ie, the Mrs Brown's Boys star revealed how a series of tests for another ailment revealed a serious underlying condition.
O'Carroll first attended an appointment at Beacon Hospital in Dublin after experiencing an issue with arteries in his leg which left him struggling to walk.
"I told them my story and they said they were going to do about 10 different tests," O'Carroll recalled.
"And we did them all that day and at one stage he had to put me under an anesthetic and, when I woke up, Jenny was there and she said: 'he found a blockage in your heart, he had to put a stent in.'
"I was in overnight and the next morning [the doctor] said he had found an artery that was 99% blocked and that I was one month away from a heart attack, which shocked me."