A DOG owner is appealing for help after her beloved pet pooch was reportedly scooped up and carried away by a seagull.
24-year-old Becca Hill from Paignton launched an appeal for information after her four-year-old miniature chihuahua was allegedly taken from her garden.
Writing on Facebook, Hill said: "Please, please, please, anyone finds a chihuahua he's mine, a seagull took him from my garden."
"A seagull swooped down and grabbed him by the scruff of his neck," she claimed.
"My partner tried to grab his legs, but he was not tall enough and... the seagull flew away."
There have been no sightings of Gizmo since the alleged dog-napping though Hill has vowed the keeping "looking every day" until he is found.
"It is not nice at all that one of my babies has gone," she added.
After an appeal was posted on Doglost.co.uk with one contributor stating: "A lot of gardens have been checked and cleared along with rooftops, garage roofs and trees."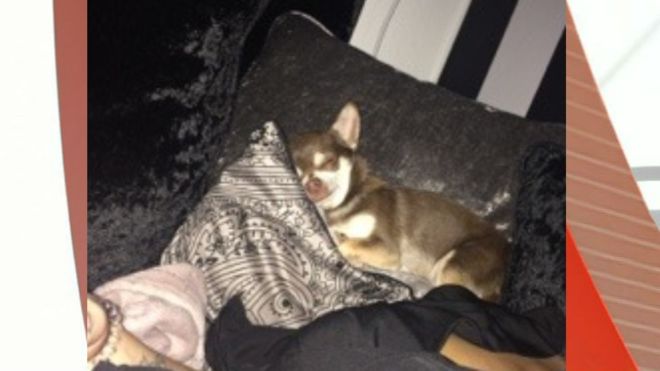 Another wrote: "Apparently he [Gizmo] was taken and flown more or less parallel with the main Marldon Road over the roofs down towards [and maybe further than] Ailescombe Drive."
Hill, who owns three chihuahuas, claims to have had heard reports of seagulls snatching dogs before but a spokesperson for the Royal Society for the Protection of Birds has been keen to stress this kind of incident is rare.
"This must be extremely upsetting for the dog's owner. Fortunately, these types of incidents are very rare and not typical gull behaviour."
The story comes just a couple of weeks after the Irish public was urged to "treat seagulls with caution" over the warm summer months.
According to Rentokill the number of random seagull attacks on members of the public rises sharply over the course of July and August.