ON SEPTEMBER 11, 2001, at 8:46am in New York City, the world, as we knew it, changed.
More lives were lost on 9/11 than during the assault on Pearl Harbour in 1941, the last time the US was attacked on home soil on such an unimaginable scale.
In the aftermath and years that have followed, America and much of the watching world has continued to mourn the victims of what remains the deadliest terrorist attack in world history.
2,989 people lost their lives on that day.
The very first certified fatality was Father Mychal Judge - an Irish American Catholic priest.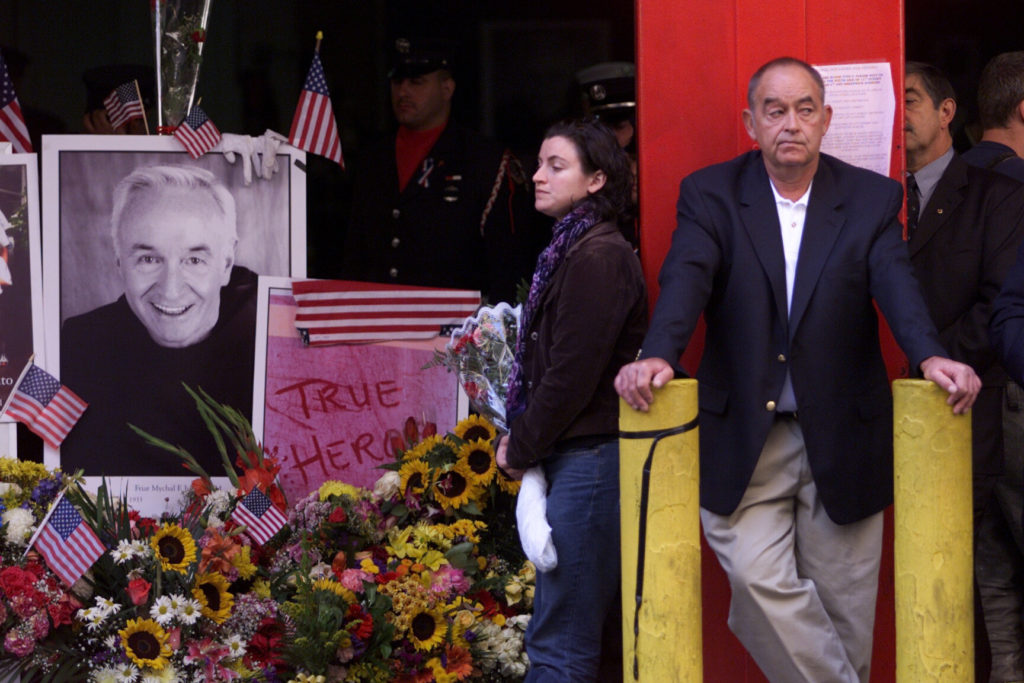 The proud son of Irish immigrants from Co. Leitrim, Judge was serving as chaplain to the New York City fire Department at the time of the attack.
After learning that a plane had struck the World Trade Center, he wasted little time in heading straight to the site along with several fire fighters in order to help.
He was met there by New York Mayor Rudy Giuliani, who asked him to pray for the victims and for those still trapped and terrified inside the burning towers.
Judge entered the lobby of the North Tower, where he began praying for the rescuers, the injured and the dead.
Amid the unfolding tragedy, the chaplain could be heard repeating the words: "Jesus, please end this right now! God, please end this!".
When the South Tower collapsed at 9:59am, debris was sent flying through the lobby of the North Tower, killing almost everyone inside, including Judge.
Shortly after the collapse, his body was found and pulled from the rubble and dust.
A photo was taken of five servicemen lifting him away from the area that would come to be known as Ground Zero.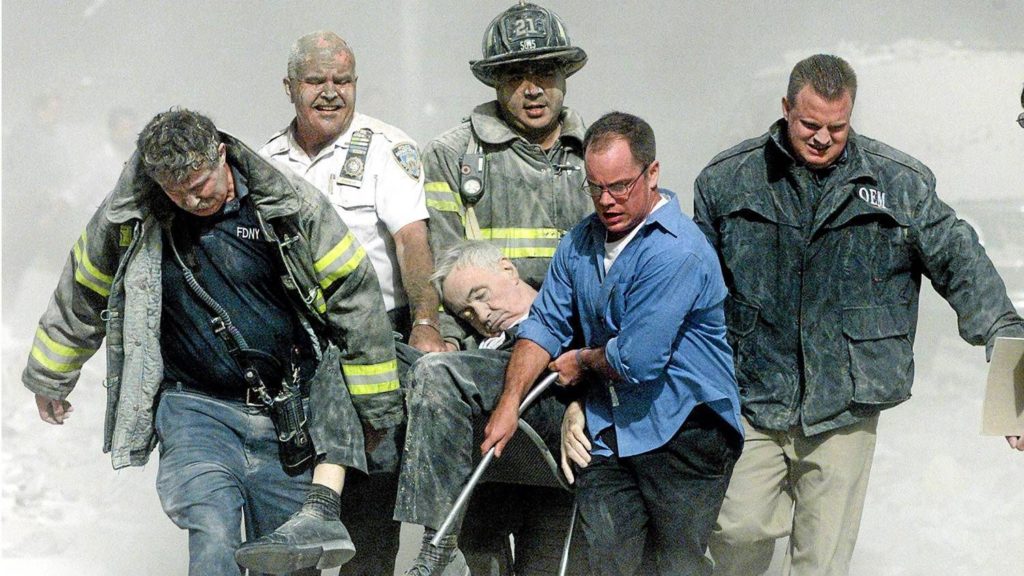 It became one of the most poignant images to come out of the 9/11 attacks.
Judge was later designated as 'Victim 0001', a title effectively recognising him as the first official casualty of the attack.
2,988 confirmed deaths would soon follow. Among them - seven Irish born citizens:
Michael James Stewart from Belfast.
Ruth Magdaline McCourt, from Co. Cork.
Kieran Joseph Gorman, from Co. Sligo.
Jeremy Caz Carrington, from Co. Down.
Joanne Mary Cregan and Patrick Joseph Currivan, from Dublin.
Martin John Coughlan, from Co. Tipperary.
It's estimated that 1,000 of the 2,989 victims of 9/11 were of Irish descent or birth.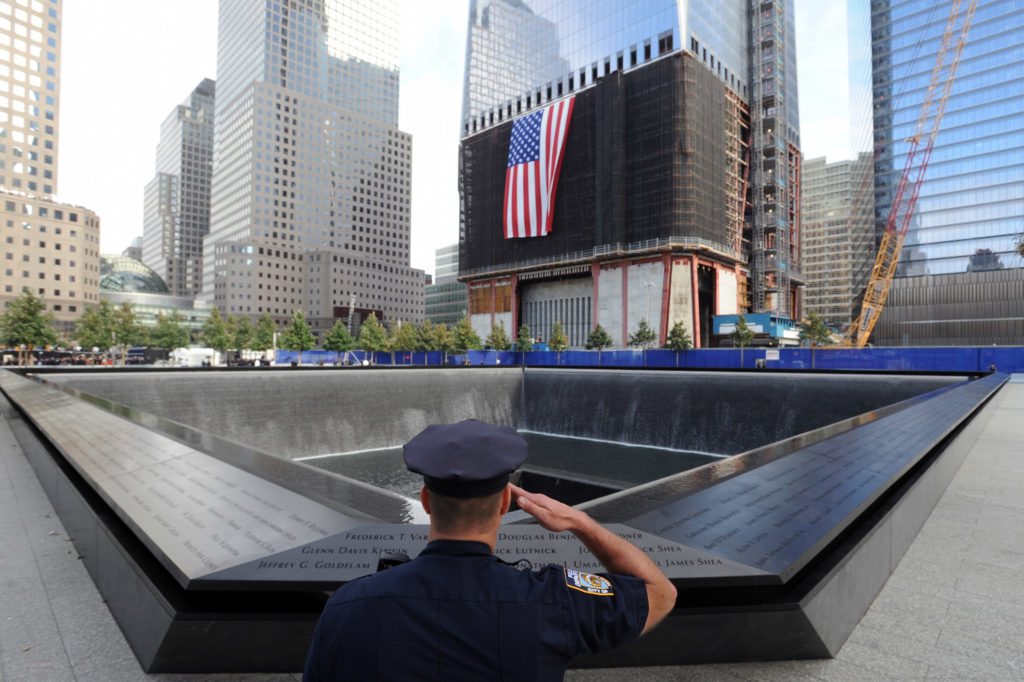 Their names now sit alongside those other victims, engraved on the walls of the 9/11 memorial.
Nearly two decades on, nations around the world hold vigils and commemorations, remembering that disastrous day.
And while September 11th 2001 is forever consigned to history, the names of the near 3,000 innocent victims live on.