THE RESIDENTS of a Dublin housing estate have come together for a game of bingo with a difference. 
With Ireland's lockdown requiring families to remain at home, communities across the country have been finding creative ways of getting together. 
One tried-and-tested method for many has been a weekly night of balcony bingo. 
The concept is simple: every family in the local neighbourhood sits outside their house, homemade bingo card in hand, while a carefully positioned caller reads out the numbers over a PA system. 
A morale-boosting way to have safe, socially distant fun, balcony bingo has been a major hit across Ireland – not least at the Kevin Street Iveagh Trust Flat complex in Dublin. 
Advertisement
Over the bank holiday weekend, residents got together for a special edition of balcony bingo with a wonderful twist.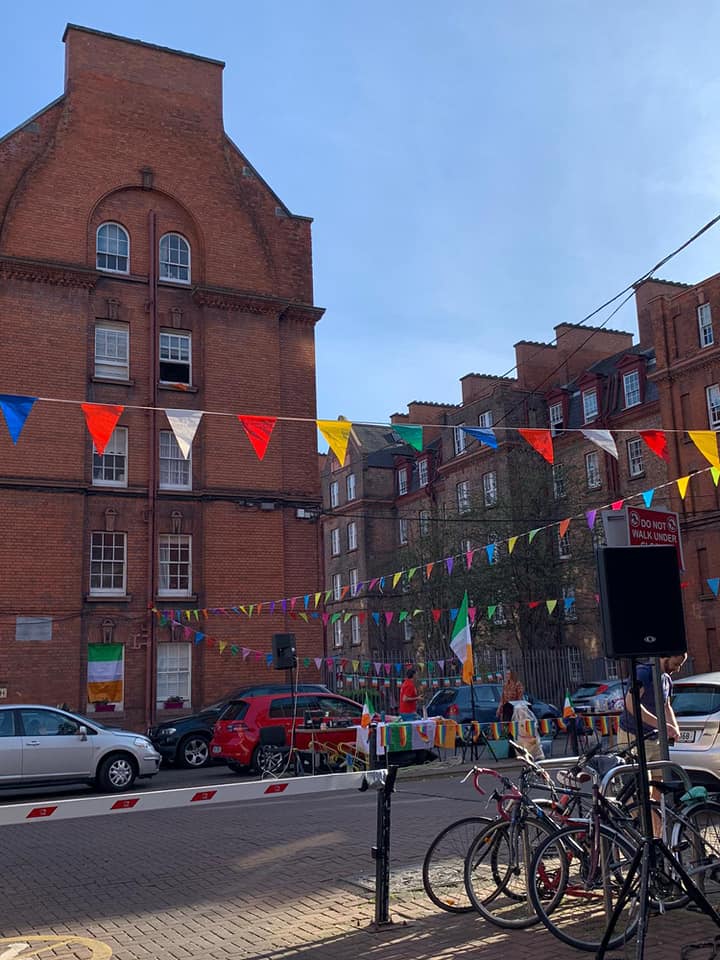 This time around the community used the event to raise money for charity with all of the funds generated going to Our Lady's Harold's Cross Hospice.  
First founded by the Sisters of Charity in 1879, Harold's Cross Hospice provides loving care, high quality, person-centred health and social care services. 
Eager to show their support for what is an essential service in these difficult times, residents came out in force for a memorable night of bingo action. 
There were flags, bunting, a raffle and an actual DJ set to close the night with. 
With kid's and adult's bingo games scheduled as part of a memorable night of festivities, their efforts succeeded in raising an astonishing figure in excess of €4,000 thanks to contributions from local residents and businesses. 
Advertisement
Now the plan is to host more bingo games, raising more money for charity while helping keen spirits raised throughout Ireland in the process. 
Where can we sign up?