Brought to you by Riverdance
EXACTLY 25 years ago, Riverdance burst onto the world stage at the 1994 Eurovision Song Content in Dublin – changing the face of Irish Dance forever in the process.
The groundbreaking 7-minute performance was witnessed by over 300 million TV viewers during the pop spectacle's interval at Point Theatre, having been conceived by producer Moya Doherty with music by Bill Whelan and choreography by Michael Flatley, Jean Butler and Mavis Ascott.
The routine was expanded by Doherty and director John McColgan into a full show that smashed ticket sales records worldwide, and has since been seen by over three billion people in 515 venues throughout 47 countries, in six continents.
With over 2,000 dancers and musicians from 29 countries having performed the show, there have been no less than 71 marriages between cast members and 108 babies born since the mid-1990s.
Many of the current Riverdance cast were not even born when the show broke box office records at its premieres at the Point Theatre, Dublin and at the Apollo, Hammersmith, London in 1995.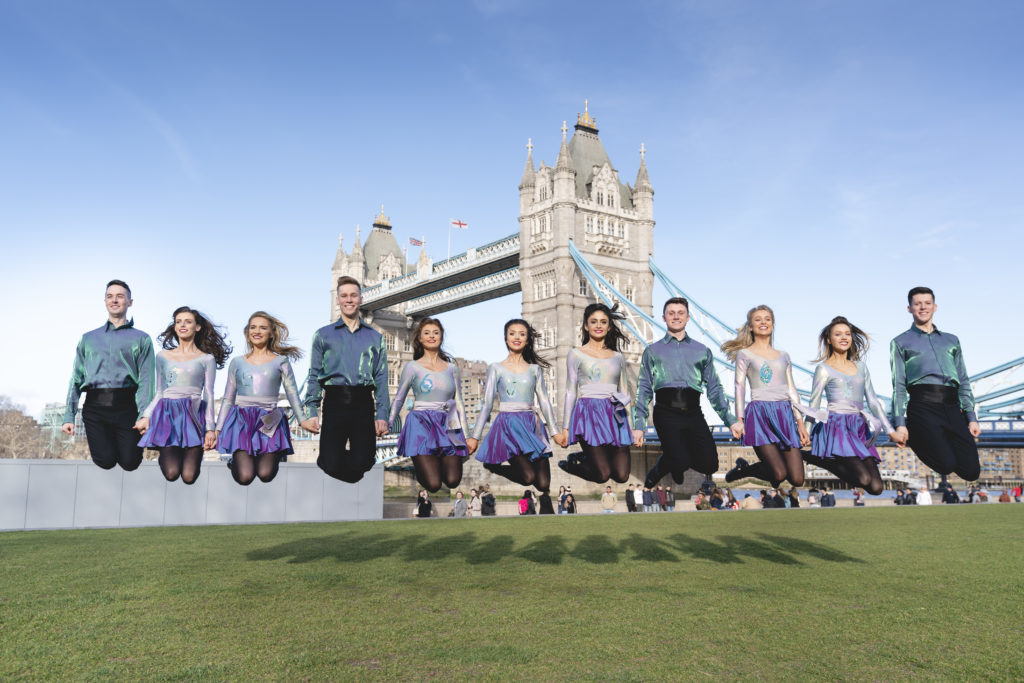 After two-and-a-half decades of world touring, Riverdance will return to the UK in 2020. Riverdance: The New 25th Anniversary Production catapults the show into the 21st century, completely immersing audiences in the extraordinary and elemental power of its music and dance.
Speaking to The Irish Post on Riverdance's 25th birthday today, Moya said: "Just as my life changed with Eurovision 1994 so the cultural image of Ireland was also transformed.
"Irish culture, expressed in this case through dance and music, and as part of a wider, cultural awakening, took its place with confidence on the world stage.
"The UK was the very first place visited by the show which emerged from that Eurovision moment.
"Now, after a 25-year journey, I am delighted that it should be the UK that Riverdance returns to next year".
Before Riverdance, Irish dancing was considered stuffy and constricting by most of the younger generation in Ireland – a hangover from the parochialism of de Valera's Ireland.
But fans of all ages are still in love with the magic of Riverdance – the original, the best.
Tickets for Riverdance: The New 25th Anniversary Production are available here