THE IRISH Taoiseach Micheál Martin has rubbished Donald Trump's claims the US election has been "rigged" against him. 
Trump appears on course to lose to Democratic nominee Joe Biden in a closely fought contest. 
However, the US President has so far refused to concede defeat, telling reporters in a press conference that "big tech, big money, the media, pollsters and Democrats" had conspired against him. 
Trump refused to offer up any concrete proof of wrongdoing during the 17-minute address, which has drawn criticism from several senior Republican Party figures. 
Now the head of the Irish government has joined the ranks of those to question the claims with Martin appearing skeptical of the US President's claims. 
Advertisement
Asked by RTE News to comment on Trump's outburst, Martin replied: "I think in the heat of the battle people say things. 
"But when you look at the Republican Party it done quite well in some States where allegations have been made in relation to the presidential election and the Senate, that doesn't appear to be the case. 
"I watched and in fairness despite the pressure county by county the officials seemed to have worked very very hard to ensure people of the integrity of the election."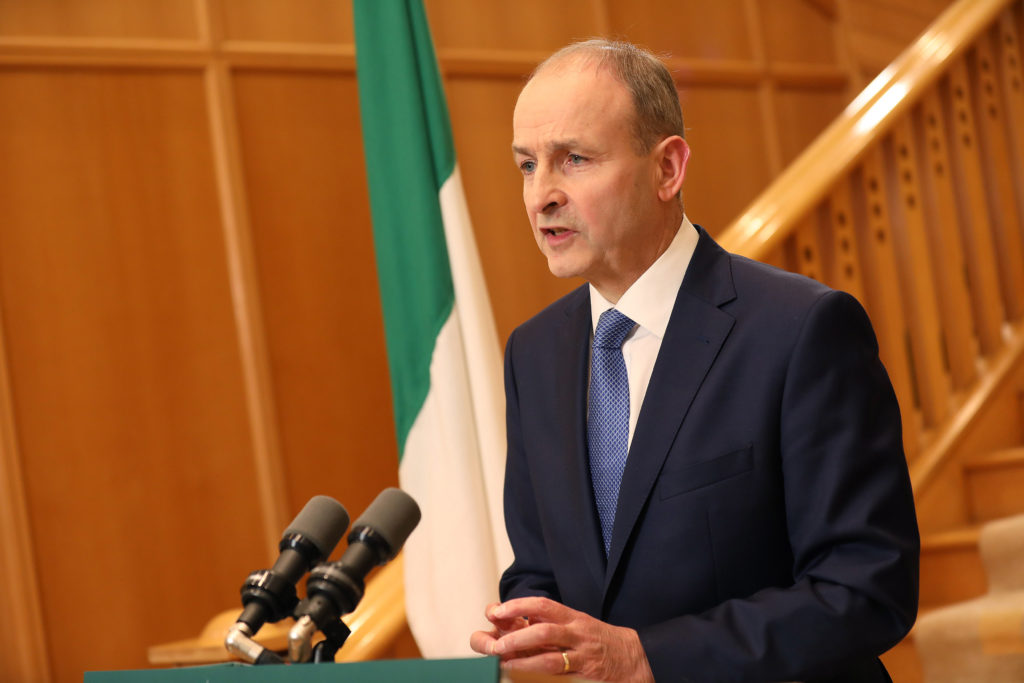 Ireland's Minister for Finance, Paschal Donohue, has also confirmed there is an open invite to visit for the new President once results are confirmed. 
Green Minister for Tourism Catherine Martin appeared to indicate the Government's preference is for a Biden win. 
In a thinly-veiled dig at Trump, Martin called on the public to "respect democracy". 
Advertisement
"I think the most important thing is that we respect democracy and we'll see how things pan out," she told the Irish Mirror. 
"I find it really refreshing the tone that Joe Biden is striking in his speeches," the minister added. 
"It's something that I think has been missing on the international stage and I welcome that tone of unity that I feel is so badly needed at the minute."