WALMART has decided to limit sales of ammunition and certain types of firearms in response to two deadly shootings which occurred at its stores within a week of each other. 
CEO Doug McMillon announced on Tuesday that the company will discontinue sales of some types of rifle ammunition, which can be used with military-style weapons.
They also announced that they will stop selling ammunition for handguns, as well as selling handguns themselves in Alaska (the only state where Walmart does do) - effectively ending their association with the short-barrelled firearm.
Along with this, Walmart have also banned shoppers from openly carrying guns in their stores.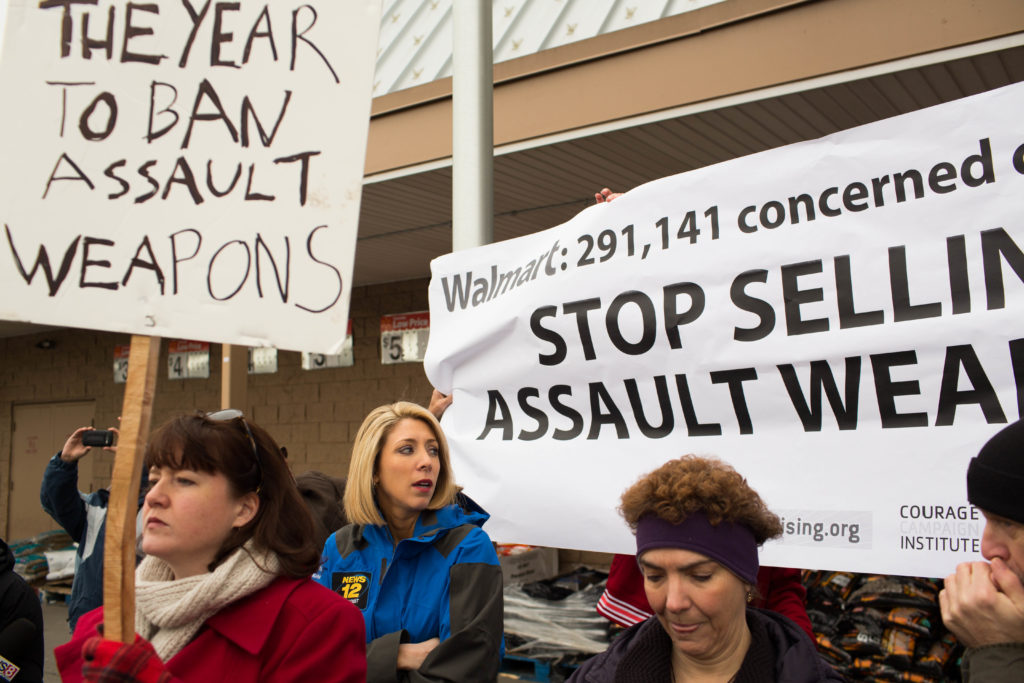 If shoppers choose to do so going forward, store managers may ask them to leave and safely secure their gun in their car before coming back in.
McMillon cited the two "horrific" shootings, in Southaven, Mississippi, on July 30 and another in El Paso, Texas, on August 3 that killed 24 people, as well as the shootings that followed in Dayton, Ohio, and Odessa, Texas, as the basis for the decision.
In addition, McMillon stated that Walmart should be prioritising helping families and supporting law enforcement, and would be reevaluating its policies in order to do so.
"We've also been listening to a lot of people inside and outside our company as we think about the role we can play in helping to make the country safer," he added.
"It's clear to us that the status quo is unacceptable."
This is the latest example of Walmart noticeably prompting change following the news of these kinds of deadly atrocities.
In 2015, they announced they would stop selling AR-15 and other semi-automatic rifles, and in February 2018, following the shooting at Marjory Stoneman Douglas High School in Parkland, Florida, where 17 students and staff members were killed, Walmart announced it would raise the minimum age to purchase firearms to 21.
"We know these decisions will inconvenience some of our customers, and we hope they will understand," McMillon added.