WILD MOUNTAIN Thyme star Emily Blunt has defended the accents that feature in the much-maligned romantic comedy set in rural Ireland.
Written and directed by Oscar winner John Patrick Shanley, the trailer for Wild Mountain Thyme sent social media into meltdown when it first debuted last month.
Much of the focus was on the so-called Irish accents that featured in the film with Blunt and co-stars Christopher Walken and Jamie Dornan all coming in for criticism over their attempts.
Dubbed "a hate crime" by one critic, the accents even condemned by the National Leprechaun Museum of Ireland who described Irish brogues on display as being "a bit much".
Blunt has now moved to defend the cast's efforts, telling The Hollywood Reporter that the County Mayo accents they were supposedly attempting were "tricky" and that actors can only "do their best".
She told the US publication: "Oh god, it's completely different. But also, if you think about England, there's a hundred accents or more. I don't know how many accents there are just in England, and it's the same in Ireland. I think there's 50-to-100 different accents just in Ireland… Even in Dublin, there's North and South Dublin, and they sound completely different.
"So we were doing a very specific midland, rural, quite thick accent to learn, and it sounds completely different from a Metropolitan, sort of Dublin Irish accent. I don't even know all the accents. So yes, and even for Jamie, who's from Belfast, he has a completely different accent from how he spoke. So accents are tricky. You just do your best and that's all you can hope for."
Wild Mountain Thyme centers on Anthony (Dornan) a hapless farmer who works alongside his father (Walken), a difficult man increasingly apprehensive about leaving the family farm to his son.
Meanwhile, unbeknownst to Anthony, his childhood friend and neighbour Rosemary (Blunt) has developed feelings for him and is desperate for the two to be wed.
Matters are complicated, however, by the arrival of Anthony's American cousin Adam (Jon Hamm) who has designed on not only the farm but Rosemary herself.
Written and directed by Shanley, who based the script on his own experiences in rural Ireland, Blunt spoke in glowing terms about the production.
"When it came into my life, it was rather serendipitous because I had been saying to myself, 'Oh, I'd love to do something intimate and something a bit left of centre.' So it came in at just the right time, and I was completely bewitched by it when I read the script.
"I mean, I knew because it was (John Patrick) Shanley. You know you're going to read something singularly unique, and I just loved it. I fell in love with these bizarre, lonely farmers."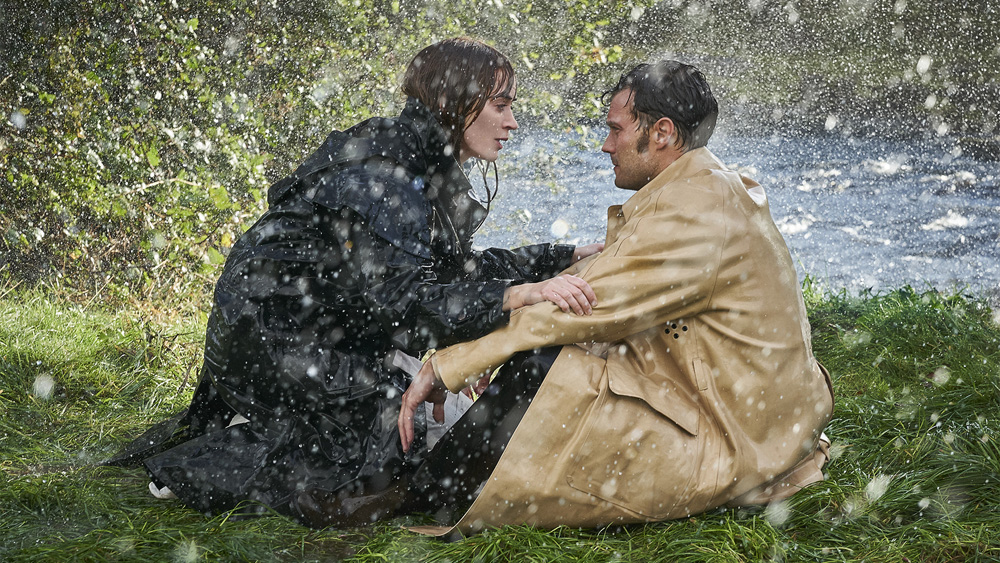 According to Blunt, the film features a scene in which she must sing to Walken – a scene she had difficult with once the cameras started rolling.
"He was such an icon for me growing up, and I am supposed to sing this song for him," she said.
"It's me (as Rosemary) singing a song to remind him (as Tony) about love, and his character was supposed to get very emotional listening to it. So when you're staring into those iconic blue eyes and they start to cry, it was so moving. And I'm one of these people that as soon as I see someone cry, I will instantly cry. So I had to try not to look at him too much because it was so emotional.
"He's so beautiful and fragile in the movie. I mean, everyone loves to impersonate Christopher Walken, but we must never forget how delicate he can be."
Wild Mountain Thyme will hit selected cinemas and video on demand from Friday December 11.