AN TEENAGER from Dublin has won the European Young Scientists award at a ceremony in Sofia, Bulgaria.
Adam Kelly, pupil at Skerries Community College in Dublin, who was crowned Ireland's Young Scientist of the Year back in January has added to his list of gongs by picking up the European title as well.
The 17-year-old won both prizes for his project on a tool that helps develop super computers.
By winning the national award, Adam was given the opportunity to represent Ireland in Sofia this week, and after claiming victory there, he's set to receive €7,000 in prize money for his project.
The young Irishman beat 155 other young scientists from 39 countries around the world to take first prize.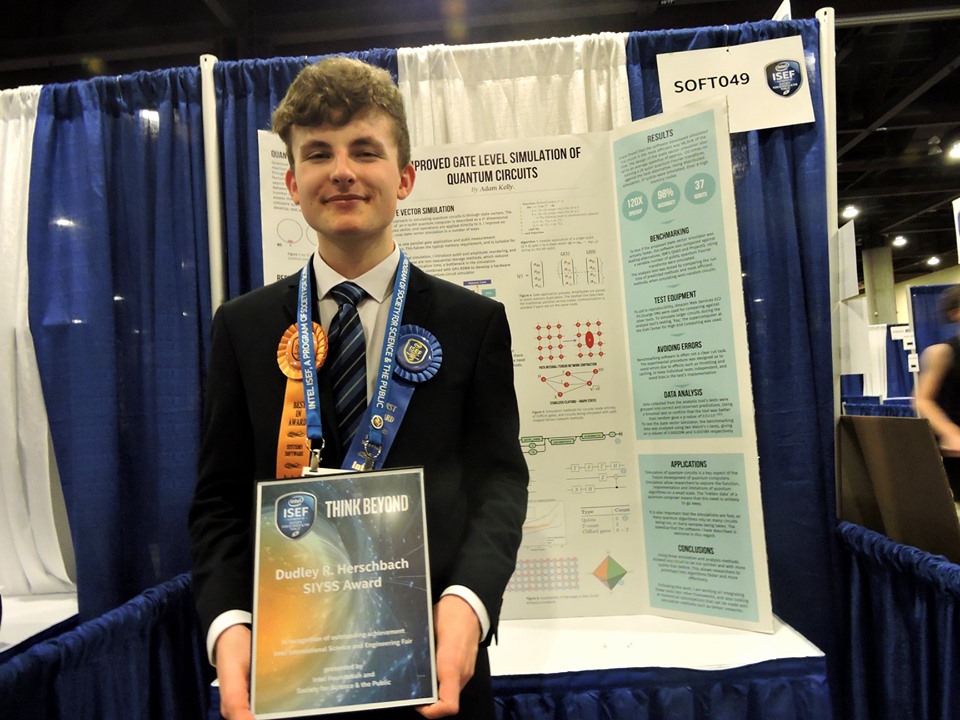 "I want to congratulate Adam for his success here at the EUCYS (European Union Contest for Young Scientists)," said the head of the BT Young Scientist and Technology Exhibition Mari Cahalane.
"Ireland has consistently done very well at the competition, and Adam has continued this strong record with his achievement here today," she added.
Presented at the EUCYS were 100 projects which covered broad range of scientific areas including biology, chemistry, physics, social sciences, computing, medicine, maths, engineering and the environment.
Adams' project developed a tool to select the optimum algorithm for the simulation of particular quantum circuits to help with the development of super computers.
It's been something of a stellar 12 months or so for the teenager. Adding to his two award wins in 2019, last November he had an asteroid named after him after winning an international science and engineering award at the Intel International Science and Engineering Fair (ISEF) in Phoenix, Arizona, and also won the Science Foundation Ireland Intel ISEF award at SciFest National Final around the same time.
This follows in the footsteps on another Irish teenager being internationally recognised for his scientific project.
Back in July, 18-year-old Fionn Ferreira from Ballydehob, Co. Cork was awarded first prize at the Google Science Fair for his project on removing microplastics from water.