UNDEFEATED Irish middleweight Jason Quigley will face Finland's Mathias Eklund this Saturday night for his UK debut.
The bout will be on the undercard of Charlie Edward's maiden WBC Flyweight World title defence against Angel Moreno at London's Copper Box Arena.
The Dominic Ingle-trained Quigley – now based in Sheffield - makes his first appearance in the UK as a professional on a stacked card that also features former Olympians Joshua Buatsi and Lawrence Okolie in title action.
A highly-touted former Irish amateur star, Quigley holds a perfect record of 15 wins from 15 fights, with 11 of those wins coming by knockout.
And Irish boxing icon Barry McGuigan expects the Ballybofey native to lay down a marker in the middleweight division this year.
He said: "I'll be expecting big things from Jason over the next 12 months.
"I watched him in America. I think he took a bit of time to adapt to the pro game. He is now training along with Dominic Ingle and seems to be making very good progress.
"He was certainly a world class amateur. There is a difference in the pro game. Some guys go at a different pace.  Sometimes the finest amateurs take a little bit longer to adjust to the pros simply because they have been in the amateur system so long. The gloves are smaller, you get hit harder and you don't waste as much energy in the pro game.
"You use your feet in a different way, you slither along the ground as opposed to bouncing up on your toes.  It is little, subtle changes that are absolutely crucial.  That minutiae takes an awful long time to adjust to and some guys simply adjust quicker than others.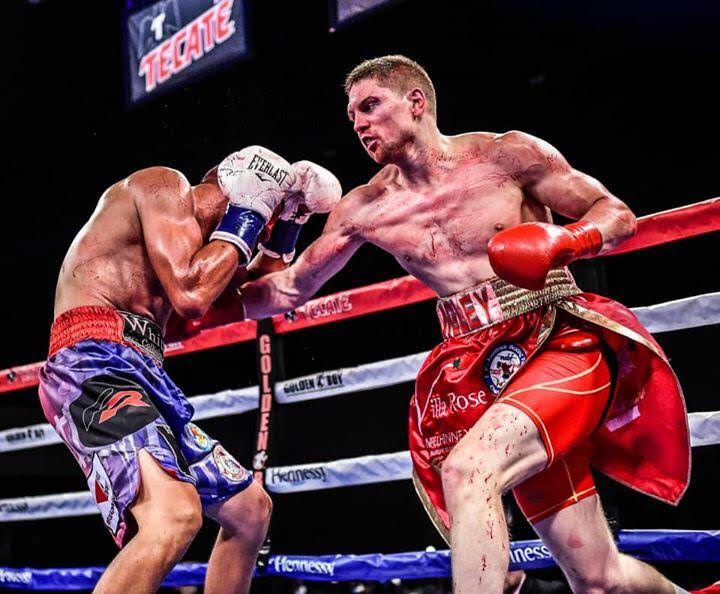 "Jason has taken his time, but I think he is doing the right thing. He is without a doubt a world class talent."
The Clones Cyclone was concerned at the length of time Quigley was out with a hand injury sustained in his win against Glen Tapia back in 2017.
An injury of that nature can have career implications. But McGuigan has been impressed with the Donegal fighter's response since then and says he must use that frustration as a positive.
"If you get your knuckles damaged or even the sinews and tissue between the knuckles, that can heal up," he said.
"That is all recoverable. But of you break one of those little metacarpals at the back of the hand, that is a much more serious problem. It can become a career issue.  Jason was out for 11 months and he had a pin in his hand. That just means it takes more time to where you want to go, but I believe he has rehabbed well and time out like that can give a fighter more determination when he comes back."
Durability
Pinpointing the attributes that elevate Quigley into the upper echelon of the middleweight division, McGuigan is impressed by his strength of character and well-rounded skill-set.
He said: "Jason is tough. You need to have that durability about you, the capacity to take a shot and for it not to affect the way you fight.
"He has that. He can still fight aggressively even in those circumstances. If you fight aggressively but can't take a shot, you are in trouble. But Jason has a good balance of adaptability, good strength, good feet and reasonable power. He's exciting to watch.
"The middleweight division is red hot and the moment with 'GGG' (Gennady Golovkin) and Canelo Álvarez. The real dark horse in the distance is the Charlo brothers. The slightly bigger one is a very good fighter.
"But I have no doubt that Jason has the size and capacity to win at middleweight and then slip up to super middleweight."