CONOR MCGREGOR appeared to mock the death of eternal rival Khabib Nurmagomedov's father on social media yesterday, before swiftly deleting the post.
The Dublin fighter was responding to a tweet Khabib posted following McGregor's defeat to Dustin Poirier at UFC 264 earlier this month.
McGregor broke his leg at the end of the first round and was forced to throw in the towel in what was the duo's third fight inside the Octagon.
Khabib, who endured a heated rivalry with McGregor in the lead up to their highly-anticipated championship fight in 2018, took to Twitter to celebrate Poirier's victory.
"Good always defeats evil," the Russian fighter wrote, before praising the American fighter.
On Monday, McGregor responded, and appeared to reference Khabib's father, who died due to Covid-19 in July last year.
"Good is Covid father is evil?" The Irishman tweeted.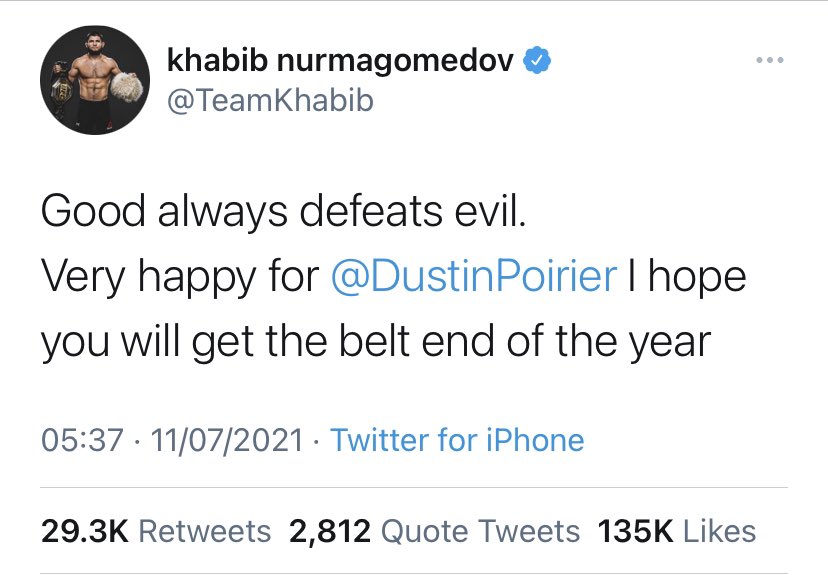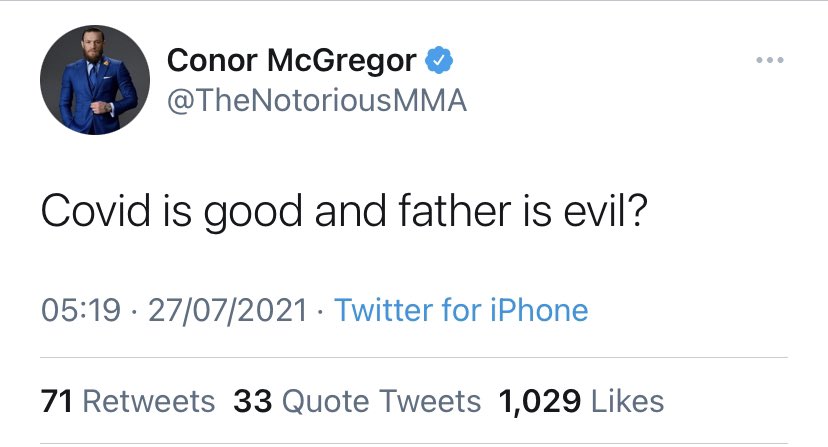 Despite deleting the tweet soon after, the damage had been done, and social media users poured in to condemn McGregor's post, which was in poor taste to put it mildly.
"Not even gonna put a meme on this one - Conor McGregor got me into this sport, but I can't be a fan after this garbage," one fan wrote.
Another said: "Took a second to realize Conor McGregor is insulting Khabib's deceased father who died of COVID on his Twitter. The line has been crossed, blurred, erased, and then some by now. Beyond classless. Not going to end well for him."
Khabib's father was also his lifelong trainer, and the two were understood to be very close.
The Russian UFC star retired earlier this year with a professional record of 29-0.
Following his famous victory over McGregor at UFC 229, Khabib scaled the wall of the Octagon and tried to attack the Irishman's team. The event drew the most pay-per-view buys in mixed-martial-arts history.