ROY Keane believes that some of the Manchester United players should be "ashamed of themselves" after the sacking of manager David Moyes.
The former Manchester United captain was speaking last night in his role as pundit for ITV ahead of the Champions League semi-final first leg tie between Chelsea and Atletico Madrid, and said that Moyes deserved more time to deliver the results expected of him.
"I think it's a shame," said the Ireland assistant manager, "I think he should have been given more time and I think some of the players at Man United should be ashamed of themselves.
"I think they really let him down.
"He certainly had a hard start last summer when he took the job," Keane added.
"I think the chief executive (Ed Woodward) didn't get the deals done that he wanted.
Keane was reluctant to blame Alex Ferguson for his part in Moyes' appointment, despite the strained relationship with his former manager after he was criticised for his departure from Old Trafford in Ferguson's autobiography last year.
"I wouldn't say it was his pick," said the Corkman.
"He put his name forward and the club had to eventually make a decision. You obviously can't be too critical of Alex Ferguson.
"For David Moyes… to be seventh in the league is disappointing, he'll take responsibility for that. You still need people around you to help you in every way they can. I don't think he's had that support, particularly from the players."
"I think he deserved more time, definitely."
Keane has also been the subject of speculation surrounding who will be given the manager's job at Old Trafford.
Louis van Gaal has reportedly said that should he would want Keane as his assistant should he succeed Moyes at Manchester United.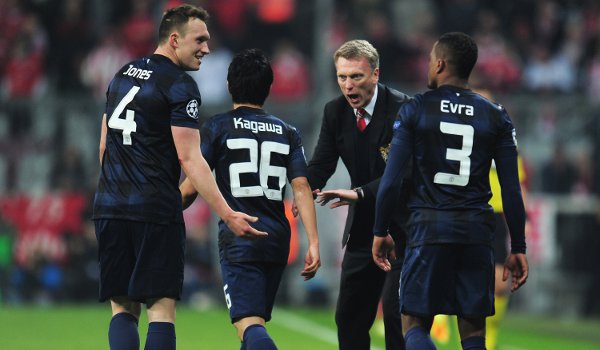 Holland's national-team manager is believed to have been a huge fan of the Ireland assistant during his playing days and regards his lengthy experience at the club as crucial.
Speaking to RTÉ Sport, Irish commentator Eamon Dunphy believes that there are several potential managers, alongside Van Gaal, who could also succeed the former Everton boss.
"The names that are popping up now; Louis van Gaal, for example, Diego Simeone, [Jurgen] Klopp at Borussia Dortmund: these are big beasts in the jungle of management," Dunphy said.
He also explained that any new manager would be unlikely to immediately regain the success of Ferguson's era, and that they would have to deal with players continuing to go to the Scot for advice.
"Manchester United is not only a corporation," Dunphy continued.
"It's a very large family of old ex-players, and former players [...] and I'm sure in recent months, older players, senior players have been talking to Ferguson. So you're walking into a soap opera there."
He also attributed Moyes' downfall to the fact that he did not have a big enough personality and successful track record to match Ferguson, who had been a "force of nature and quite unique" at Mancester United.
"[Moyes] inherited a mess, he'd never won a trophy in his life before going there," Dunphy added.