Glen Hansard - Live
Five years on from the Oscar win that earned him his deserved international acclaim, Frames frontman Glen Hansard continues his unending stream of live appearances.
It may be seven years since his last record with his much-loved Dublin band but he's kept considerably busy since. The success of sleeper hit film Once paved the way for a second album with The Swell Season (Hansard's collaboration with Once co-star and former lover Marketa Irglova), while last year saw the release of his first fully-fledged solo album, Rhythm and Repose.
It's that record which should form the basis for much of these shows but also expect some Frames classics and the odd choice cover in the mix.
Keep an eye on The Irish Post for a review and some great photographs from his London show earlier this week
The Sage, Gateshead Tonight (February 01)
Oldfruit, Market Glasgow  Sunday (3)
Royal Northern College of Music, Manchester Tuesday (5)
[youtube id="y2gJ8uNtk4A" width="620" height="360"]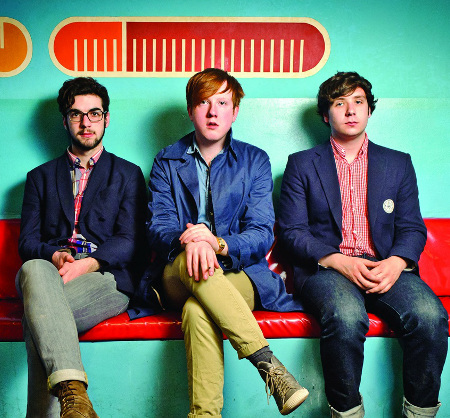 Two Door Cinema Club - Live
Co Down's Two Door Cinema Club cement their status as one of the biggest Irish acts around with their biggest British tour yet. As part of the tour the trio are running a competition and asking fans to nominate their local heroes from each city with frontman Alex Trimble set to photograph the winning 'hero' for an exhibition. Trimble says: "We want to hear fan stories and celebrate the people who give back to their local community or put themselves on the line for other people. We always hear amazing stories from fans wherever we travel to and this time round we want to draw attention to them."
Birmingham Academy Tonight (February 01)
Aberdeen Music Hall Monday (4)
Glasgow Barrowlands  Tuesday (5)
[youtube id="sKyK1Mme9Sc" width="620" height="360"]
Aisling Comedy Benefit Night
There are seldom better nights than knowing you've done a good deed in return for some exceptional entertainment and it's perhaps for this reason that the Aisling Comedy Benefit Night is regularly heralded as one of the best nights out of the year. As many will know, the Aisling Return to Ireland Project is a London based charity working with Irish emigrants who are vulnerable, homeless and alone.  As always, Aisling patron Ardal O'Hanlon will be master of ceremonies at the benefit night with comedians Milton Jones, Brendan Dempsey, Sara Pascoe and Yasmine Akram all making their fine talents available to the Aisling cause for free. Don't miss it.
The Bloomsbury Theatre, London Sunday (February 3)