IT'S been quite the year for a certain burgeoning songsmith from the town of Dundalk, Co. Louth.
Every once in a while a new talent emerges on the Irish music scene who puts pen to paper in a way that echoes the tradition of torch-bearers gone by, while at the same time resonating with the generation they dwell within.
David Keenan is moulded in such a way.
Over the past few years, Keenan has crafted a body of work that drips with a poetic lyricism that pays as much homage to Leonard Cohen as it does Brendan Behan, and a raw delivery that harks back to the styles of greats Jeff Buckley and Luke Kelly.
Many of his esteemed contemporaries have been quick to recognise his talent.
The unmistakable Damien Dempsey took the Dundalk man on tour with him in 2015, and Glen Hansard followed suit by inviting him to support him for a run of shows in the States earlier this year.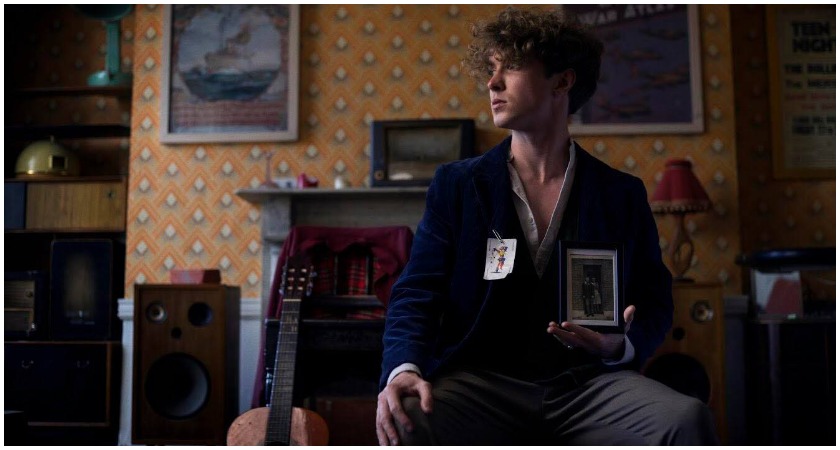 Ahead of his first headline London show later this month, Keenan describes both experiences as massive learning curves in his own development as an artist.
"Those men that came before, they still have the beacons burning," he said.
"They're teachers. You can only try to learn and take notes when you're around them. I went out to America with Glen in January. That was the first time I'd been to America so I was extremely grateful.
"There's a lineage and tradition in this country of passing on the flame and pulling people up on to the ship and its to be recognised in the likes of Glen and Damien. They're heroes of mine and being around those men can only breed confidence."
Keenan is no stranger to London, having lived in the big smoke for a period of time a few years back.
"I was living in a Rubik's cube in the sky in Bethnal Green. A block of flats. I got a few pub gigs in Clapham to help pay the rent but this will be my first proper gathering."
Joining him on the night will be a fellow artist on the up, Kerryman Junior Brother.
"I did my first headline tour on my own around Ireland recently so now is the first time that I've been able to reach out to friends.
"I'm a fan of Junior Brother so it's an added bonus to bring him along. He's such a unique artist and what he's doing is really steeped in a tradition and a lineage so to be able to share trips with the likes of him is a beautiful thing. He deserves it anyway he's incredible."
Both Keenan and Junior Brother are among a varied community of prospering Irish musicians offering an encouraging vision of the future.
"It's a mix of artists who are very self-assured and not afraid of what they are or where they come from. Artists with a real sense of identity. There's a resurgence of colloquialisms in art and people singing in their own accents and not apologising for who you are in your music.
"You meet like-minded people along the way like magnets and you become attracted to each other naturally and I consider myself to be part of the resurgence. It's a beautiful thing because its what we are. It's a cultural thing. It's a beautiful burst of colour in an otherwise bland general scene."
Keenan released the EP, Strip Me Bare Volume 1, in mid-March, and the reaction to the three songs featured on the release reiterate the ability he has to form an immediate connection with those discovering his music. As the title suggests, he lays it all out on the table with those songs.
"Those songs were just sketches," he said.
"They were like prayers almost and were just recorded in front of a microphone. They eluded me in a certain way. I needed to expel some new songs and I just saw it as an opportunity to do so.
"The reaction has been beautiful validation. Its really honest and the songs are very vulnerable. Maybe that's just my opinion. But the fact that people were into it gave me a lot of confidence. That's the sound I love. Old blues recordings from the 50's. When you listen to something and feel like you're present. It gave me the feeling that I'm on the right path."
A relentless writer, he admits the task of choosing which songs to release together is not an easy one.
"It's incredibly difficult. Sometimes you record a song that just demands to be put on a record. I have so many songs that I thought if I stick a few on an EP I won't feel the pang of guilt if they don't make it onto a record. I want to feel as though they're documented. That they're out there and I can move on to something else.
"That's why its very important to me to get this first album recorded because there's such a backlog of songs. I'm constantly writing. There are certain songs that I won't be able to sing at 27 in the same way that I can now because naturally, I'll be a different person. As far as the album is concerned the aim is to get a group of songs that are very true to themselves. It's a matter of just picking the songs that demand to be on the record.
"That's what its all about for me. Capturing those magic takes and not to overproduce it or sing it 100 times. Trust in the moment."
David Keenan will perform at The Islington, London on 23rd May, and at The Great Escape Festival in Brighton on the 19th May.
Tickets can be found here.