"Do we have a plan?" inquires Paul, of his good friend Adam. "Go into town, see who's around," Adam replies, "get some money — score!"
As a declaration of dramatic intention it doesn't quite equal the cinematic ebullience of Dorothy and the gang singing "We're off to see the wonderful Wizard of Oz", nor promise the visual thrill of Thelma and Louise hurtling over the cliff to their mutual movie glory, but when Adam and Paul go off in search of their daily hit of heroin, their journey is as compelling as any in film history.
Their story is never flamboyant but it never lacks for colour.
Lenny Abrahamson's Adam & Paul (2004) screens tomorrow at the FACT cinema in Liverpool, as part of the Liverpool Irish Festival.
Abrahamson will attend the screening and take part in a Q&A afterward. (The festival also features screenings of Pat Murphy's Anne Devlin and Steve McQueen's Hunger.)
What's notable about Abrahamson's hapless Dublin smackheads is that while they're particular to Irish film, they also evoke memories of other dubious double acts that enhance your understanding of their friendship and what might even be called their "marriage".
Adam & Paul is a comic-melancholic road movie that appeared in 2004 alongside Alexander Payne's Sideways, which had Paul Giamatti and Thomas Hayden Church as buddies on a wine-tasting trip who realise their friendship entwines around their mutual sense of disappointment.
Or Adam & Paul might recall Vladimir and Estragon in Waiting For Godot, Beckett's tramps who are based partly on Laurel and Hardy.
When watching Adam and Paul humping a TV set up the stairs of a tower block (the lift's broken), it's reminiscent of Stan and Ollie hauling the piano up the hillside steps in The Music Box (1932) and finding that gravity constantly pulls everything, including themselves, back down to the bottom.
Yet these partnerships overcome their wretchedness through resilience. The boys never give up.
The chemistry between the characters depends on the chemistry of the actors, which the (sadly deceased) Tom Murphy (Paul) shared in subtle abundance with Mark O'Halloran (Adam), who also wrote the excellent script.
Adam & Paul was Abrahamson's first full-length film and signalled a new directorial talent when it was acclaimed at the Galway Film Fleadh.
Since then, Abrahamson hasn't made a misstep, emerging as one of the best European film-makers of recent times and arguably Ireland's best ever.
While he hasn't the gaudy, gothic bravura of Neil Jordan or the mythic, melodramatic flourish of Jim Sheridan, Abrahamson's camera creates an eerie minimalism often sensed in Jim Jarmusch's movies and his simple stories echo Bergman and Ozu, in that low-key action carries huge moral consequences.
Abrahamson followed Adam & Paul with the poignant Garage (2007), in which comedian Pat Shortt was a revelation as Josie, the smallest, most unremarkable man living in a small, unremarkable rural town.
Then last year came What Richard Did, in which Abrahamson drew a mesmerising performance from newcomer Jack Reynor and which was garlanded with awards, screening at the Toronto, London, Istanbul and Tribeca film festivals.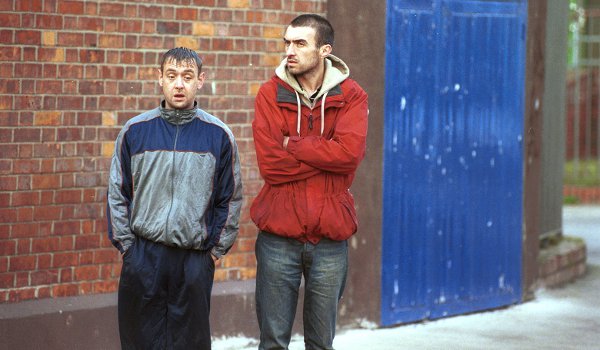 Among the many remarkable aspects of Abrahamson's narratives is that while they focus on characters from disparate social backgrounds, they all reveal the significance of social status and class identity.
In tones similar to the short stories of John McGahern or Claire Keegan, the character's status or social respect can slip with a sudden impetuous or injudicious act. Also remarkable about Abrahamson's films is that while his heroes/anti-heroes are mostly unlikeable or insufferable, we still root for them even while feeling uncomfortable doing so.
Abrahamson now has an international profile. Last month he spoke to Variety magazine, saying: "After Adam & Paul I had offers from American agents but I think I would have been swallowed up… I wanted to make films that were relevant to my own country," he explains.
But Abrahamson also says that he's now ready to produce "bigger stories" on a more "expansive canvas".
His next film, Frank, due for release in early 2014, sees him leave the dreary but familiar climes of Ireland and head for the sun-scorched deserts of New Mexico.
Starring Michael Fassbender and Domhnall Gleeson, Frank is a loosely-based biopic of early 1990s surrealistic pop performer Frank Sidebottom (real name Chris Sievey). It's a brave step.
Will Abrahamson successfully transfer his adroit film-making touch to unfamiliar ground?
But if the story's setting is different, its theme has familiar echoes. The eccentric Sidebottom was part of the "Madchester" scene that exalted the Stone Roses and Happy Mondays but he became lost in obscurity, finally dying in poverty in 2010. Abrahamson seems drawn to characters who are both part of the crowd and yet somehow separate.
Perhaps this arises from his idiosyncratic Dublin-born and Jewish-Polish background. His next project is an adaptation of the novel Room, by Irish-Canadian author Emma Donoghue, about a young boy living in a single timber shack.
Abrahamson himself is a singular figure in Irish film. We should welcome his arrival and hope to see others as impressive, but, for now, there's no-one else quite like him.
Adam & Paul is screening at FACT, tomorrow (Thursday, October 17) at 6.30pm as part of the Liverpool Irish Festival.
It is followed by an after-show discussion with director Lenny Abrahamson.