Lead singer and guitarist with The Dublin Legends Sean Cannon explains why the band are determined to carry on the legacy of The Dubliners.
You've just completed nine concerts in 10 days with The Dublin Legends in Germany, how was it?
We had a very nice time there. We played in three churches and rock venues and a few theatres, of course. It was very much a mixed bag. The churches were very nice with a good 'congregation' each night.
Had you played these churches before with The Dubliners?
No I hadn't. It seems the churches are now coming in for uses other than religious services. I suppose there is a kind of spirituality about what we do and to be fair I guess we have imbibed a lot of spirits over the years.
Advertisement
How is the new line-up working out?
It's very good. We have Gerry O'Connor sometimes or Paul Kelly. They are both excellent multi-instrumentalists so when Gerry is not off doing stuff with Joe Bonamassa [the American rock/blues guitarist and singer] Paul Kelly comes with us. There is a nice vibe in the band. Of course Patsy [Watchorn], who was with us for years left this year and he was replaced by his brother Paul. Is that what they call nepotism?
How is Patsy?
From what I hear he is OK. He goes off to Portugal playing golf but I don't know if he is doing much in the music line anymore. He had some health scares — nothing too serious — but he is enjoying his retirement. His brother Paul who plays five-string banjo with us now is a very amenable chap who tells jokes all the time.
When John Sheahan decided it was time to pull the final curtain down on The Dubliners was it a hard decision to carry on?
Well unfortunately when Barney (McKenna) sadly passed away we had to have a meeting to discuss what we were going to do because we had dates outstanding for the rest of the year. Gerry O'Connor had stood in before for Barney so we agreed we should see out our commitments to the promoters and the audiences until the end of the year and then see what happens.
In the meantime John decided he was going to retire and develop his other interests such as his poetry and some other musical projects so that was how it stood. He decided he was opting out and the rest of us decided we can't suddenly quit because from our point of view we were still able to do it, so we made the decision to carry on. We adopted this new name The Dublin Legends but it's the same people who come to see us as all the other years we've toured.
Advertisement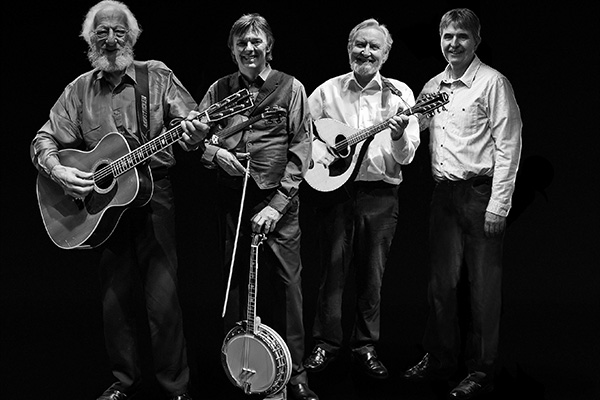 I suppose after all the years in The Dubliners it's a fresh challenge?
It is and I have to say it's been really good. We've been getting great receptions and people have been leaving the venues happy. We meet the people afterwards and sign our CD that we recorded live when we were in Vienna last year. We did three nights there and an engineer came in and recorded it.
Your material at the moment is very much based on The Dubliners' vast repertoire and that's what people expect to hear. Have you any plans to do more recording?
We have no concrete plans at the minute. It's the logistics of going in and working in a studio that is the problem. It was a good plan to record the live album. It worked well — 'warts and all' as they say. We do need to do some more material and I have started singing Jambalaya believe it or not. It's something I would do at parties so we tried it just for fun and it goes down well — just two chords, a work of genius.
So you plan to carry on?
Yes we do, but there is no agenda as such. We have dates coming in now for the spring. We are in Scotland in January — so I hope the weather is OK or we'll be on skis — and then the second leg starts in England in February.
Advertisement
When you are not touring with the Dublin Legends are you going to continue the solo gigs and play in a group with your sons?
Yes. I am going to Germany in March with my two lads as The Cannons. We do small theatres and churches as well — that's how I know about the churches as venues now. We were touring in January and in churches it was a bit chilly as you can imagine with hard seats and all but still people came in and it filled up and we had good crowds.
The Dublin Legends are on tour in Britain from January 21 to March 3, 2015.