A SPECIAL run of a new play based on the signing of the Anglo-Irish Treaty will take place at the Irish Embassy in London this week.
Colin Murphy's latest work, The Treaty, presented by Fishamble The New Play Company will run from December 2 to 4 at the grand Embassy building in London's Mayfair.
It marks the fact that one hundred years ago, five Irish plenipotentiaries, accompanied by a large delegation of men and women, arrived in London to begin the negotiations that concluded with the signing of the Anglo-Irish Treaty - a landmark moment in British and Irish history that led to the establishment of the Irish State.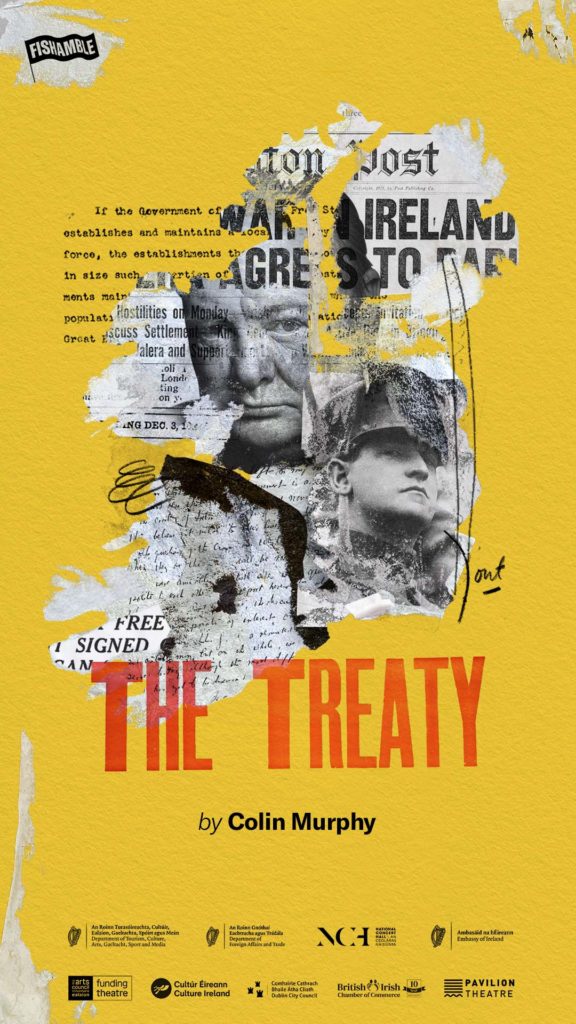 Directed by Conall Morrison, The Treaty tells the story of what happened inside the negotiations, as Michael Collins, Arthur Griffith and fellow Irish negotiators engaged with one of the most formidable negotiating teams ever assembled, headed by Prime Minister David Lloyd George, with Winston Churchill often at his side.
The Treaty is part of the Embassy of Ireland, London's programme of events from October to December 2021, marking the centenary of the negotiation and signing of the Anglo-Irish Treaty.
Speaking about the event, Ireland's Ambassador to the United Kingdom, Adrian O'Neill, said: "I am delighted to welcome Fishamble the New Play Company to the Embassy for these special performances.
"It is particularly fitting to stage the production in London, given that the Treaty was negotiated here, and ultimately signed not far from the Embassy, at 10 Downing Street."
He added: "Colin Murphy and Fishamble's reputation for bringing significant historical events to rich dramatic life precedes them, and I look forward to an engaging and thought-provoking evening of theatre at the Embassy."
Following its sting in London, The Treaty will also be staged in the Kevin Barry Recital Room at the National Concert Hall, Dublin - where the Irish parliamentary debates on the Treaty actually took place in 1921.
And a special online digital presentation will also be available for streaming to viewers across the globe from December 6 - one hundred years to the day on which the Treaty was signed.
This performance will be available to view until December 12, with booking information to be found on the National Concert Hall website here.