THE TRAILER for a new film about Prince Harry and Meghan Markle has dropped, and it hasn't exactly gone down well.
The movie, titled Harry and Meghan: Escaping The Palace, documents the couple's decision to quit royal life as well as the subsequent fallout, including their controversial interview with Oprah Winfrey.
Lifetime released a 20-second trailer on Wednesday which features reenactments from the aforementioned interview, as well as a number of heated discussions between Harry (played by Jordan Dean) and Meghan (played by Sydney Morton).
While the exact plot of the movie hasn't been confirmed yet, the trailer suggests it'll centre around the Duke and Duchess's decision to step away from their royal duties and their move to the US following months of negative press in the British tabloids.
It also suggests telling the story of how the Sussexes ultimately choose their relationship over their commitment to the royal family.
'Not all fairytales have the perfect ending', reads the film's headline, as images of Harry and Meghan in a state of turmoil flash by.
Not all fairytales have the perfect ending...catch a sneak peek of the upcoming Lifetime Original Movie Harry & Meghan: #EscapingthePalace ❤ pic.twitter.com/0LLznj9Qko

— Lifetime (@lifetimetv) June 22, 2021
"I see you literally being hounded to death and I'm helpless to stop it," Harry tells Meghan.
"I am the person who is strong, and gets things right," Meghan adds, before they both say the words "I can't lose you."
Viewers appeared less than impressed by the clip, with a number of online pundits branding the trailer "cringeworthy".
"I can't stop laughing. I thought this was a joke, then I realised it is actually a movie, which made me laugh even more," one social media user wrote.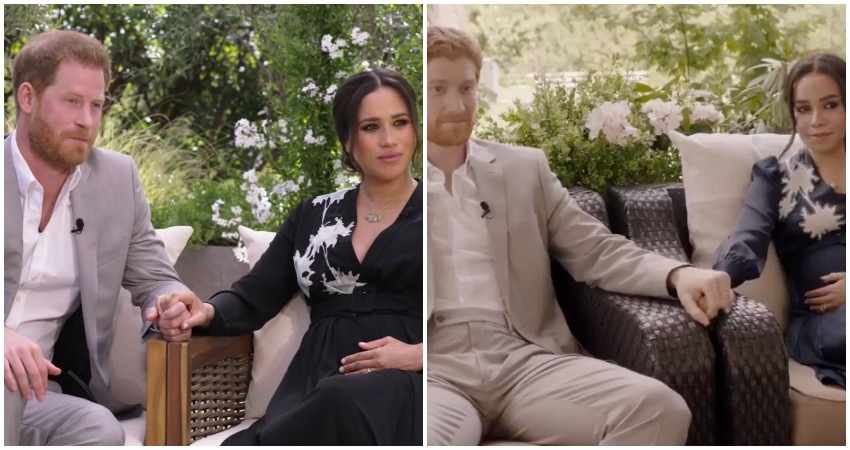 "You have perfected the overall cringey tone of the Sussexes' themselves flawlessly!! The ridiculous script, over-dramatic emoting voices, awkward and fake facial expressions are masterful," another said.
Another criticised the production for seemingly only focusing on Harry and Meghan's side of the story.
"Are you serious @lifetimetv? Clearly a work of fiction. Did you not explore both sides of the story - just like Oprah failed to do???"
The film is the third instalment in a series dramatising Harry and Meghan's lives together, following on from Harry and Meghan: A Royal Romance and Harry and Meghan: Becoming Royal.