AFTER navigating your way through two national lockdowns you may find that you've read all the books that previously sat idle on your bedside table.
Luckily for you, we've got a roundup of ten of the best books by Irish authors, or those with an Irish theme, of 2020.
So, if you're into fact, fiction, photography or music, there's plenty here to help restock your bookshelf or sort a last-minute gift, or you can simply choose a literary cracker to curl up with yourself over the festive season…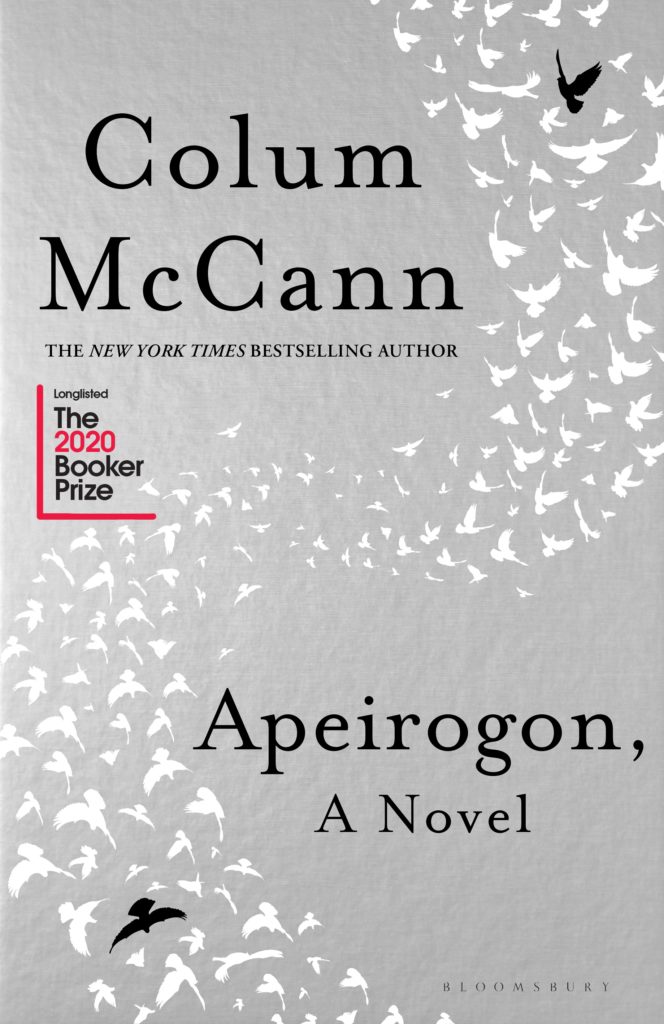 Apeirogon, by Colum McCann
Bloomsbury. £18.99 (HB) / £15.94 (Ebook)
Colum McCann is the author of six novels and three collections of stories.
In Apeirogon, which was longlisted for the 2020 Booker Prize, he explores the conflict in the middle east.
Central to his plot are two fathers, one Palestinian and the other Israeli, who have both lost a daughter.
Rami Elhanan and Bassam Aramin live near one another – yet they exist worlds apart.
Rami's thirteen-year-old girl Smadar was killed by a suicide bomber while out shopping with her friends.
Bassam's ten-year-old daughter Abir was shot and killed by a member of the border police outside her school. There was a candy bracelet in her pocket she hadn't had time to eat yet.
The men become the best of friends.
In this epic novel – named for a shape with a countably infinite number of sides – McCann crosses centuries and continents, stitching time, art, history, nature and politics into a tapestry of friendship, love, loss and belonging.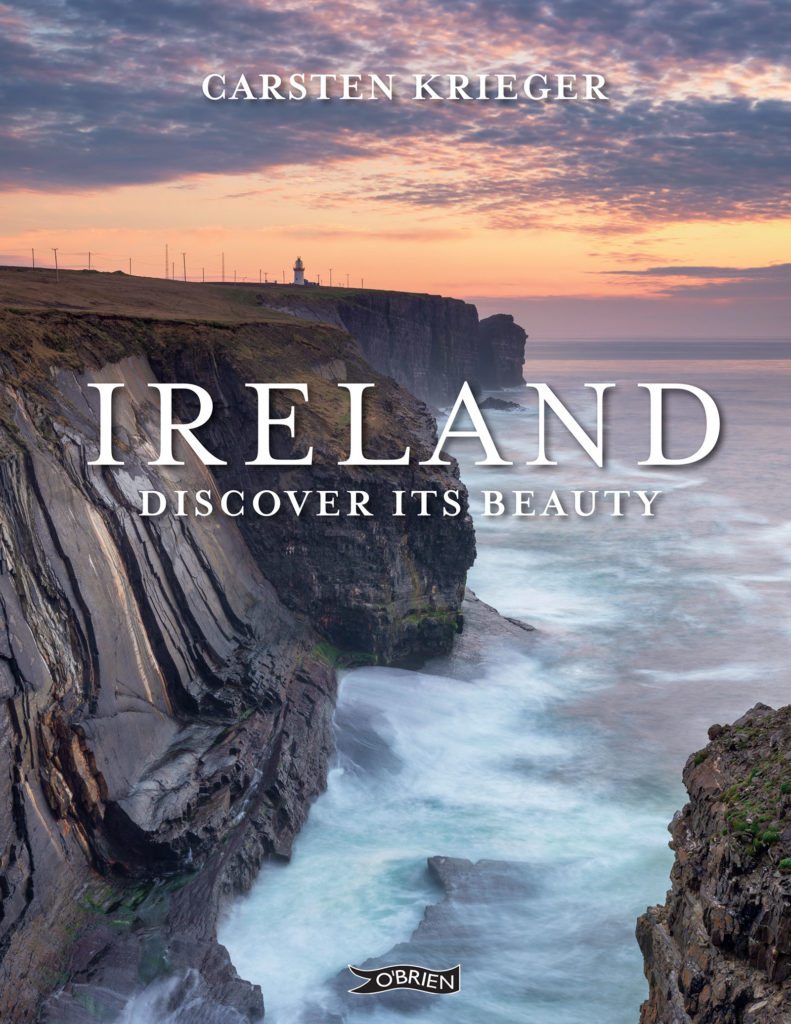 Ireland: Discover its beauty, by Carsten Krieger
The O'Brien Press. £22.99 (HB)
Based in the west of Ireland, Carsten Krieger has become one of the nation's foremost photographer's over the past decade.
His work capturing the landscape, architecture and wildlife across Ireland, has seen him regularly commissioned for projects by Failte Ireland, The UNESCO Burren and the Cliffs of Mofer Geopark.
In 2002 Krieger moved from his native Germany to settle permanently in Ireland.
"It is the landscape that keeps me here," he admits.
"It's the damp and dark winter days, the storms battering the coast and the low clouds that cover the land."
The author of several books, featuring his spectacular landscape photography, his latest Ireland: Discover its beauty, takes him on a visual journey of his adopted homeland.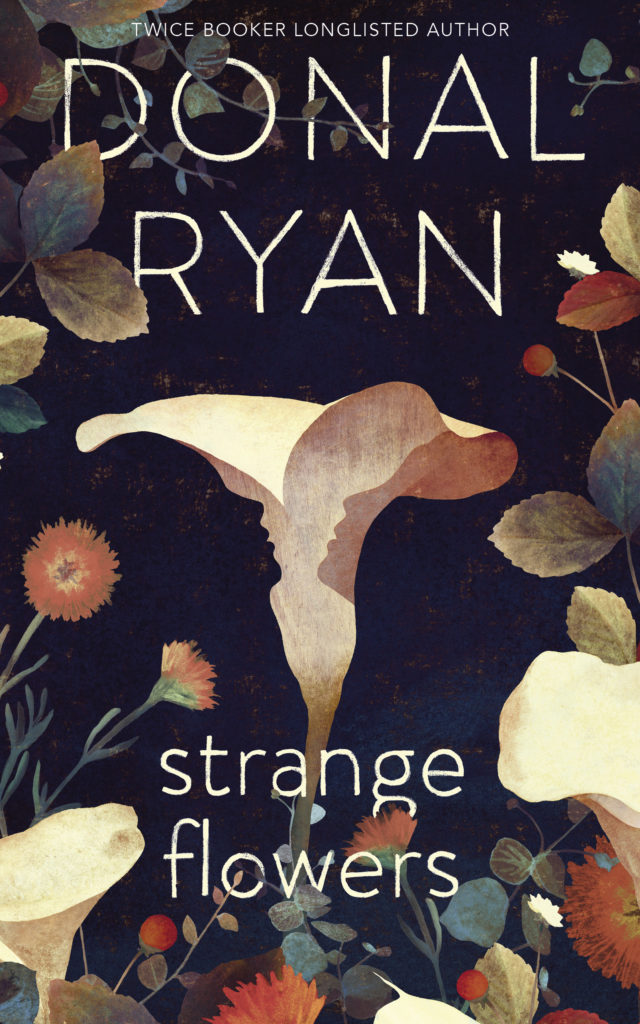 Strange Flowers, by Donal Ryan
Doubleday. £12.99 (HB)
Donal Ryan's latest book tackles the disappearance of a young woman and the associated fallout for her devastated family.
But when that woman returns some years later, she brings something with her that will change all of their lives forever.
Strange Flowers is Ryan's fourth book.
Hailing from Nenagh in Tipperary, but now based just outside Limerick city with his wife and two children, he is a Creative Writing lecturer at the University of Limerick.
His latest novel has been described as "Beautiful and devastating" but also an "exploration of loss, alienation and the redemptive power of love".
Ryan is widely deemed one of the most talented and empathetic writers at work today.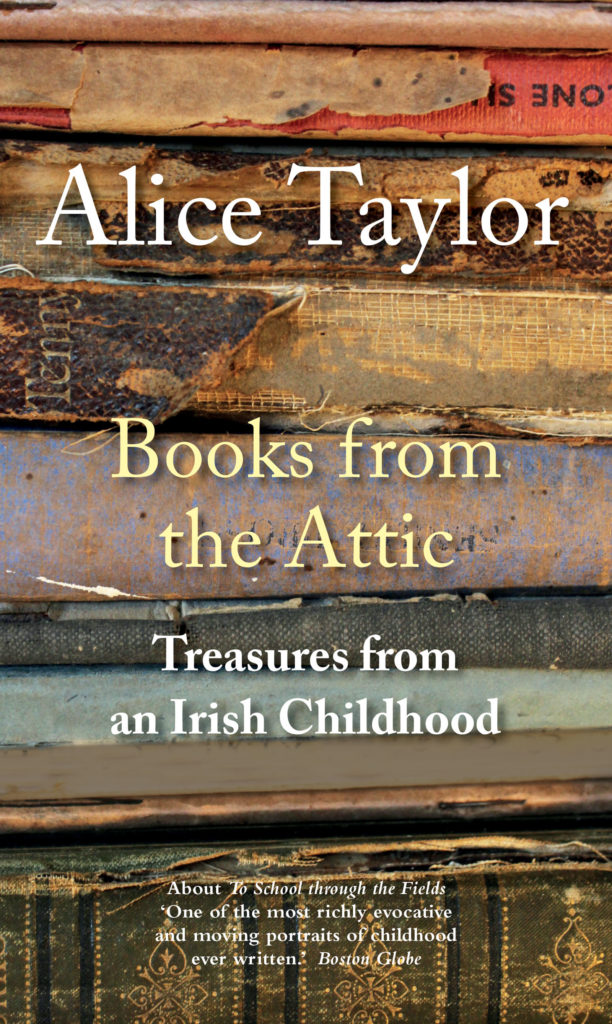 Books from the Attic: Treasures from an Irish Childhood, by Alice Taylor
The O'Brien Press. £17.99 (HB)
Like many of us, bestselling author Alice Taylor spent some time delving through her attic during lockdown.
What she found was a pile of old books, largely schoolbooks, which, despite being moth-eaten and torn, held many great and unexpected treasures.
Books from the Attic is Taylor's twenty-eighth book.
Through it, and the books she has rediscovered this year, the 82-year-old takes a trip down memory lane – encountering the many lessons and poems she learnt as a young schoolgirl.
In looking back through these old treasures Taylor discovers moments of humour, magic, joy, sadness and understanding.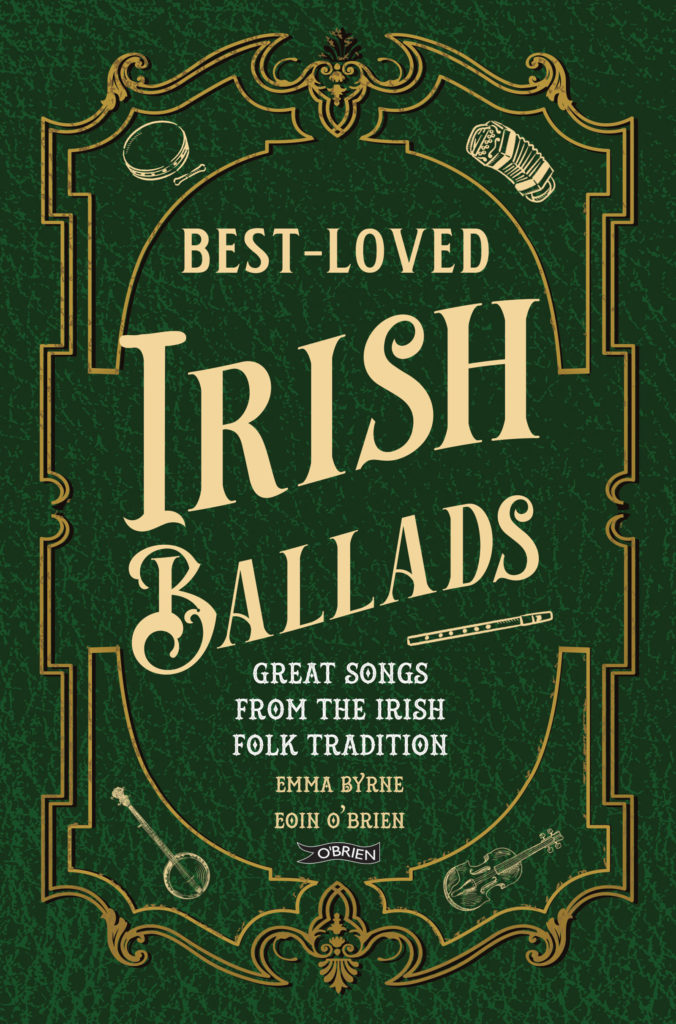 Best-Loved Irish Ballads: Great Songs from the Irish Folk Tradition, by Emma Byrne and Eoin O'Brien
The O'Brien Press. £13.99 (HB)
Ireland is the only country in the world with a musical instrument as its national symbol.
A big part of that musical heritage is the nation's ballad tradition – which is something co-authors Emma Byrne and Eoin O'Brien hoped to celebrate as they complied this selection of some of the greatest examples of those traditional Irish tunes.
With the likes of Danny Boy, Boulavogue, The Mountains of Mourne, The Rose of Tralee and The Dawning of the Day among the many featured in this book, it's clear they went for the cream of the crop.
These are the tunes that have stood the test of time, get the toes tapping, stir the soul and oblige the listener to sing along.
The origins of many of them – some of which are hundreds of years old, are unclear.
But this handy book offers, with each tune, some insight as to their origin as well as their words, melodies and chords.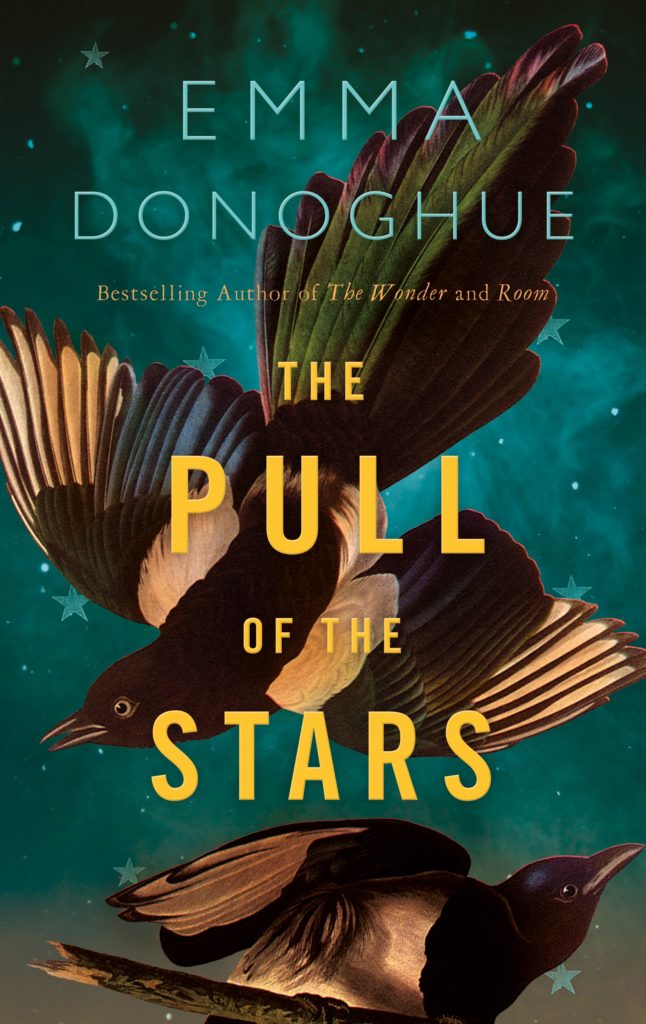 The Pull of the Stars, by Emma Donoghue
Picador. £16.99 (HB) £14.99 (Ebook)
Born in Dublin in 1969, Emma Donoghue is an Irish immigrant twice over. The author, whose screen adaptation of her 2010 bestseller Room, which featured Brie Larson, was nominated for an Academy Award, lived in Cambridge, England for eight years before moving to Ontario, Canada.
Her latest book is set in a maternity ward in Dublin at the heght of the Great Flu in 1918.
Nurse Julia Power works at an understaffed hospital in the city centre, where expectant mothers who have caught the unfamiliar flu are quarantines together.
In the darkness and intensity of this tiny ward, over three days these women change each other's lives in unexpected way.
Patients are lost to the pandemic but new life is born, as Donoghue once again searches for the light in a sea of darkness.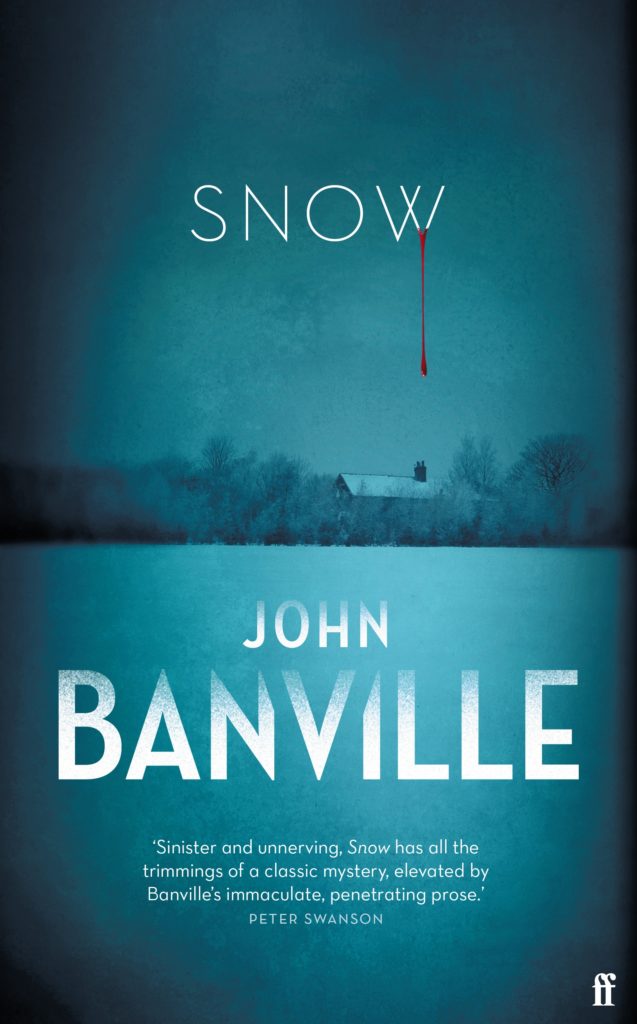 Snow, by John Banville
Faber. £14.99 (HB) £8.32 (Ebook)
Man Booker prize winner John Banville is back with a chilling mystery.
Snow centres on the discovery of the corpse of a highly respected parish priest at Ballyglass House in county Wexford.
The home is the family seat of the secretive, aristocratic Osborne family.
Detective Inspector St John Stafford is called in from Dublin to investigate but faces obstruction from all angles.
As the snow continues to fall, the people of Ballyglass continue to keep their secrets.
Born in Wexford in 1945, Banville is the author of seventeen novels.
His book The Sea won the Man Booker Prize in 2005.
He also pens the Quirke series of crime novels under the name Benjamin Black.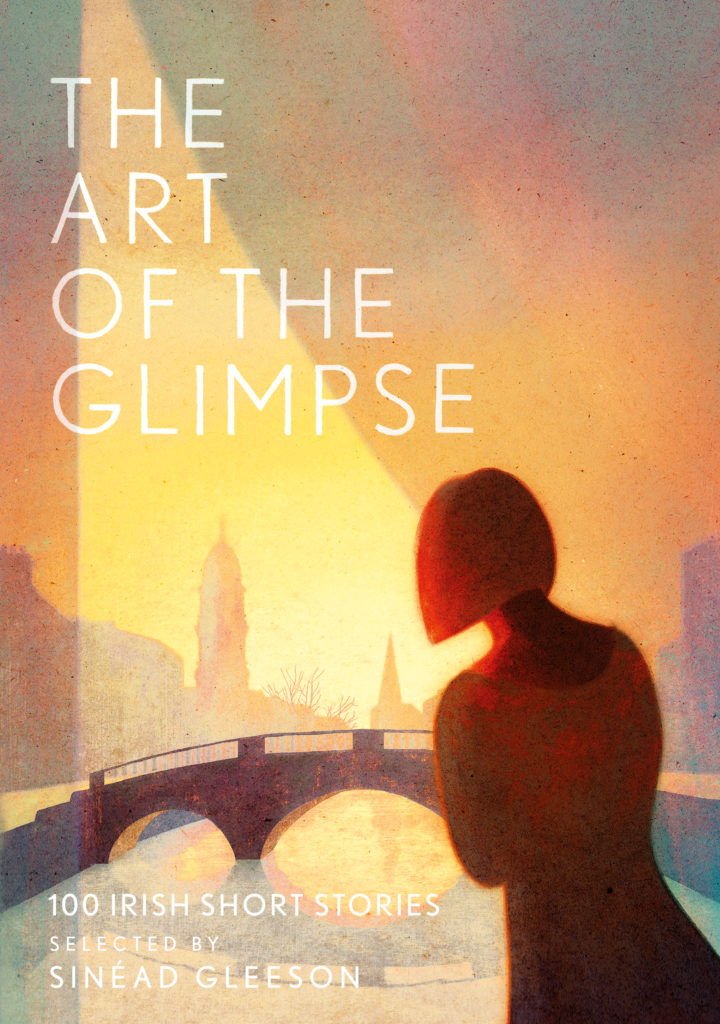 The Art of the Glimpse: 100 Irish Short Stories
Apollo. £25 (HB)
The Art of the Glimpse is an anthology of the very best Irish short stories, selected by Sinéad Gleeson, author of Constellations.
There have been many anthologies of the short story as it developed in Ireland, but never a collection like this.
This is a radical revision of the canon of the Irish story, uniting classic works with neglected writers and marginalised voices - women, LGBT writers, Traveller folk-tales, lost 19th century voices and the first wave of 'new Irish' writers from elsewhere now making a life in Ireland. Sinéad Gleeson brings together stories ranging from the sublime to the downright bizarre, from classics to the new generation of writers, and from well-known names to previously unpublished talent.
The collection paints a tremendous spectrum of experience: the story of a prank come good by Bram Stoker; Sally Rooney on the love languages of the new generation; Donal Ryan on the pains of ageing; Edna O'Brien on political entanglements; James Joyce on losing a loved one; and the internal monologue of a coma sufferer by Marian Keyes.
Among the contributing authors are Samuel Beckett, Sally Rooney and Melatu Uche Okirie.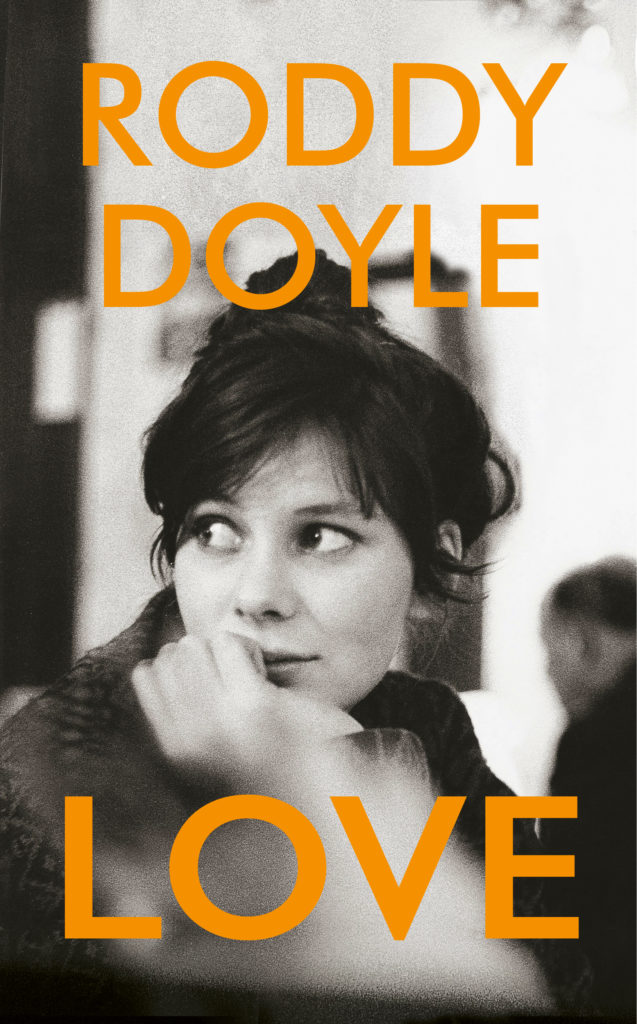 LOVE by Roddy Doyle
Jonathan Cape. £18.99 (HB)
DUBLINER Roddy Doyle pays homage to his home city once more by locating his latest novel in the Irish capital.
LOVE centres on a reunion between long-term pals Davy and Joe.
The pair were once regular drinking buddies in the city, but time and distance – with Davy now living in England – has meant their moments spent together have been few and far between in recent years.
So, on Davy's latest trip back to Dublin to visit his father, Joe has plenty to catch him up on – not least the fact that he has left his wife and family for another woman.
The woman.
Well the woman of their dreams when they were young lads hanging about town.
With so much to talk about one drink turns into another and each bar runs into the next as the story truly unfolds.
Doyle, who was born in Dublin in 1958, is the author of The Commitments, The Snapper, The Van and Paddy Clarke Ha Ha Ha, which he won the Man Booker Prize for in 1993.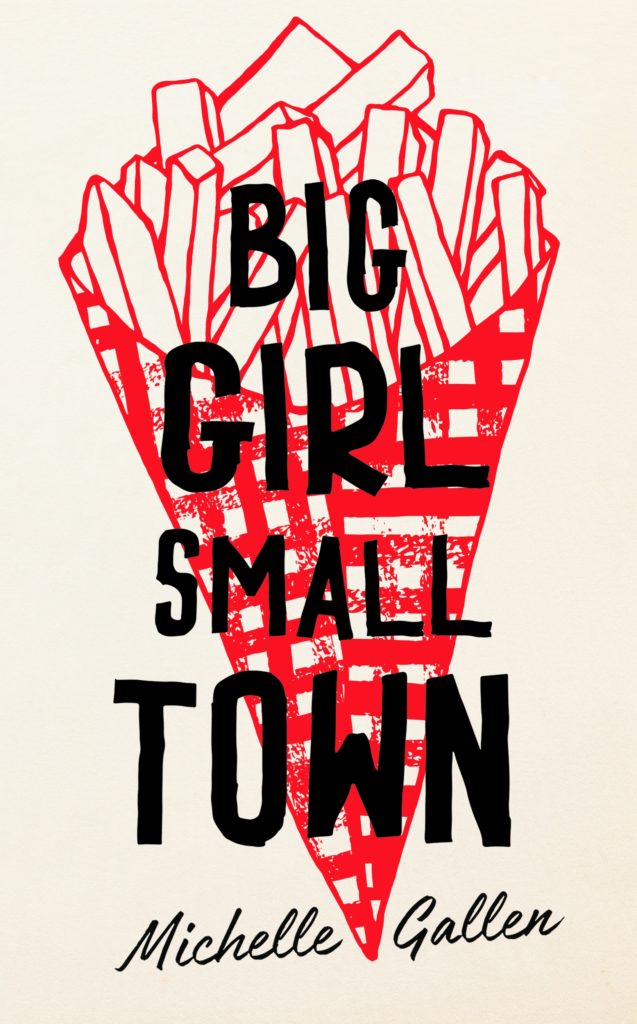 Big Girl Small Town, by Michelle Gallen
John Murray, £14.99
It's 2004 in a small town in Northern Ireland, just a few miles from the border.
It's ten years after the Ceasefire, where everything – and nothing – has changed
Since Majella's da disappeared during the Troubles, she has tried to live a quiet life with her alcohol-dependent mother.
But when Majella's grandmother is murdered, she is unwillingly thrust into the spotlight of her small, gossip-fuelled borderlands town.
Crippled by her allegiance to her birthplace, stunned by grief and craving the security of the routines, rites and people she knows, Majella must decide which way her path lies.
"I wrote Big Girl, Small Town to shine a spotlight on the consequences of the
British-Irish border on a family in a deeply divided community over decades of fretful peace and violence," Gallen explains of her book.
Born in Tyrone in the 1970s, she grew up during the Troubles, herself positioned a few miles from the border.
After studyinh English Literature at Trinity College Dublin and Publishing at Stirling University, Gallen suffered a devastating brain injury in her mid-20s which took her several years to recover from.
She has now returned to writing in her 40s and is living in Dublin.