JOHN FIELD is Ireland's greatest composer and pianist, up there with the biggest names in classical music.
Yet despite being dubbed Ireland's answer to Mozart, and influencing greats such as Frédéric Chopin and Johannes Brahms, his name and achievements have largely been overlooked.
Field is credited with creating the nocturne, a musical composition inspired by the night.
A musical genius who enjoyed all of life's vices, Field spent most of his life in Russia.
Here are 12 facts about Field and his extraordinary life:
1. A Dublin native, Field was born into a musical family
Field was born in 1782, the eldest son of a professional violinist, Robert Field, and the grandson of a professional organist. He was baptised at St. Werburgh's Church as a Protestant as his father had conformed to the Protestant Church because of the fierce penal laws against Catholics at the time.
2. He was taught by Italian composer Tommaso Giordani
At the age of eight, Field was sent to Tommaso Giordani to receive "finishing lessons". Giordani recognised that Field was a great talent and he performed in three public concerts in Dublin.
3. His family upped sticks to Britain so Field's musical career could flourish
In 1793, the Field family moved to London where Field secured an apprenticeship with acclaimed composer Muzio Clementi, at great expense to Field's father, Robert. He performed his first piano concerto in 1799 at the King's Theatre.
4. He sold as well as played musical instruments
As well as composing with his master, Field also assisted Clementi in the making and selling of musical instruments. He used to play for buyers to show the quality of the instrument. Field later named his dog, Muzio, after Clementi in revenge. However, the two remained close and Field was a pallbearer at Clementi's funeral in 1832.
5. Field spent most of his life in Russia
In 1802, he went with Clementi to Paris, Vienna and eventually St Petersburg. He lived between Moscow and St Petersburg for 29 years.
6. He was a ladies' man
In 1808 Field became infatuated with a young French actress, Adelaide Percheron, who he went on to marry. Field and his wife had a son in 1819, named Adrien. However, the composer also fathered an illegitimate son Leon Charpentier (later Leon Leonov) in 1815. Leon would go on to become a famous tenor. His wife, Adelaide, left him after becoming fed up with his drinking and numerous affairs and moved away to Smolensk, Western Russia.
7. Field enjoyed the high-life
Field was a heavy-drinker and had a love of cognac. He declared in 1832: "I play better when I am drunk than anyone in Russia when they are sober." As a result of his extravagant lifestyle, his health began to deteriorate towards the end of the 1820s and it is believed he suffered from rectal cancer.
8. He was once wrongly declared dead
In 1832 after he failed to turn up at a concert, a rumour spread that he had died. In actual fact Field enjoyed had passed out drunk.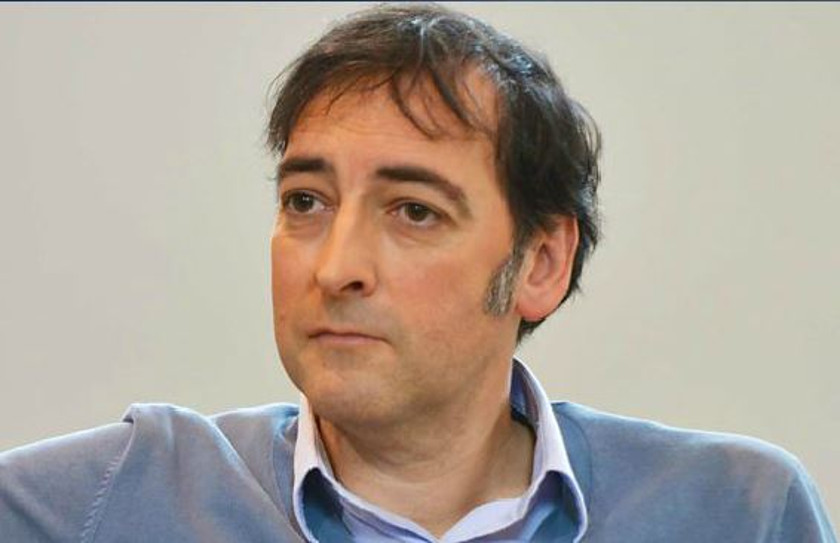 Alistair McGowan has written and starred in a drama about Field (Picture: BBC)
9. He left his home in 1832 to tour Europe with his son, who he barely knew
In May 1832, John left his Moscow home to perform his last musical tour with his illegitimate son, Leonov. He barely knew his teenage son but was persuaded to take him on the tour by Leonov's mother, Mlle Charpentier.
10. Field was not recognised in his time
He often received mixed reactions to his playing, with contemporaries such as Frédéric Chopin receiving the musical accolades of the time. Chopin was even mistakenly credited for the invention of the nocturne. Field was not credited with the cultivation of the nocturne until after his death.
11. Despite living in Russia for so long, Field maintained his Irish sense of humour
Field died in Moscow in 1837. Asked on his deathbed what his religion was, Field replied: "I am not a Calvinist, but a Claveciniste" (French for harpsichordist). Which is a pretty niche pun, but a pun nonetheless.
12. Impressionist Alistair McGowan plays Field him in a BBC radio drama
Alistair McGowan wrote and starred in a BBC Radio 4 Drama entitled: Field Notes: The Peregrinations of a Most Musical Irishman, which you can catch on BBC iPlayer.