Ireland's current spate of cold weather has everyone on high alert.
But how does it compare with some of the biggest and worst blizzards from Ireland's history?
The Irish Post revisits five of the worst ever recorded to find out.
April 1917
Though Ireland experienced a notable amount of snowfall from January 25 and 26 of 1917, an even more severe blizzard was to arrive later, on April 1, amid strong winds and heavy snowfall.
Many places were cut off for days as a result of the blizzard, with snow lying at an estimated depth of 1.3 metres with drifts of 3.0 metres.
That represented the most significant snow storm since February 1892 and was the heaviest for nearly 50 years (the last came in 1876).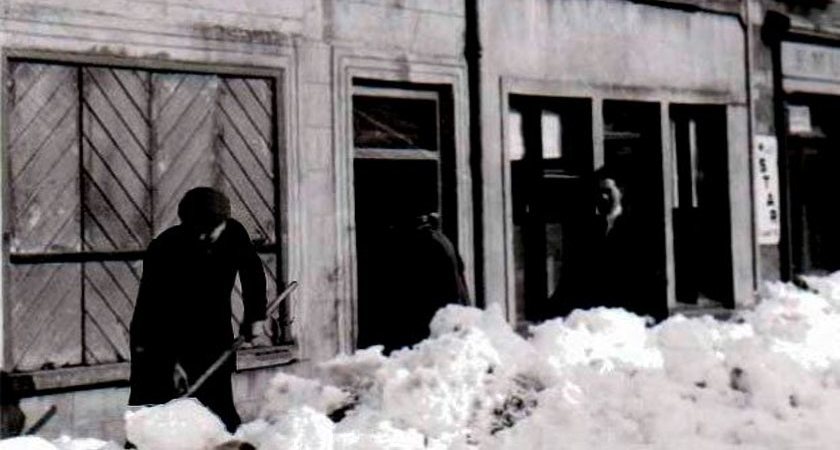 February 1947
The early part of 1947 heralded the start of the famous Big Snow, with near-relentless snowfall and extreme winter temperatures affecting parts of Ireland from mid-January through to as late as March.
Though heavier snowfalls have been recorded, there has never been such an extended period of continuous cold weather before or since.
Following on from the disastrous harvest of 1946 and with wartime rationing still in place, the weather snap hit Ireland hard.
Roads were closed while rail services stopped with snow-drifts as high as 15ft a common sight.
There were casualties too, with up to 600 people said to have died.
December 1962
Though more snow fell in 1947, the winter of 1963 ranks as the coldest of the twentieth century, which set in around the previous Christmas and remained until early March with consistently low daily mean temperatures recorded.
It was all thanks to a large Scandinavian anticyclone, which brought easterly winds sweeping across the country alongside heavy snow.
At one point, snow depths of 45 cm were recorded - the most ever on record in Ireland - with snow falling in Wicklow, Waterford, Wexford, Cork, Tipperary, Limerick, Kildare and Kilkenny.
There were casualties too, with a reported 500 deaths occurring as a result of the severe snap.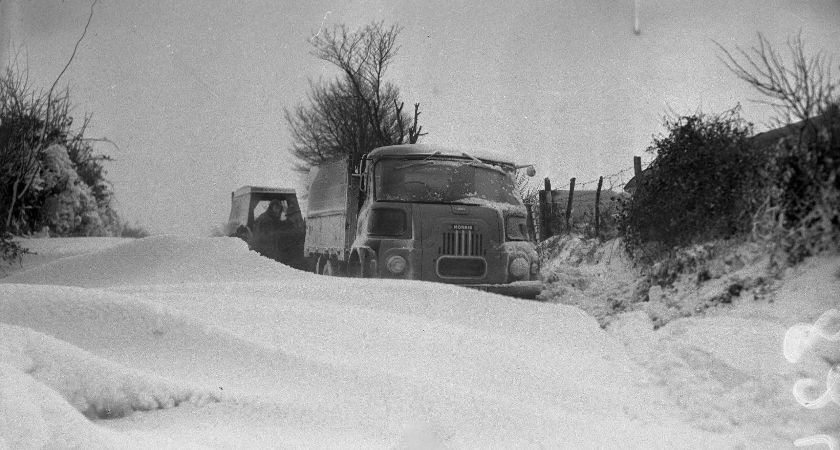 January 1982
Ireland was painted white for the best part of three weeks at the start of 1982, including a 36-hour blizzard that began on January 7.
The east was worst affected with Dublin recording some 2.5 feet of snow in some parts.
Hundreds of motorists also had to be rescued from their cards on the Naas dual carriageway as a result of the snow, which fell over two spells in a 10-day period.
Though it was good news for school children, the snow did result in power cuts as well as bread and milk shortages.
Most seem to remember it fondly enough as an opportunity for snow ball fights and sled rides.
November 2010
Dublin reported some of its lowest temperatures on record in November 2010, as the weather turned progressively colder, followed by heavy snow.
More sleet and snow followed in December with night-time temperatures dropping to as low as -10 °C in places, with families forced indoors among the warmth for much of Christmas.
The cold temperatures and snow continued apace in December with snow depths of as much as 25 centimetres recorded.
It didn't quite it the extremes of '62 or '82 though.