CROSSHAVEN in County Cork welcomed a sea of red over the weekend as more than 1,000 people descended on the Irish village for the 7th Annual Redhead Convention.
The fun-filled weekend of freckles and frolics played host to a wide range of events celebrating the rarest hair colour in the world, from a carrot-tossing competition to ginger speed dating.
As part of the proceedings in Cork, the coronation of new redhead royalty took place, with Andy O'Neill of Kilkenny and Emma Ni Chearuil of Galway crowned as the new King and Queen of Gingerdom.
Scroll down to see the gallery...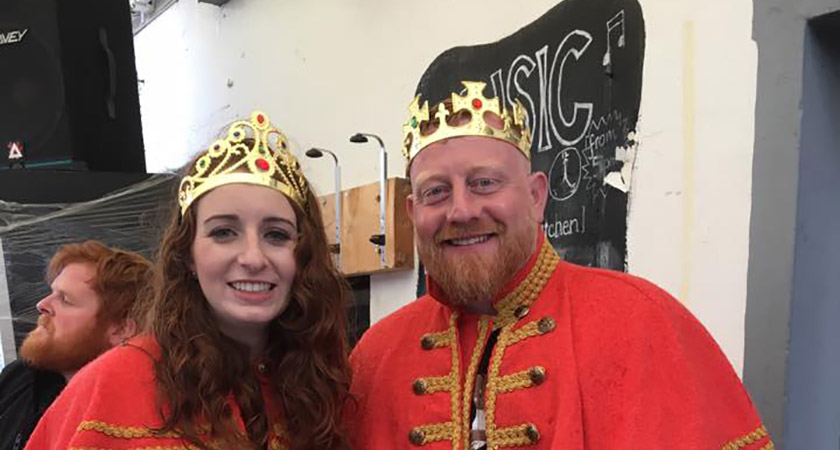 "It is a huge honour to be crowned Ginger Queen 2016", said Emma after accepting her new title. "The annual Redhead convention is a fabulous celebration of the world's rarest hair colour and I look forward to a fun-filled year celebrating the glory that is red hair and raising the profile of our unique and very special tribe."
But it wasn't only Irish Redheads celebrating the ginger gene at Crosshaven.
Festival organisers welcomed hundreds from around the world, including Debbie Murphy from Atlanta in the United States who won Best Redhead Granny, Jean Remley of California who won the Longest Red Hair Award and Thomas Gronemeir from Frankfurt who won the Best Ex-Redhead Award.
Ireland itself accounts for the world's second highest redhead population at 10 per cent, but up to four times as many are believed to carry the ginger gene. Globally however, red hair is the rarest of all hair colours – only 0.6 per cent of the global population have it.
Festival founder Joleen Cronin said, "our ginger-loving festival continues to go from strength to strength, it is a fantastic coming together for gingers and a wonderful celebration of everything to do with fabulous red hair.
"Redheads are very proud of their redhead identity. Through social media, the redhead community is truly global and it is wonderful that the festival attracts people from as far away as Australia, Europe and the United States."
Check out the amazing pictures here...