WHAT HAPPENED in the year 900?
It was a thousand years before the First World War, Vikings were making their way across Europe, America wouldn't be founded for another 876 years, and the Tang Dynasty was ruling China.
And in a small town in Ireland, a man opened a bar.
Séan's Bar in Athlone is recognised as the oldest bar in not just Ireland, but Europe as a whole, and has the Guinness World Record to prove it.
At 1,119 years old, Séan's isn't letting its old age slow it down—in fact it's more popular than ever, drawing drinkers and historians from all around the world to enjoy a pint within its ancient walls.
Popular with locals and tourists alike, the bar can be found packed with revellers every weekend as they enjoy, drink, food, craic and traditional music like countless others have before them.
This was the start of our St Patrick's Day celebrations.. something a little different but these guys were great entertainers! #athlone #seansbar #irelandsoldestpub #irelandshiddenheartlands pic.twitter.com/RtyxUiUgfu

— Sean's Bar Ireland's Oldest Pub (@seansbarathlone) March 19, 2019
During it's renovation in the 1970's, artefacts and coins from the year 900 and before were found—many of these historical items are now on display in Ireland's National Museum, but some are still on display within the bar itself.
A tasteful mix of old (very, very old) Ireland atmosphere and modern-day comforts, Séan's Bar sits on the edge of the Shannon, the longest river in Ireland.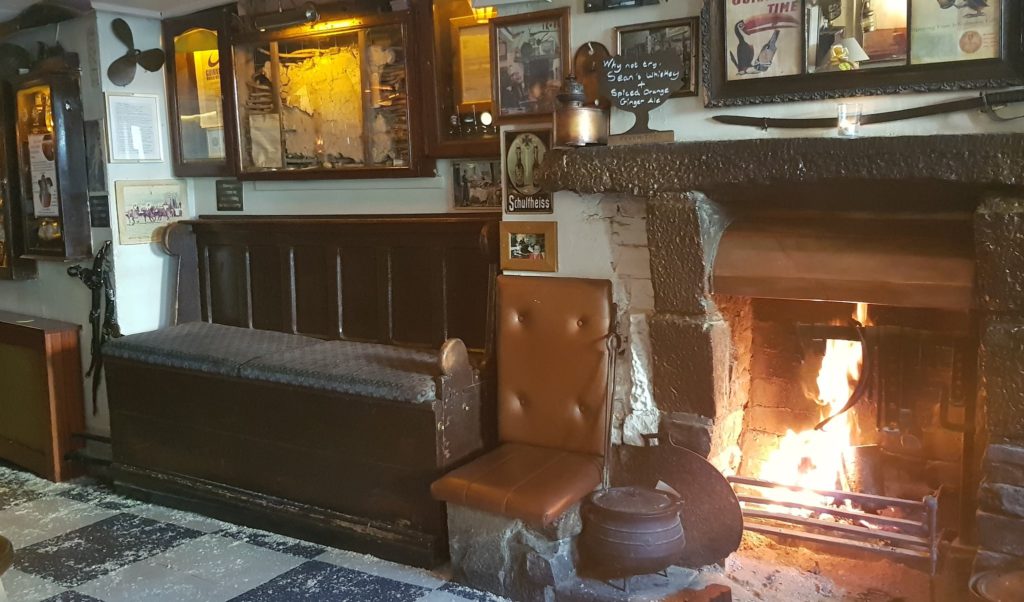 Nestled within the town of Athlone in the middle of Ireland, Séan's Bar has a long history and has had some interesting characters pass through over the years—not least the singer Boy George, who is rumoured to have owned the bar at one point.
The pub was originally opened over a millennium ago by a man named Luain, and was at first named "Luain's Inn". The old publican apparently used to help people cross the treacherous River Shannon in order to have a drink at his bar—what a businessman.
The name and ownership may have changed but the heart and soul of the place is the same—and at this rate, it looks set to continue for another thousand years.
For more information, you can check out the Séan's Bar website here.