THERE is less than a fortnight to go until the big day and even less time to complete your online shopping in you want to have those presents wrapped and delivered to your loved ones by December 25.
But you still have options, including some pretty good ones for any vegans on your Christmas gift list.
While veganism is a word that most people probably couldn't even pronounce twenty years ago, in 2020 it is something of a staple in modern society.
And extra attention is needed when it comes to gifting for the vegan in your life.
Thankfully, with vegans popping up with increasing regularity, so too are vegan brands.
Here are just a few options if you are after a Christmas gift, or stocking filler, for your favourite person leading a plant-based lifestyle…
The Happy Pear
If you're stuck for gift ideas you can never go wrong with a Christmas hamper.
And Wicklow duo The Happy Pair have produced an awesome vegan option from their Greystones base.
Twins Steve and Dan Flynn are plant-based pioneers who started out in 2004 with a tiny shop and a dream of helping people to eat more vegetables.
Fast forward 16 years and The Happy Pear now consists of four cafes, 40 products, six online courses, four cookbooks, a farm, a roastery, hundreds of amazing employees and a community of over one million people living healthier.
All that said, the mission is still the same, to help everyone to get healthier and be happier.
And you can bring their healthy brand of happiness to your loved ones this Christmas by ordering their entirely plant based Christmas Vegan Hamper, which costs €80.
Among the festive treats included are mince pies, Salted Caramel Bites, Steve's Dreamy Granola, Rich Fruit Chutney, Cranberry Sauce and Belgian Dark Chocolate Drops.
But note, orders must be received by December 19 and have to be collected from The Happy Pear, Church Road, Greystones on the requested date.
To order click here.
Absolute Collagen
If you want to give the gift of a youthful complexion to your favourite vegan, then Maxine Laceby's Absolute Collagen has you covered.
The award-winning marine collagen supplement brand has launched Maxerum, a new vegan collagen-boosting facial serum, in Britain this month.
Expertly formulated by the 'Queen of Collagen' herself, Maxine Laceby, the serum is made up of a unique combination of natural and active ingredients including the plant-derived retinol alternative bakuchiol, and the clinically proven skincare essentials hyaluronic acid, matrixyl 3000 and matrixyl synthe 6.
Following the launch of Maxerum earlier this month, their 30ml bottle was purchased by over 4,500 subscribers in the first 12 days.
And its little wonder as following a 14-day trial with 1,000 users, 86 per cent of participants said their skin felt smoother, 85 per cent found their skin felt more hydrated and 78 per cent said skin felt brighter or dewier.
For 2020 Absolute Collagen have launched their first ever exclusive gifting range.
"Whether you're super organised or looking for a last-minute Christmas gift, we've got something for everyone, from husbands to mother-in-laws," they explain.
To purchase Maxerum directly from the Absolute Collagen website, at £26.99, click here.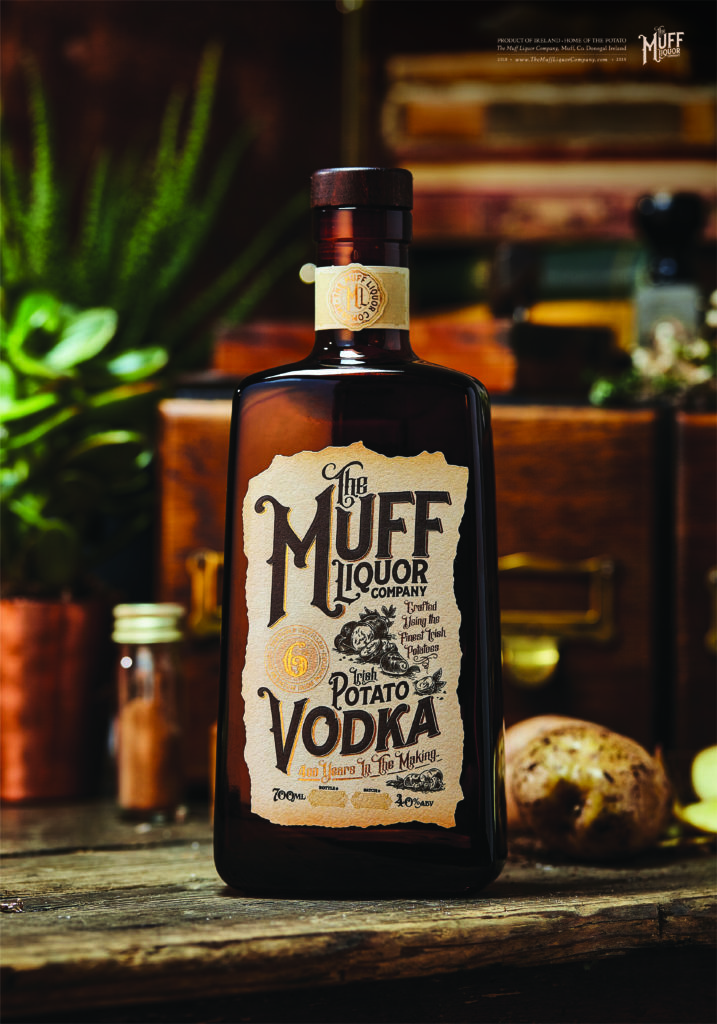 THE MUFF LIQUOR COMPANY
When Christmas shopping gets tough, the tough look to the drinks cabinet.
No-one will be mad at you for restocking those shelves, particularly if you do so with a boutique brand that comes with an interesting back story.
Muff Liquor does all that and more.
Owner Laura Bonner launched her business in Donegal less than two years ago.
Using potatoes to produce their gin and vodka, their wares are entirely vegan friendly – and tasty to boot.
"The Muff Liquor Company is a premium craft spirits company named after the village of Muff, in County Donegal, Ireland," Ms Bonner told The Irish Post.
"We specialise in traditional potato inspired spirits with a modern twist," she added.
"Our products currently include Muff Whiskey, Muff Gin and Muff Vodka which are produced with a potato base made from four different types of Irish potatoes, distilled six times to create a clean and creamy texture.
"Our products are suitable for coeliac and are vegan-friendly."
Click here to find out more – where the only decision you'll need to make is whether your vegan friend would prefer a bottle of whiskey, vodka or gin?