COLIN FARRELL is pining for a return to Ireland and has lifted the lid on what he misses most about life back home.
Like so many of us, the Hollywood star has been lying low during lockdown, with work on latest movie, The Batman, brought to a standstill back in March.
He's itching to get back to it though and is set to fly into London in the next few weeks to resume work on the comic book movie.
Farrell is playing iconic villain The Penguin in the new movie from director Matt Reeves and looks virtually unrecognisable in the trailers released so far.
While the Irishman is relishing the return to work and the chance to swap Los Angeles for London, he's disappointed not to be stopping over in Dublin.
In the past, Farrell has made a habit of spending a few days back in Dublin when filming in the UK.
However, the coronavirus pandemic has put paid to those plans and left the In Bruges actor pining for a return to his homeland and a very particular takeaway treat.
Colin told RTE Radio One: "I only did three or four days on it and then the [hold] was put on the whole thing.
"That was in March and I was in London and I got on one of the last planes out of London before the travel ban was put in.
"So, I'm back to work, I think, I hope, [soon].
"I'm in Los Angeles now but hopefully I'll be coming back and I'd love to be getting home to Dublin.
"Usually if I'm in London I can shoot home for a few days and see my brother and his husband and a couple of my mates and get a few kebabs in but it looks like a non-starter at this stage.
"But there's bigger things to be worrying about than a lack of kebabs.
"Yeah I hope to go back to work soon."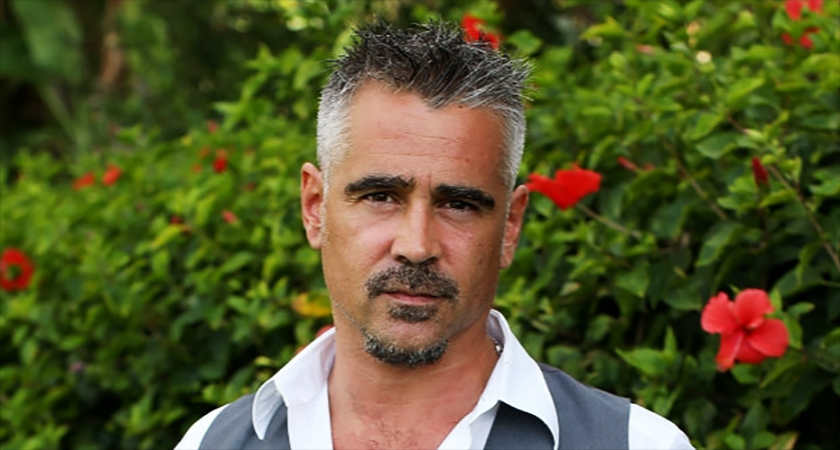 In the meantime, the 44-year-old is urging fans to donate to the Special Olympics Ireland. An official ambassador for the event, Farrell acknowledged that while times may be tough for many, they would be donating to a worthy cause.
"I got involved with the Special Olympics first in 2003 when the World Games were on in Dublin," he said.
"And you know I still remember indelibly it as a time of incredible national unity and harmony in the country."
According to the Hollywood heartthrob, funding for the event has been decimated since the start of lockdown and additional funds are desperately needed.
"It's just an amazing organisation and look, every single human being around the globe has been hit in very particular ways and incredibly difficult ways financially as well by this global pandemic and the Special Olympics is an organisation that has just really taken a hammering."