IT'S THE dream of many a visitor to Ireland - to one day save up enough money to afford one of the countless picturesque properties scattered across this fair Isle.
And while it's not exactly going for cents, this rather fancy thatched cottage over in Castletown, Neale is about as close as you are going to get to living the dream on a budget.
Nestled in the comforting surrounds of the County Mayo countryside, it's the perfect spot for anyone looking to get away from the hustle and bustle of modern life.
It's also going at a pretty reasonable price too at just €49,950 - or $59,000 for anyone eager to take the trip back across the pond.
Thatched rooves require a lot of work to maintain of course, and this particular property is no different.
In fact, the full listing warnings that prospective buyers that they might "need to be a little more than a DIY enthusiast to tackle this one!"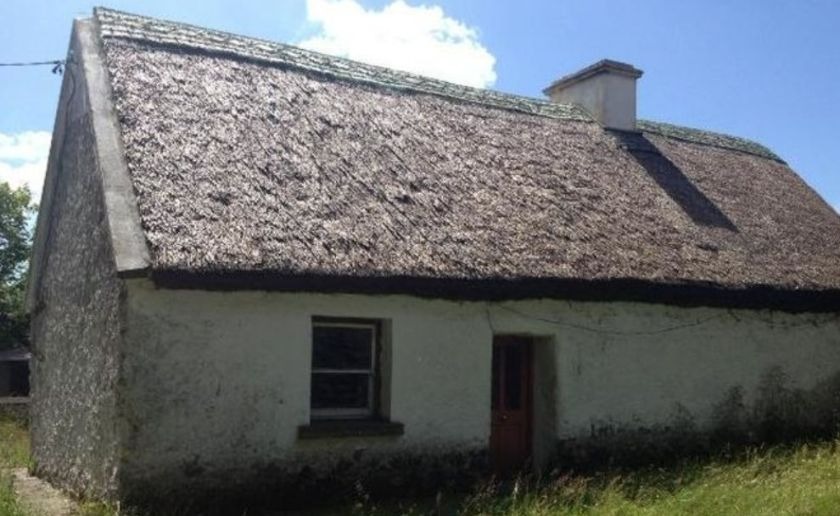 "Although occupied until relatively recently, the cottage is very much in its original state and is in need of extensive renovation and modernization - it does, however, come complete with its original inglenook fireplace."
Though plenty of work is required on the place, the rewards are obvious, with this quaint little cottage the perfect place for anyone seeking rest and relaxation.
Within striking distance of nearby Loughs Mask and Corrib, the cottage even comes with 0.74 acres of land and includes some stone outhouses.
If that sounds like your sort of thing, then why not check out the full listing here.