A MILITARY base equipped with anti-aircraft missiles is being set up close to Dublin Airport ahead of Donald Trump's visit to Ireland.
According to The Irish Mirror, the Irish Army will establish a base of operations close to the airport as part of a large-scale military operation designed to counter any potential threats against Air Force One.
President Trump is set to arrive in Dublin this November for a two-day visit scheduled either before or after a trip to Paris for the 100th anniversary of the Armistice commemorations.
Ahead of his arrival, significant steps are being taken to ensure it goes off without a hitch.
According to The Irish Daily Mail a 9km perimeter will be constructed around the airport, which will also be on "total lockdown" during Trump's arrival and departure.
The Irish Mirror is also reporting that the US Secret Service will complete an extensive security sweep of Dublin and Doonbeg prior to Trump's arrival.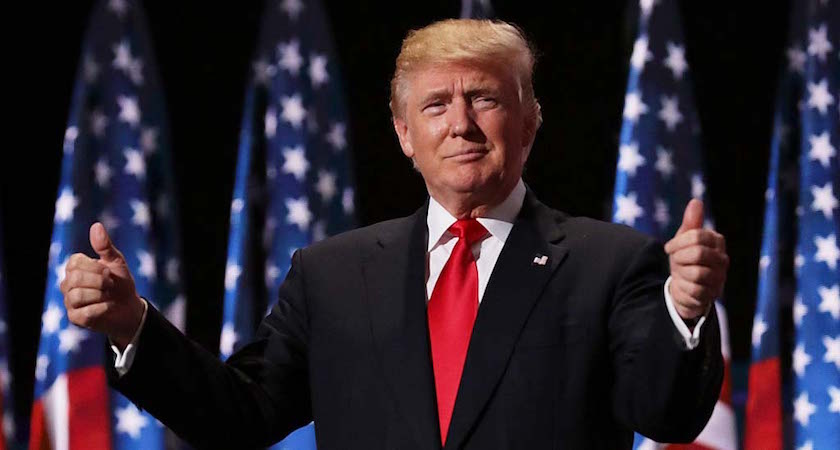 While in Ireland, the President will also travel in a bullet-proof vehicle boasting reinforced tyres and its very own oxygen supply.
The Gardaí, meanwhile, are keeping close tabs on Irish extremists while threat levels will be kept under review throughout.
In the White House statement announcing the visit, it was stated that Trump is visiting Ireland "to renew the deep and historic ties between our two nations."
His last visit to the Emerald Isle came back in 2014 when he was greeted by the Minister for Finance Michael Noonan.
Things will be a little different this time though, with the Irish government pledging to roll out the red carpet for the President.