A DONALD Trump supporter who was pictured carrying Nancy Pelosi's lectern through the Capitol Building during Wednesday's riot has been arrested. 
Adam Johnson, 36, from Parrish in Manatee County, Florida, was photographed smiling and waving while carrying the House Speaker's lectern through the main hall. 
The image soon went viral, which helped the authorities identify and eventually arrest Johnson. 
According to a press release from the US Department of Justice, Johnson "illegally entered the United States Capitol and removed the Speaker of the House's lectern from where it had been stored on the House side of the Capitol building.  
"A search of open sources led law enforcement to Johnson, who is allegedly seen in a widely circulated photo inside the Capitol carrying the lectern." 
Johnson has been charged with "one count of knowingly entering or remaining in any restricted building or grounds without lawful authority; one count of theft of government property; and one count of violent entry and disorderly conduct on Capitol grounds."  
He was arrested on Friday evening is now being held on a federal warrant, awaiting trial. 
Earlier this week, Johnson had shared now-deleted images of himself on social media wearing MAGA hats and drinking beers with one image posted the day before the siege reading "made it to DC".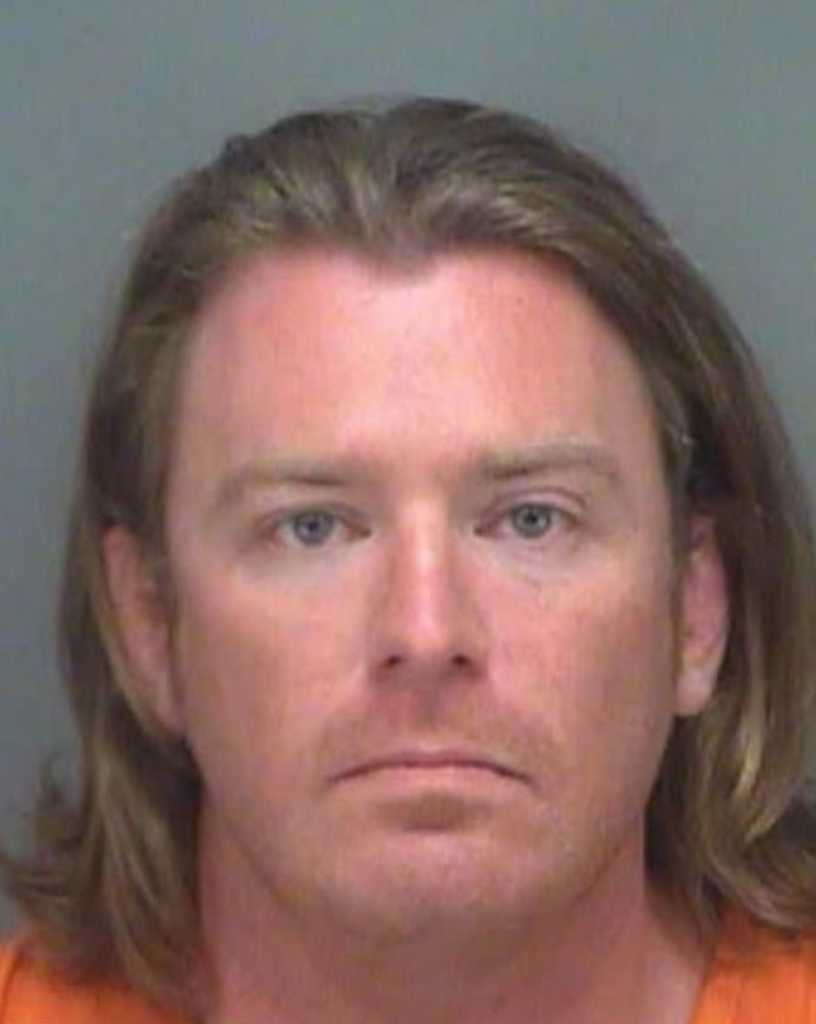 The Bradenton Herald reports that he is a stay-at-home father who lives with his wife, who is a doctor, and their five children. 
Johnson has a psychology degree and most recently worked as a furniture maker. 
He was one of three men charged in federal court in the District of Columbia in connection with their involvement in the riots.  
Of the several dozen rioters arrested following the incident, at least 13 are now facing federal charges, including 11 men and two women. 
At least three other men have been charged with unlawful entry. 
According to US Capitol Police, John Anderson of St. Augustine, Michael Curzio of Summerfield and Matthew Council of Riverview are facing the unlawful entry charges. 
A Florida firefighter, meanwhile, has been placed on leave after several photographs surfaced online of him participating in the riots.