DONALD TRUMP'S Twitter ban will remain in place even if he runs for the White House again or ultimately wins a second term as President. 
That's according to the social media platform's Chief Financial Officer, Ned Segal, who confirmed in an interview with CNBC that Trump's Twitter privileges would never be restored. 
"The way our policies work, when you're removed from the platform, you're removed from the platform," he said. 
He added: "Whether you're a commentator, you're a CFO, or you are a former or current public official.  
"Remember, our policies are designed to make sure that people are not inciting violence, and if anybody does that, we have to remove them from the service and our policies don't allow people to come back." 
Segal's comments come with Trump facing impeachment charges in the Senate for his role in the riots that engulfed the US Capitol on January 6. 
The former US President sands accused of inciting the violent scenes with his inflammatory remarks in the build-up to a rally of Trump supporters held close to the US Capitol Building. 
Trump's account was permanently suspended in the days following the unrest, "due to the risk of further incitement of violence." 
Twitter announced it had permanently suspended his account, which hds almost 89 million followers, after a review of two tweets posted in the wake of the Washington DC riots that left five people dead. 
The offending tweets read "The 75,000,000 great American Patriots who voted for me, AMERICA FIRST, and MAKE AMERICA GREAT AGAIN, will have a GIANT VOICE long into the future. They will not be disrespected or treated unfairly in any way, shape or form!!!" and "To all of those who have asked, I will not be going to the Inauguration on January 20th".  
Twitter determined Trump's decision to refuse to attend Biden's inauguration was being received by his supporters as "further confirmation that the election was not legitimate."  
They also felt it went against his previous claim that he would support an "orderly transition".  
The social media giant also felt the second tweet would serve as "encouragement to those potentially considering violent acts that the Inauguration would be a 'safe' target, as he will not be attending".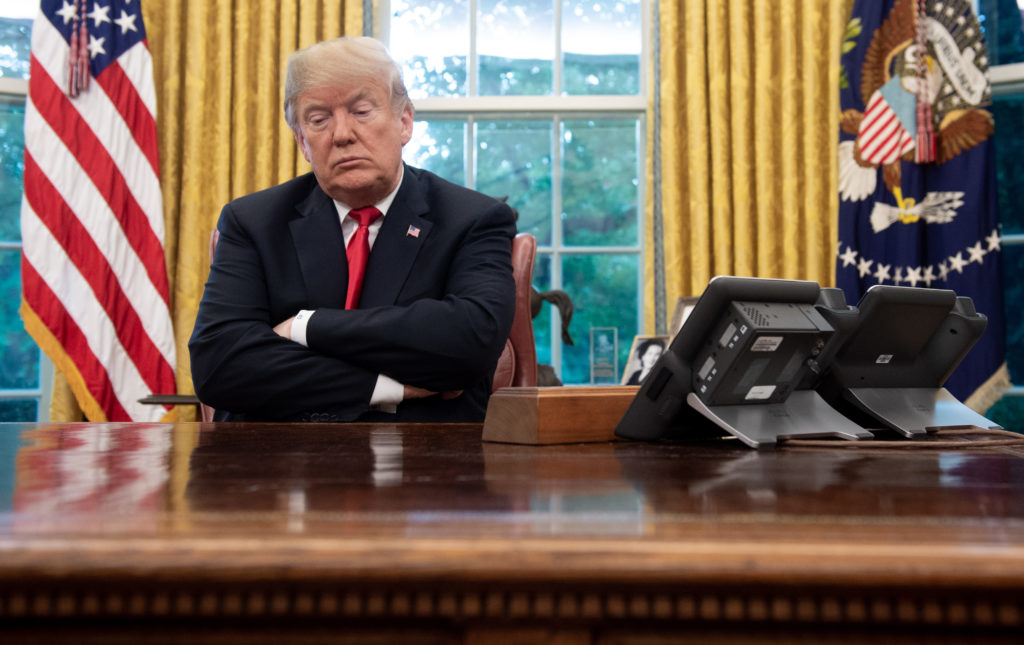 A statement from Twitter said:  "After close review of recent tweets from the @realDonaldTrump account and the context around them — specifically how they are being received and interpreted on and off Twitter — we have permanently suspended the account due to the risk of further incitement of violence.  
"In the context of horrific events this week, we made it clear on Wednesday that additional violations of the Twitter rules would potentially result in this very course of action. Our public interest framework exists to enable the public to hear from elected officials and world leaders directly. It is built on a principle that the people have a right to hold power to account in the open.  
"However, we made it clear going back years that these accounts are not above our rules entirely and cannot use Twitter to incite violence, among other things.  
"We will continue to be transparent around our policies and their enforcement."